In this segment, we showcase the most notable albums out each week. Here are the albums out on December 10, 2021:
---
Aeon Station, Observatory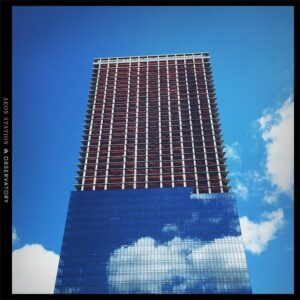 Former Wrens member Kevin Whelan has released his debut album as Aeon Station, Observatory, via Sub Pop. The 10-track LP came together over the course of 14 years and consists of demos and sketches that were assembled and recorded largely by Whelan himself, with help from his Wrens bandmates Jerry MacDonald and Greg Whelan, as well as co-producer Tom Beaujour. His wife Mary Ann provided backup vocals on the record, too. "It's the best I've done and may ever do frankly," Whelan stated in press materials. "It's written over such a long period of my life. Music I did in the past was tinged with expectations or presumptions, but this time, it was just for me."
---
Michael Hurley, The Time of the Foxgloves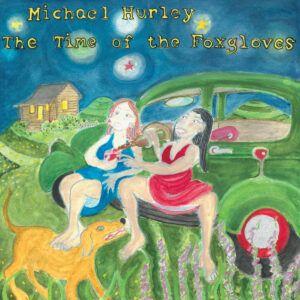 Folk Legend Michael Hurley (aka Snock) has issued his first new studio album in 12 years, The Time of the Foxgloves, out now via No Quarter. It includes eleven songs that were recorded in Astoria, Oregon during the brief time of year when the foxgloves bloom. "He's often somewhere else, but last summer he was home, as reasonable people were, which is where and when The Time of the Foxgloves began," explains Nathan Salsburg in the album's press materials. "The Rope Room studio, in the Fort George brewery complex, was the place. After several sessions transferring home recordings Michael had made over the past few years on his stalwart TEAC A-3340S four-track tape machine, friends and colleagues—some local, some further flung—sang, played, and engineered what is the most varied, hi-fi Snock album heard in a while; arguably since 1988's Watertower."
---
Neil Young & Crazy Horse, Barn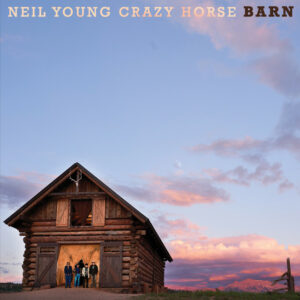 Neil Young & Crazy Horse have returned with a new album titled Barn. Larry Cragg, Jeff Pinn, Bob Rice, and Paul Davies are among the personnel who worked on the record, which is the follow-up to 2019's Colorado. "We are so happy to be back in the barn, a barn built to replicate the 1850s barn that had collapsed in exactly the same place, high in the mountains of Colorado," Young said in a statement. Barn includes the previously released single 'Song of the Seasons'.
---
Teen Daze, Interior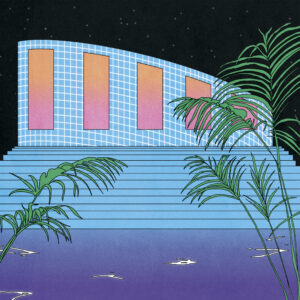 Teen Daze, the moniker of British Columbia producer Jamison Isaak, has dropped a new LP called Interior, his first since signing to Cascine. The album was mixed by Joel Ford and mastered by Dave Cooley and features guest appearances from multi-instrumentalist Joseph Shabason (on opener 'Last Time in This Place') and vocalist Cecile Believe (on '2AM (Real Love)'). Describing the record as "like what the teenagers in Akira might be listening to," Isaak previewed Interior with a video for the single 'Swimming'.
---
Other albums out today:
Aaron and Bryce Dessner, Cyrano (Original Motion Picture Soundtrack); Rick Ross, Richer Than I Ever Been; Jeff Parker, Forfolks; Big Boi & Sleepy Brown, The Big Sleepover; Juice WRLD, Fighting Demons; Bill Callahan and Bonnie 'Prince' Billy, Blind Date Party; Fleet Foxes, A Very Lonely Solstice; Beverly Glenn-Copeland, Keyboard Fantasies Reimagined; San Fermin, In This House.