2021 has been another interesting year for film. With more productions getting back on their feet thanks to Covid-19 vaccination programmes, we can be cautiously optimistic about what's on the horizon. As for this past year, Our Culture has once again selected an eclectic range of titles (chosen by key staff and contributors) which we feel were the cream of the crop.
No Time To Die (Dir. Cary Joji Fukunaga)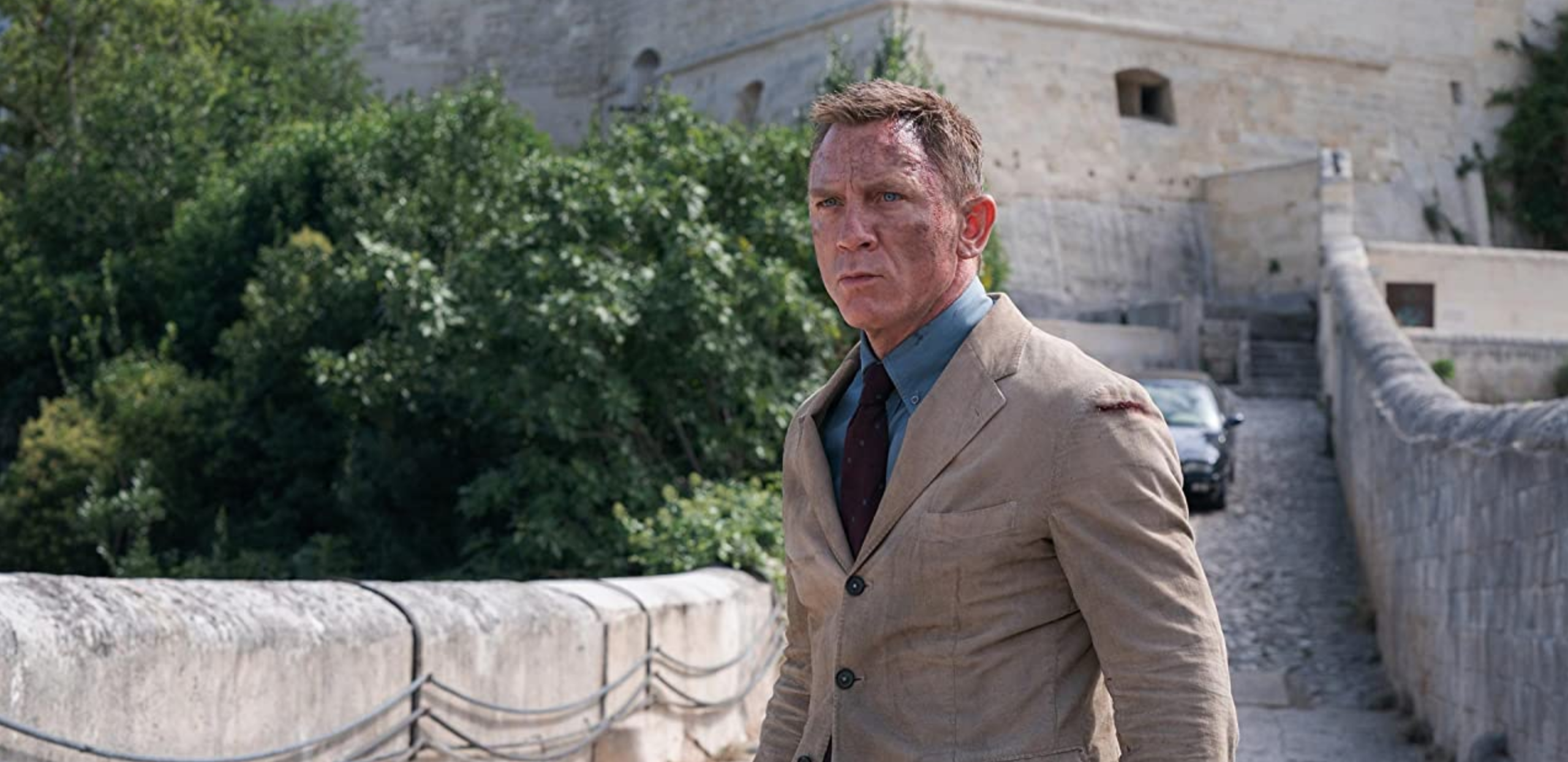 Daniel Craig made his final appearance in the James Bond series with No Time To Die, leaving no stone unturned. The film was an emotional send-off that arguably marked the most successful Bond era since the late Sean Connery, who concluded his portrayal of James Bond in 1983. No Time To Die captured a more personal Bond, one with ties and emotional depth seen across Craig's run. This level of character evolution has brought the franchise to further acclaim and planted a positive seed for Bond's future. – Modestas Mankus
Luzzu (Dir. Alex Camilleri)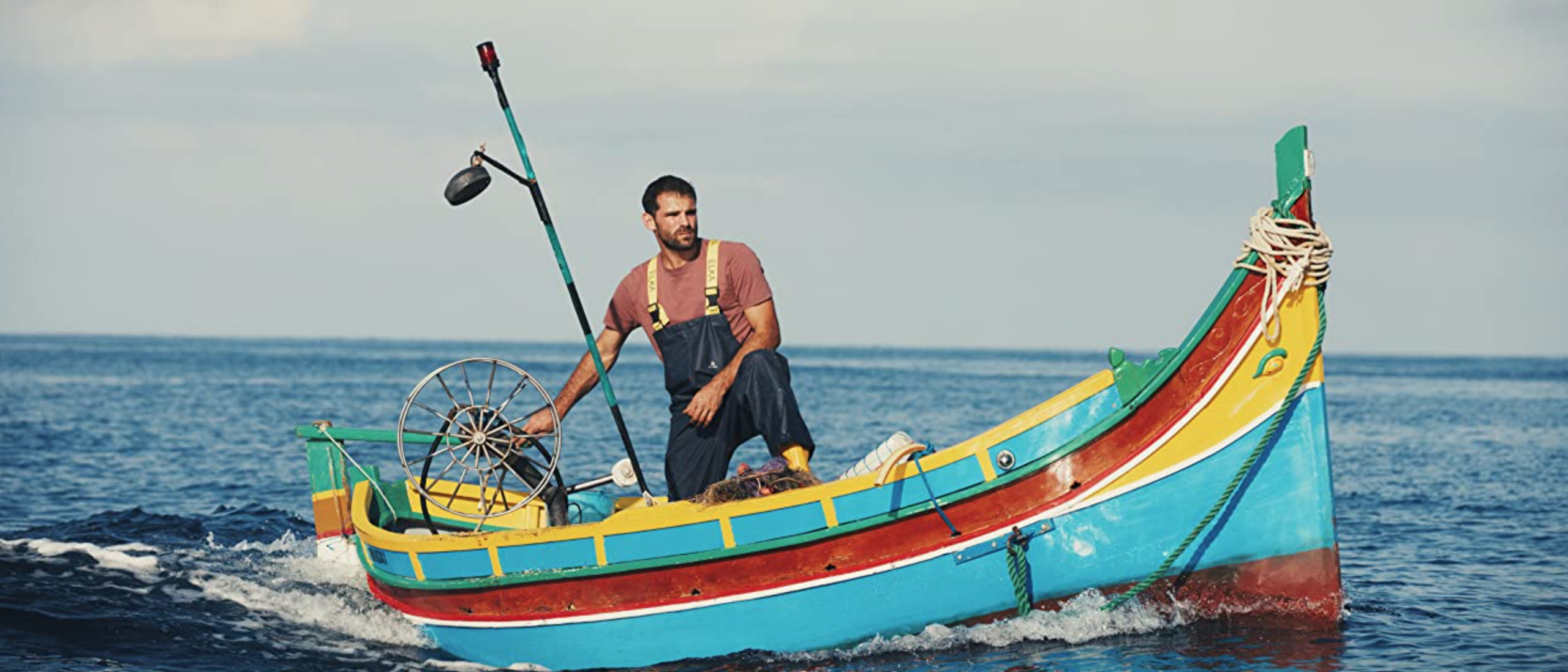 Luzzu, a Maltese film by Alex Camilleri, follows a struggling Maltese fisherman who faces the lure of selling his fishing boat and joining a black-market enterprise that ravages the fish population and the livelihoods of local community. The simple yet intriguing story of the film captures the ever-changing lives of fishermen through outstanding cinematography and captivating performances. – Modestas Mankus
Censor (Dir. Prano Bailey-Bond)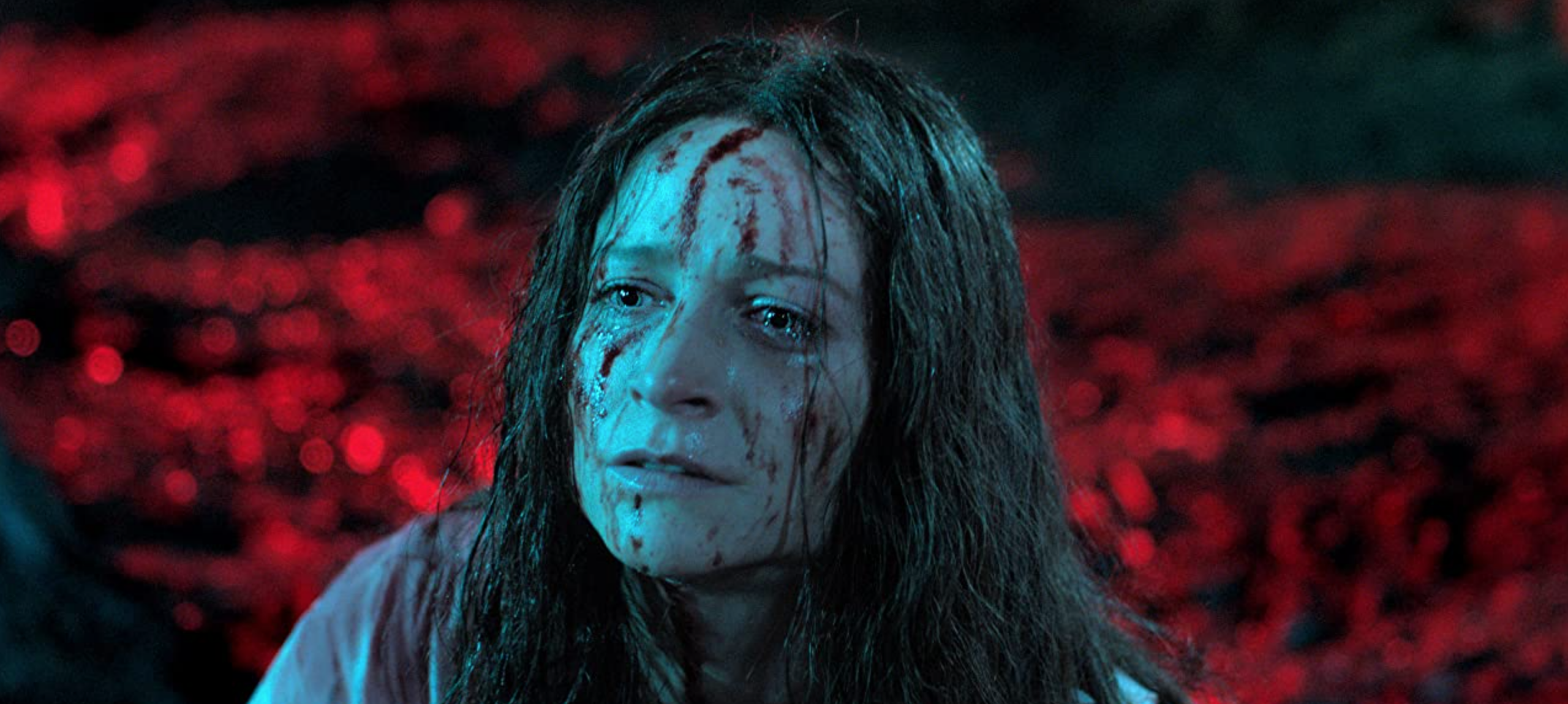 If Censor tells us anything, it's that director Prano Bailey-Bond has a very exciting future in film. The story follows Enid (Niamh Algar), a censor for the British Board of Film Classification during the height of the 'video nasties' moral panic. Every day she wades through a slew of violent films until one title in particular stirs uncomfortable memories of her missing sister. In her desperate search for answers, Enid's behaviour becomes erratic and destructive.
This is a terrific debut feature from Bailey-Bond. Her affection for horror history is evident as she captures precisely what the video nasties panic was really about: a government incapable of understanding social issues as a result of complex, intersecting factors and instead choosing an easy scapegoat. How she uses that background to frame Enid's desperate struggle for closure is fantastic. Perceived social ills cannot be solved by quick legislation, just as one's own grief can't be easily settled. I cannot wait to see what Bailey-Bond does next. – Christopher Stewardson
Mad God (Dir. Phil Tippett)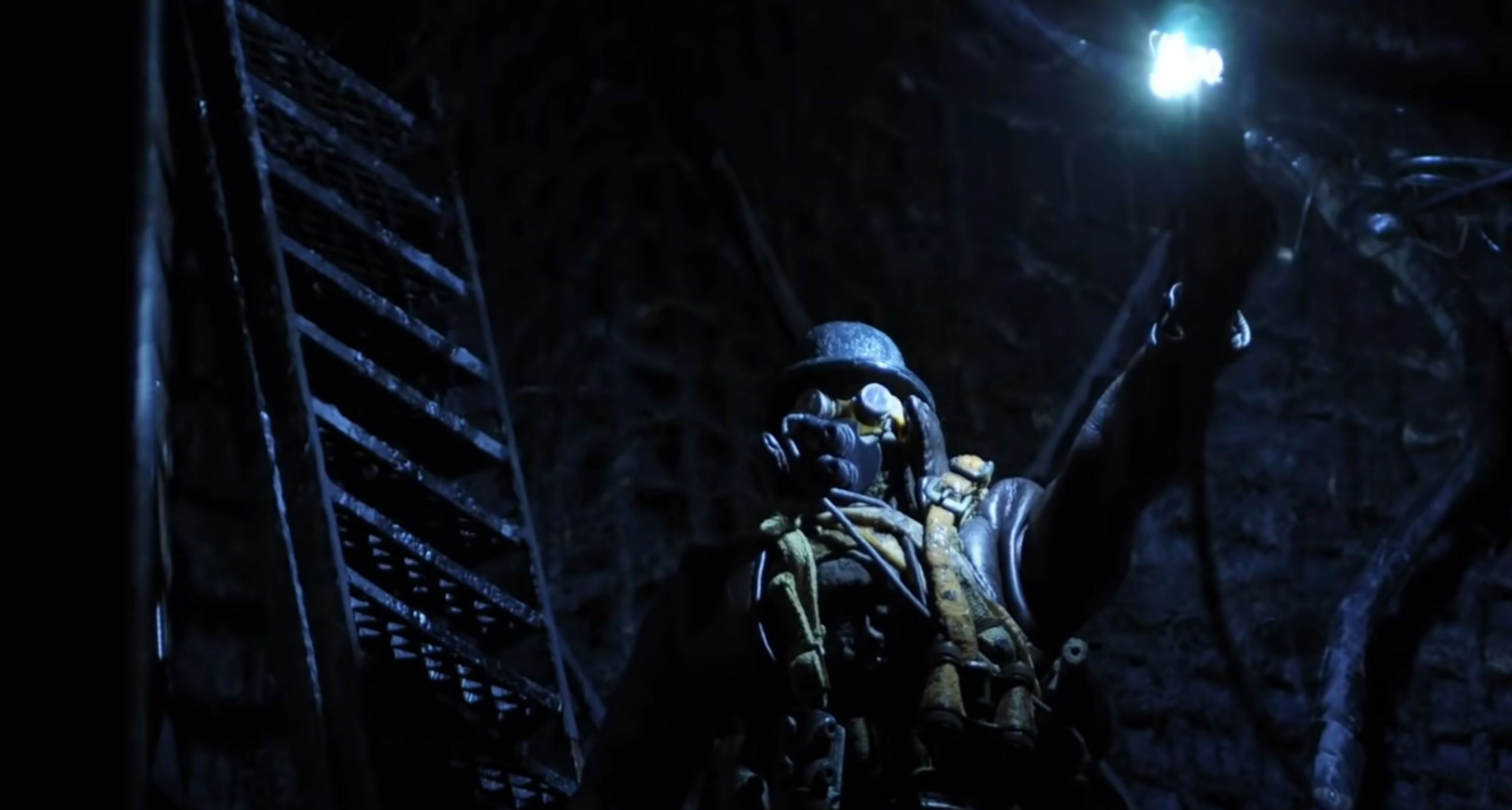 Our Culture was lucky enough to see Phil Tippett's Mad God earlier this year at the Fantasia International Film Festival – and what a privilege. Tippett had been working on Mad God off and on for over 20 years, with the film finally seeing the light of day earlier this summer.
It's a nightmarish vision of warfare on an unfamiliar world. Told almost entirely through stop-motion animation, the film follows a strange soldier who is lowered into the planet's underworld, map in hand, on a mysterious mission. On their way, they bear witness to numerous atrocities, weird creatures, and violent conflicts.
It's an extraordinary piece of work, visually astonishing and dotted with resonant images. In Tippett's words, "the final form of Mad God is the memory after you watch it, like waking up and exploring the memory of a dream you just had." Hopefully it'll soon make its way to home video, so we can pick that dream apart once again. – Christopher Stewardson
Summer of Soul (…or, When the Revolution Could Not Be Televised) (Dir. Ahmir Thompson)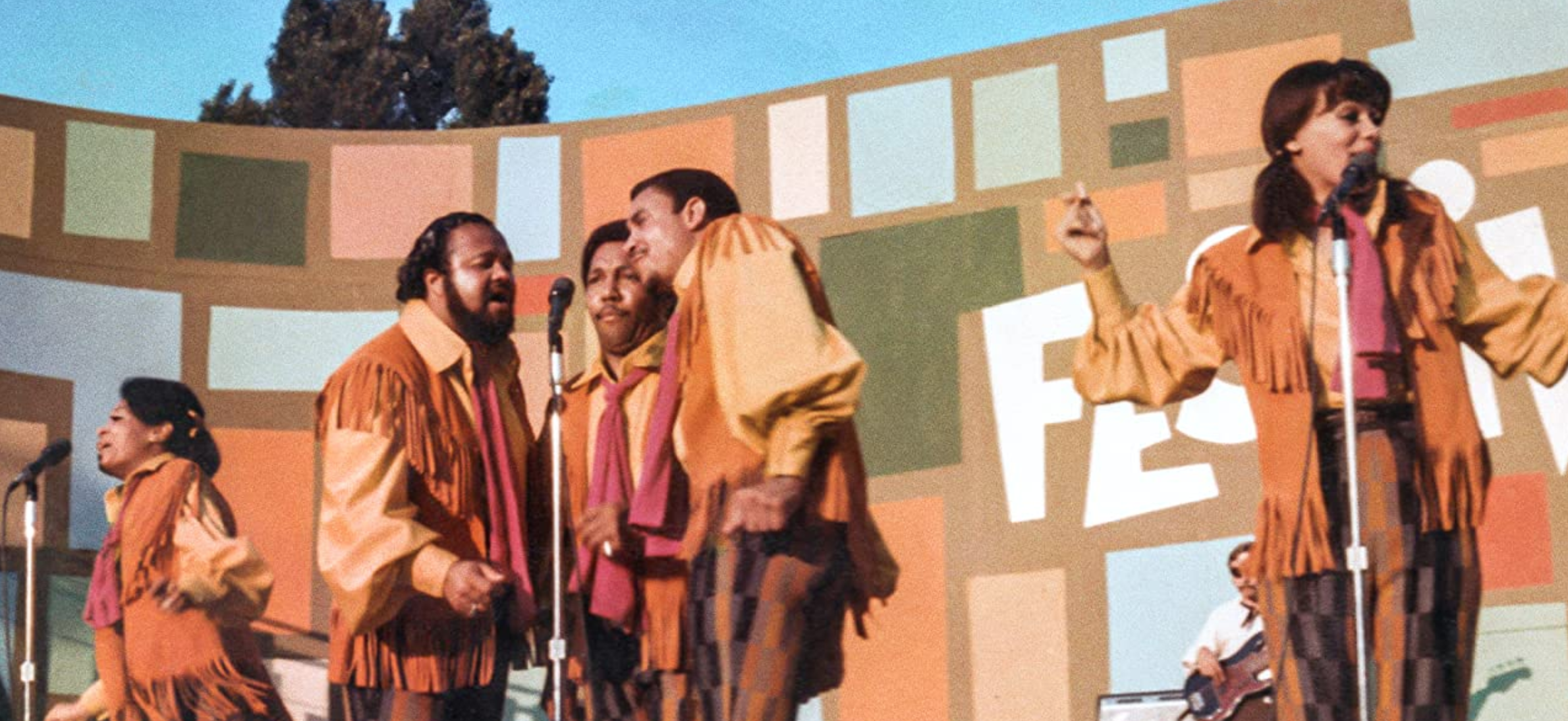 2021 was a great year for music documentaries. Britney Spears was the subject of four feature-length films that brought the #FreeBritney movement further into the public eye. Peter Jackson's engrossing The Beatles: Get Back docuseries changed our perspective on the band's final days. There were acclaimed documentaries on Tina Turner, The Velvet Underground, and Billie Eilish. But perhaps none was as revelatory as Ahmir "Questlove" Thompson's Summer of Soul, which would be true even if all it did was unearth footage of the 1969 Harlem Cultural Festival that was buried in a basement for 50 years. A 19-year-old Stevie Wonder, Nina Simone, Sly and the Family Stone, Mahalia Jackson and Mavis Staples are just a few of the icons who are featured, and the film understands that it's a wonder simply to watch these performances unfold. But it also uses the spirit of radical joy that unites them as an opportunity to shine a light on the culture and racial politics that surrounded these artists, creating a vibrant narrative that sits at the opposite end of another insightful 2021 music doc, Woodstock 99. Summer of Soul not only presents a powerful moment in the history of Black music, but serves as a loving tribute to it. – Konstantinos Pappis
Titane (Dir. Julia Ducournau)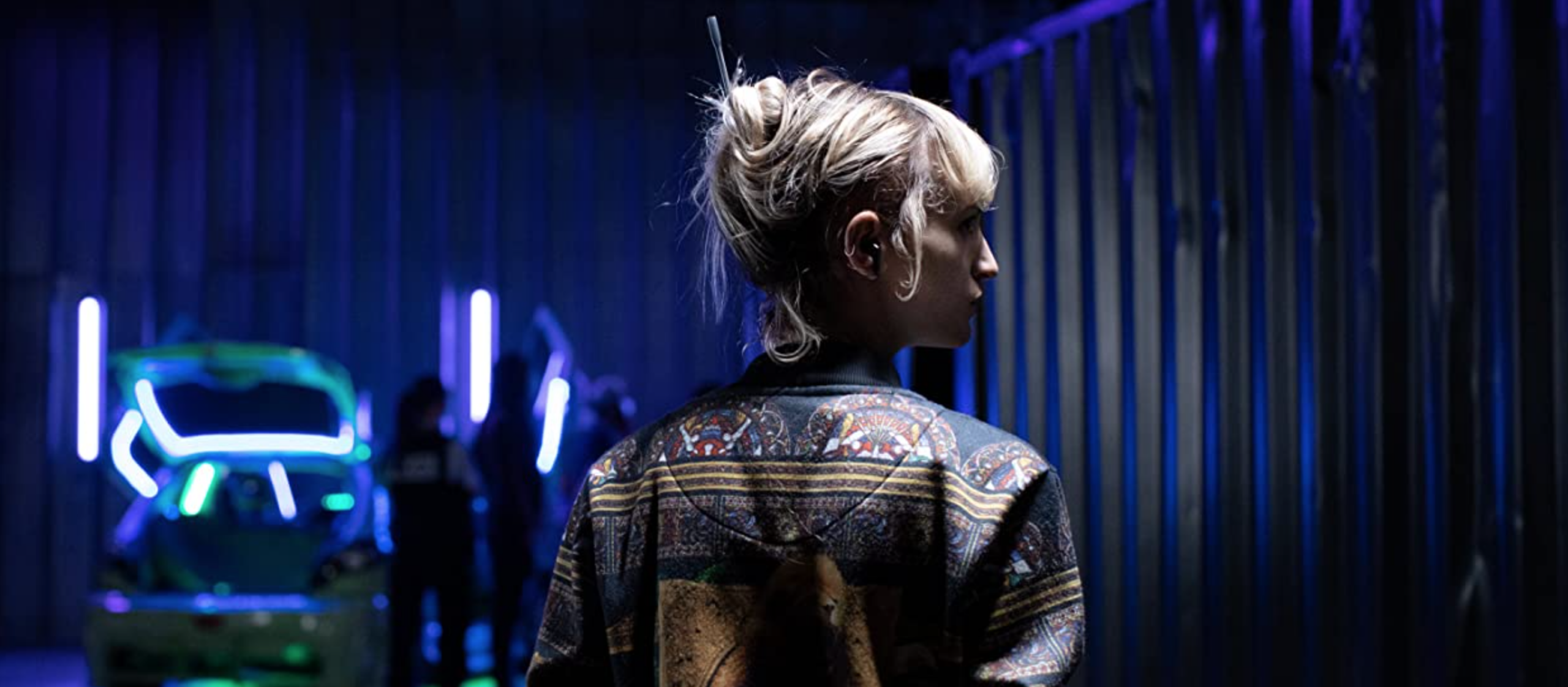 Julia Ducournau followed up her cannibalistic 2016 debut Raw with a film that's at least as ravenous and transgressive. But while Titane is most definitely a wild ride, it's also much more than that: anchored by a fearless performance from newcomer Agathe Rouselle, this Palme d'Or winner takes the thrills of body-horror fantasy and uses them as a means of exploring queerness, family, and identity. You could describe it as a film in which an exotic dancer with a car fetish goes on the run after a killing spree, which might be enough to explain why it provokes such a visceral reaction – but Titane addresses deeper questions as much as it'll have you mumbling "What the fuck?" at every turn. Ducournau may not offer answers to these questions, but the fact that she raises them with such bracing sincerity and a commanding vision is an achievement in and of itself. – Konstantinos Pappis
Seance (Dir. Simon Barrett)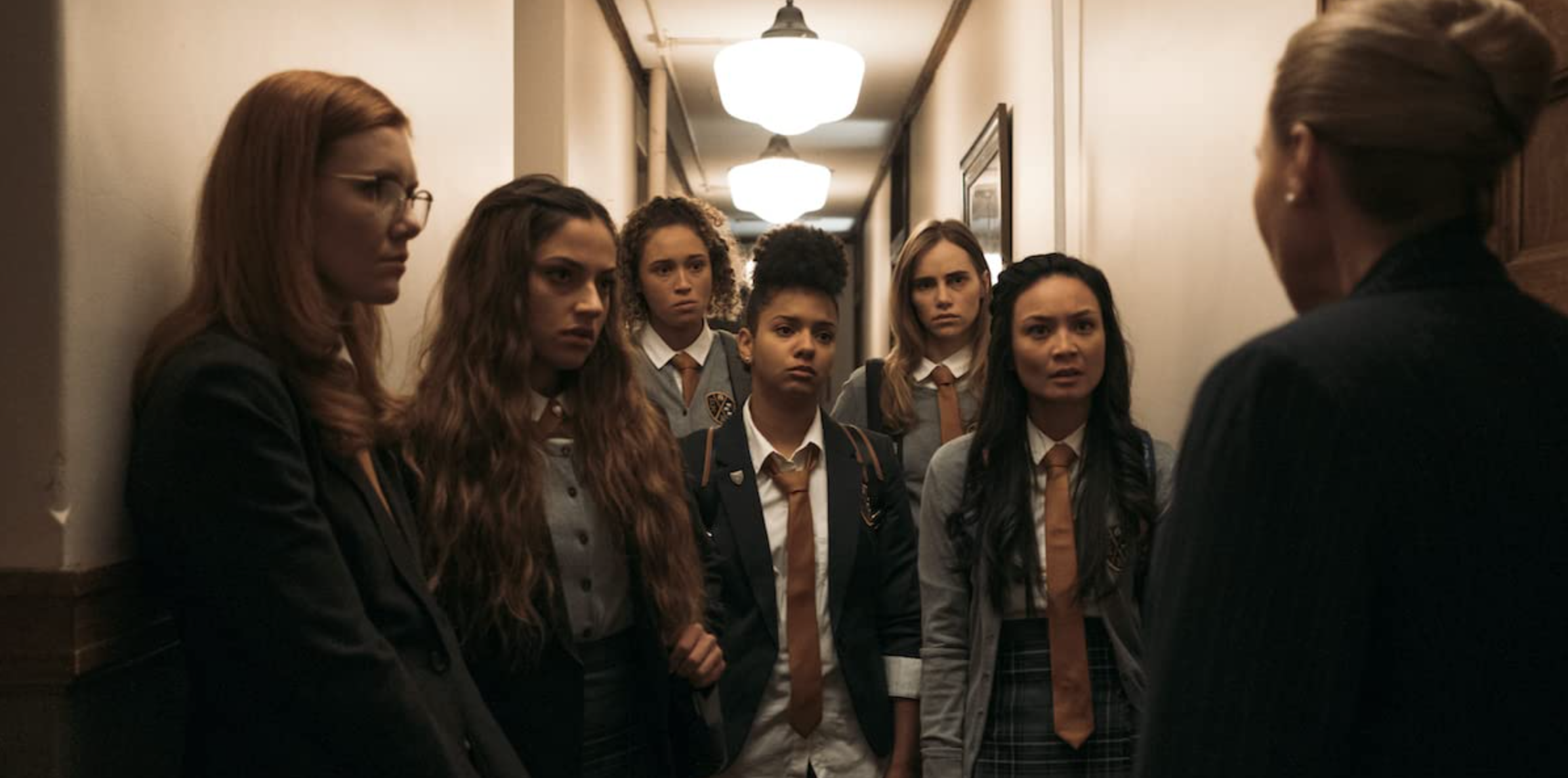 Simon Barrett is the writer of some of the best genre films in recent memory – chiefly You're Next (2011) and The Guest (2014) – and one of the primary creatives behind the V/H/S series, which returned this year with the excellent V/H/S94 (Hail Raatma). While Barrett helmed an excellent and extremely creepy short for the latest instalment of the found-footage anthology series (a 2021 horror highlight in its own right), his larger contribution to the genre this year came in the form of his feature debut in the director's chair: Seance.
A gleeful mash-up of the slasher movie and the haunted house film, Seance takes place in a prestigious boarding school, where new blood Camille (Suki Waterhouse) is invited to sit around a Ouija board with the resident meal girls. They intend to contact the spirit of a student who recently died by falling from the window of her dorm room following a cruel prank – a decision they very quickly come to regret. Packed to the rafters with unpredictable twists and turns, Seance has all the hallmarks of Barrett's best work – it's a perfect balance of genre thrills, laugh-out-loud humour and astute social commentary. – Craig Mann
Gunda (Dir. Viktor Kossakovsky)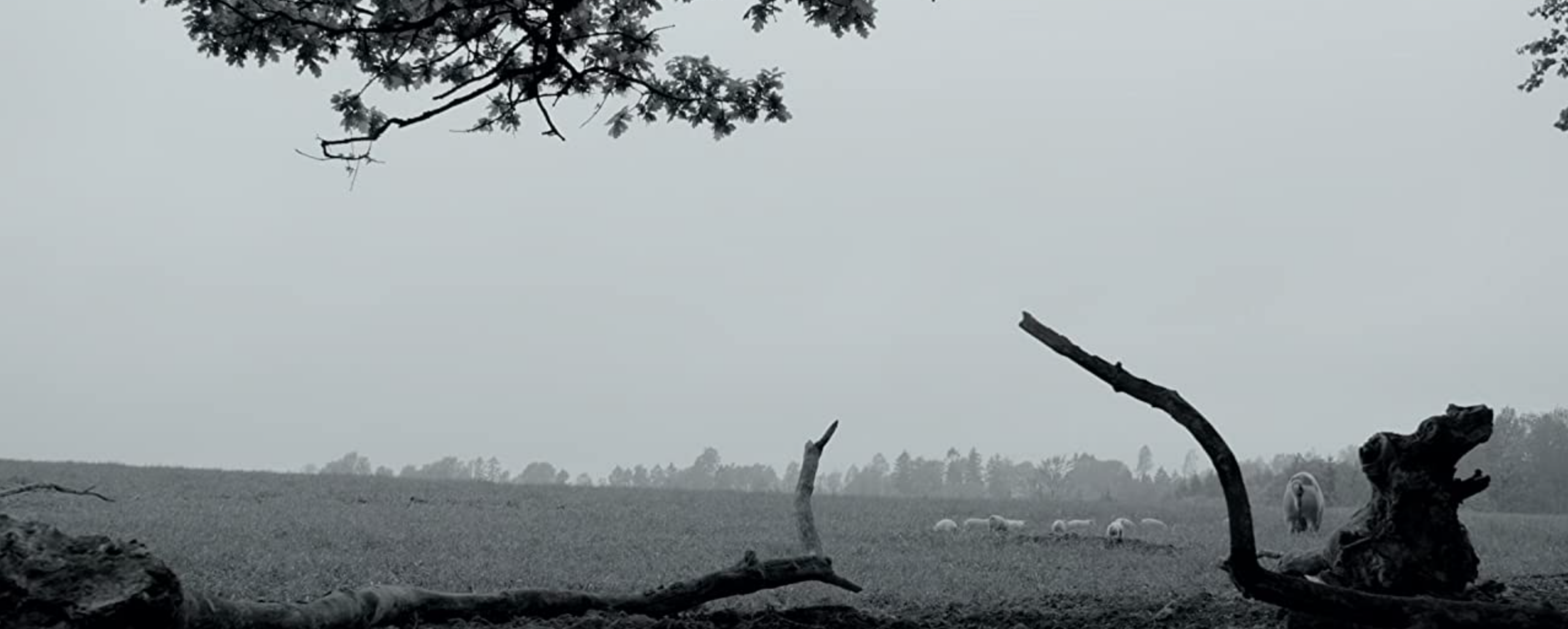 Gunda is unlike any other nature documentary. It's also unlike any documentary about farm life. Executive produced by one of Hollywood's most famous vegan activists, Joaquin Phoenix, this quietly revelatory black-and-white film from Russian director Viktor Kossakovsky takes a different approach from eye-opening documentaries like Earthlings or Dominion, as it avoids passing judgment or making its message explicit. It makes no attempt to anthropomorphise these animals, to insist that they are like us, or focus on the incalculable suffering humans inflict on them. Instead, it subtly prioritizes and gently immerses us in their unique point of view, following the daily life of the titular pig, two cows, and a one-legged chicken without adding music or voiceover narration. It's a serene and meditative mood piece that fills us with wonder for the 90 minutes that we're allowed to enter their curious world. But the slightest sign of human intervention is enough to disrupt this peace, and as it moves from beauty to transcendence, Gunda's devastating finale leaves us with no choice but to reconsider our relationship with the animals we consume. – Konstantinos Pappis
Candyman (Dir. Nia DaCosta)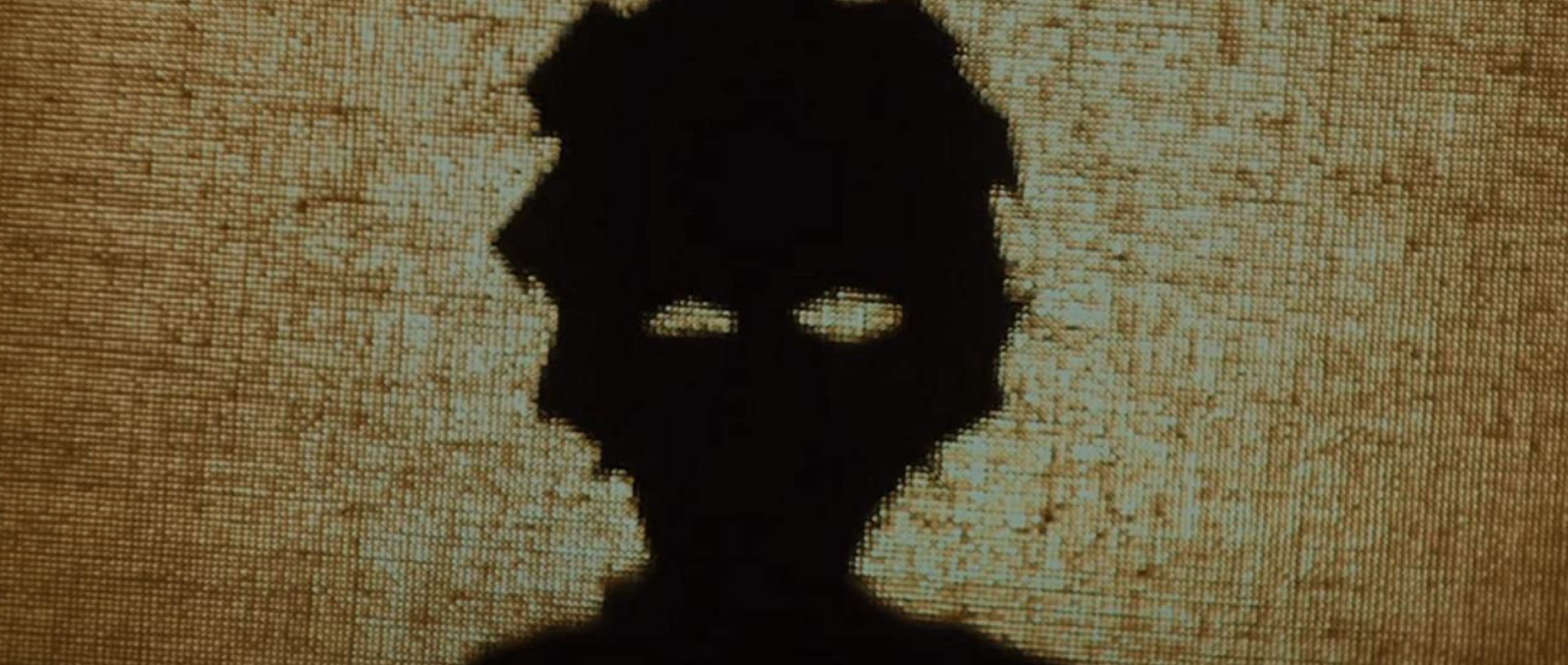 The original Candyman (1992) is a classic of modern horror cinema, and its eponymous entity has taken his rightful place in the pantheon of contemporary horror villains. So Candyman (2021) director and co-writer Nia DaCosta had her work cut out in bringing the character back to the big screen following Candyman 3: Day of the Dead (1999). And then there was the widespread confusion as to what a new Candyman would be: a remake? A sequel? A 'reimagining,' whatever that means? As it turns out, DaCosta's film is essentially a straight sequel, in which Anthony McCoy (Yahya Abdul-Mateen II) – an artist living in the since-gentrified housing block at the centre of the first film – falls under Candyman's thrall.
But its power lies in its revisionism; it is far from a slavish love letter to Bernard Rose's movie. Where the 1992 film ultimately revolves around a white woman drawn to the vengeful spirit of a Black man, 2021's Candyman keeps its attention keenly focused on issues faced by the Black community: poverty, police brutality and everything that comes with unchecked institutional racism. And, most importantly, it recognises that while (white, wealthy) society has an unfortunate habit of making monsters out of the marginalised, Candyman is not really a 'villain' at all, but rather a tragic symbol of America's consistent failure to enact meaningful change. – Craig Mann
The Power of the Dog (Dir. Jane Campion)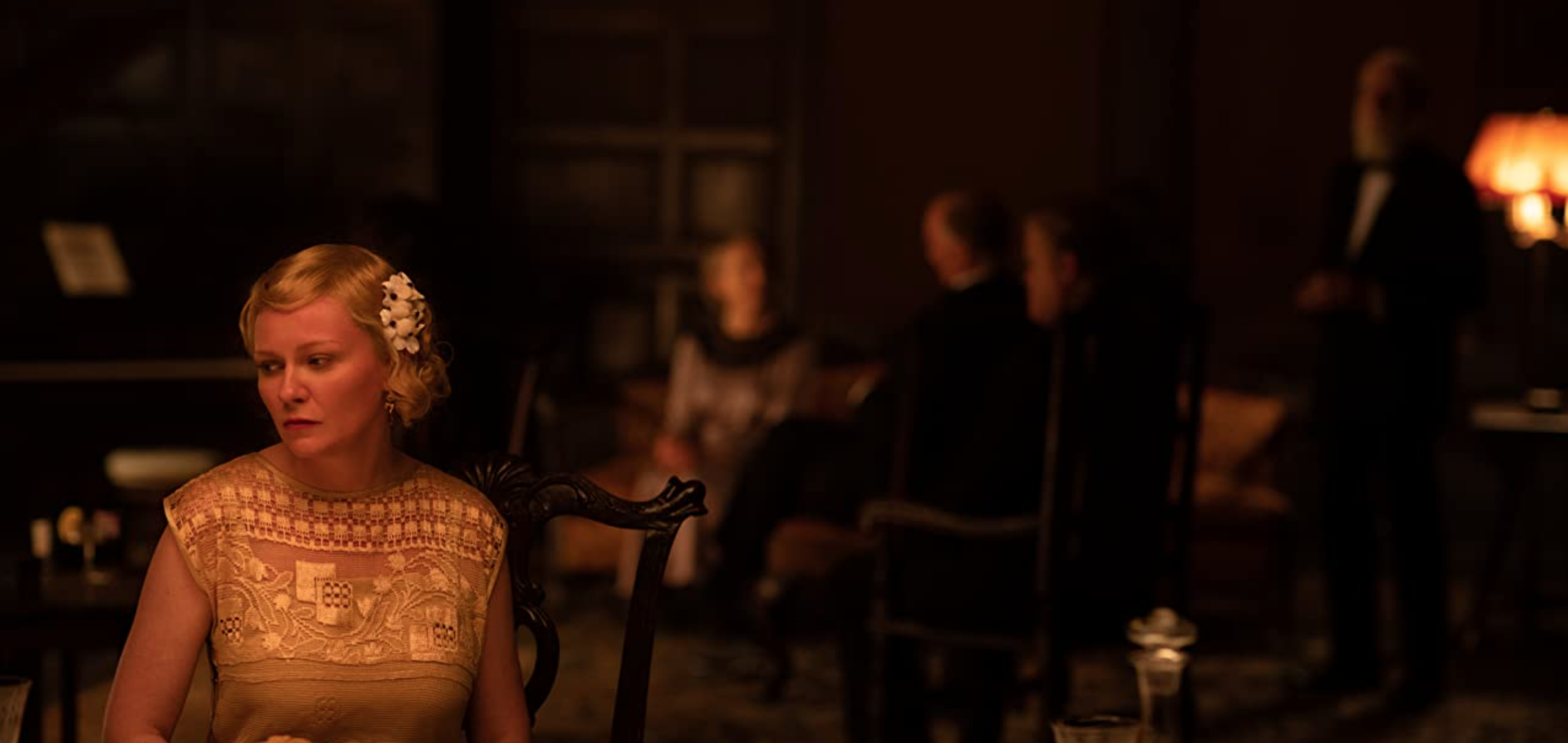 It might take a while for The Power of the Dog to get under your skin. Jane Campion's first feature-length film in more than a decade (she co-wrote and co-directed two seasons of Top of the Lake in the interim) runs like an epic Western but has the air of an atmospheric period drama, with echoes of her 1993 classic The Piano and a mesmerising performance from Benedict Cumberbatch in the role of a tortured cowboy in 1920s Montana. Based on the 1967 novel by Thomas Savage, this slow-burn of a film is interesting for the elusive ways in which it plays with genre, but it's Campion powerful vision and sense of control that makes it such an unsettling and poignant experience. A master storyteller, she digs deep into the dark inner lives of each of the characters, building tension around the central conflict to explore issues of family dysfunction, social dynamics, and male fragility. As the greater narrative slowly comes into focus and its many layers unfold, you're left with no doubt that this is one of the year's best. – Konstantinos Pappis
Join us in 2022 for new reviews, articles, and more.