Netflix is widely known as one of the most abundant streaming platforms operating today. In recent years, the service has committed to creating more of its own original content, which has already proven to be a success with recent global hits like Red Notice and Squid Game. While Netflix offers an extensive slate of easily binge-able content, the company has also released – and produced – its fair share of award winners, including current Oscar contenders The Power of the Dog and tick, tick … BOOM!
Across the streamer's catalog is a vast blend of genres, from niche to mainstream. One that proves to be consistently popular is crime. While most crime and mystery films and series take their inspiration from true events, there is a clear distinction between true crime and fictional crime. When it comes to serial killers, audiences and creators have long been fascinated by what drives people to commit such heinous acts – especially on a regular basis. Here is a comprehensive guide to some of the best movies and TV shows about serial killers on Netflix.
Extremely Wicked, Shockingly Evil and Vile (2019)
Not currently available on Netflix UK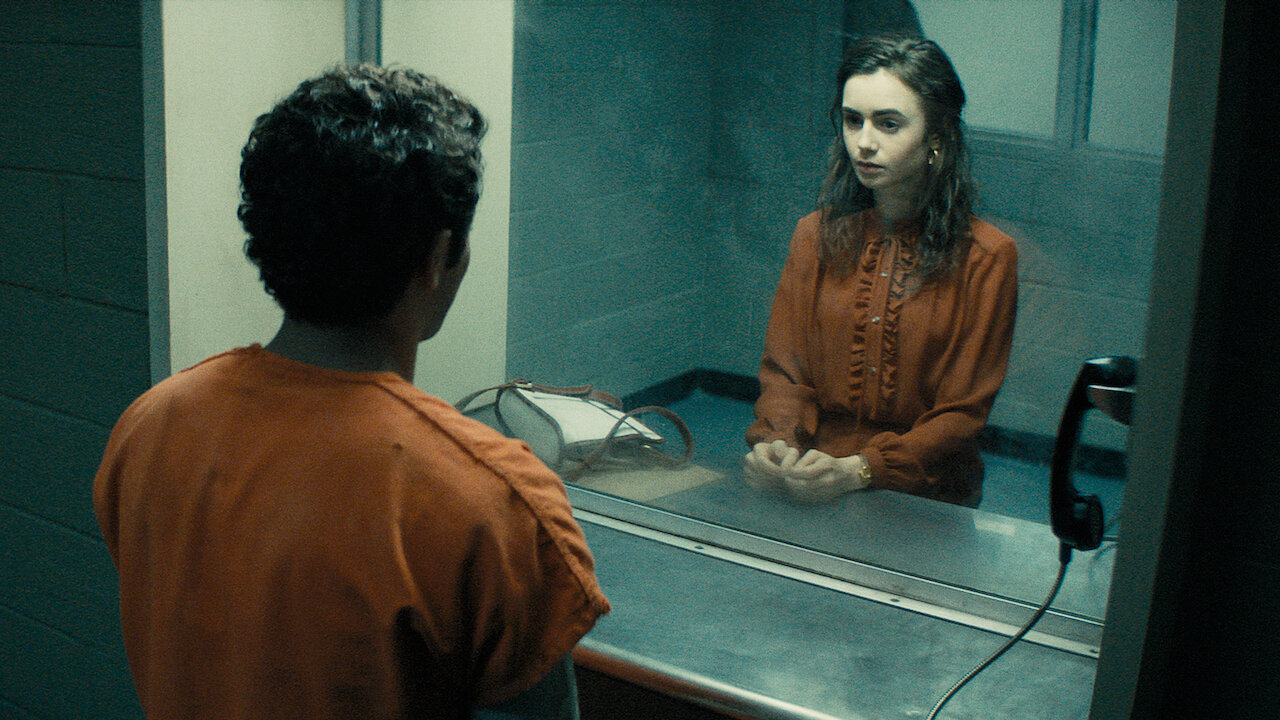 This Netflix Original may not be highly praised by critics, but it's a must-watch for fans of true crime. Zac Efron surprised viewers with an unsettling turn as serial killer Ted Bundy, a marked departure from the roles that defined the early days of his career. Directed by Joe Berlinger, the film is based on The Phantom Prince: My Life With Ted Bundy, an account written by Bundy's former partner Elizabeth Kloepfer (portrayed in the film by Kaya Scodelario). As a drama film, viewers will quickly see the highly stylized aspects of the story, and though it isn't a documentary, it manages to remain true to the real story.
The film builds suspense by locking viewers outside of Bundy's experience and perspective for much of the runtime. Instead, his clueless girlfriend Liz Kendall (Lily Collins) is the source of much of the suspense. Her innocence and faith in her lover is believable, and seeing Ted Bundy through her eyes allows the viewer to see him as the charismatic person she – and many other young women at the time – thought he was. While the film does leave viewers with a few questions, it's well worth a watch and covers a significant part of America's crime history.
Mindhunter (2017-2019)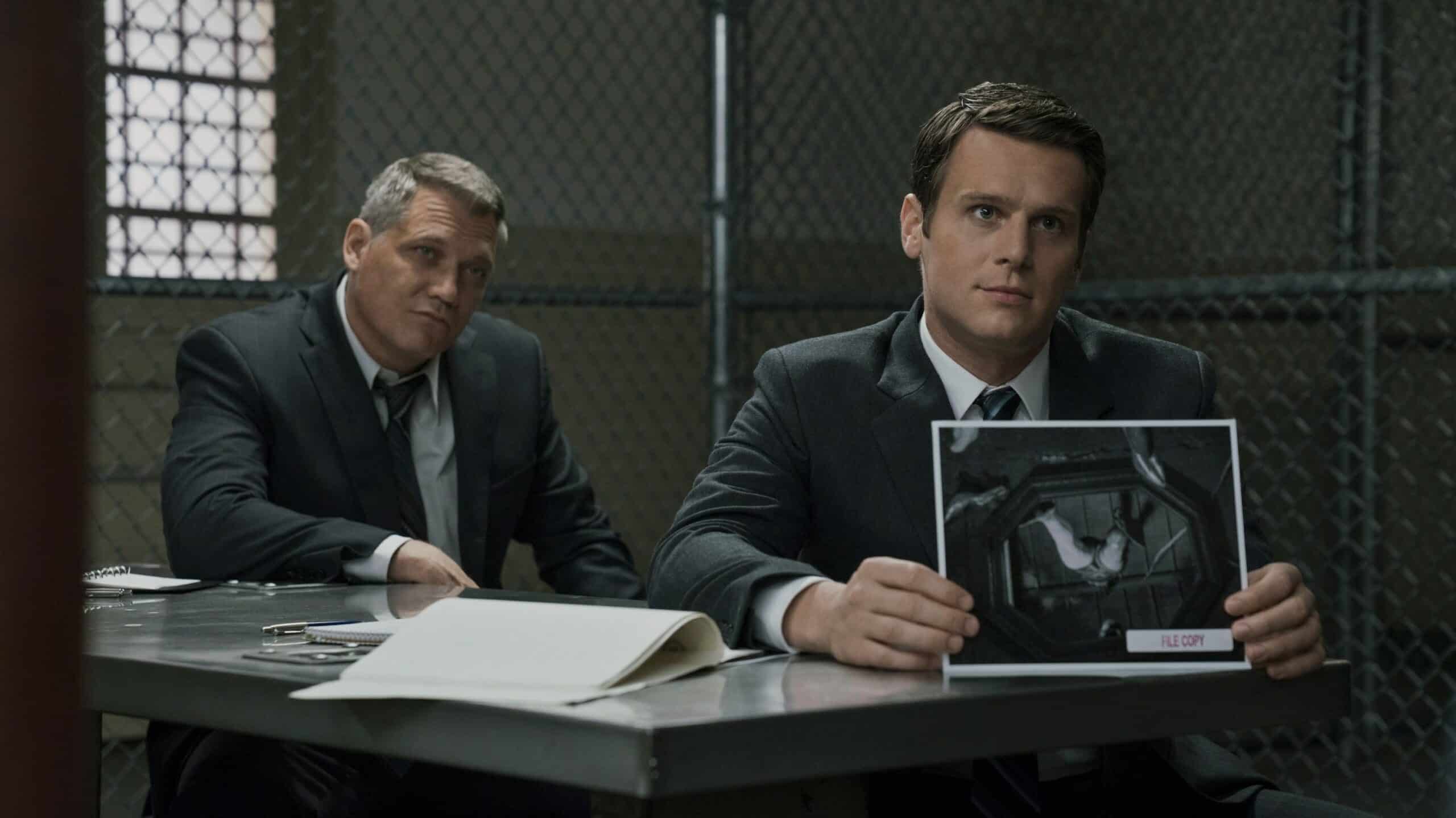 For viewers interested in the psychology behind serial killers' decisions, Netflix's Mindhunter is an excellent choice. FBI agent Holden Ford is frustrated when, in 1977, he finds that crime is changing, but that law enforcement isn't keeping up with the times. He teams up with Bill Tench, who is also interested in what drives serial killers to become serial killers. The pair try to understand what has caused the damage to these criminals' psyches by catching serial killers and listening to what they have to say.
Though dramatized, the series is very much based on true events. Followers of true crime will pick up on many familiar names, like Lee Harvey Oswald, Charles Manson, the Son of Sam, and others as Ford and Tench tail some of the 70s' and 80s' most notorious serial killers. The two FBI agents are also based on real people. The series is based on the book Mindhunter: Inside the FBI's Elite Serial Crime Unit, which was co-authored by John E. Douglas, whose experiences mirror some of Holden Ford's. Bill Tench, meanwhile, was inspired by FBI agent Robert Ressler, who made the term "serial killer" mainstream. The Netflix Original is executive produced, among others, by David Fincher, who also directs some episodes.
Nightcrawler (2014)
Not currently available on Netflix Australia or USA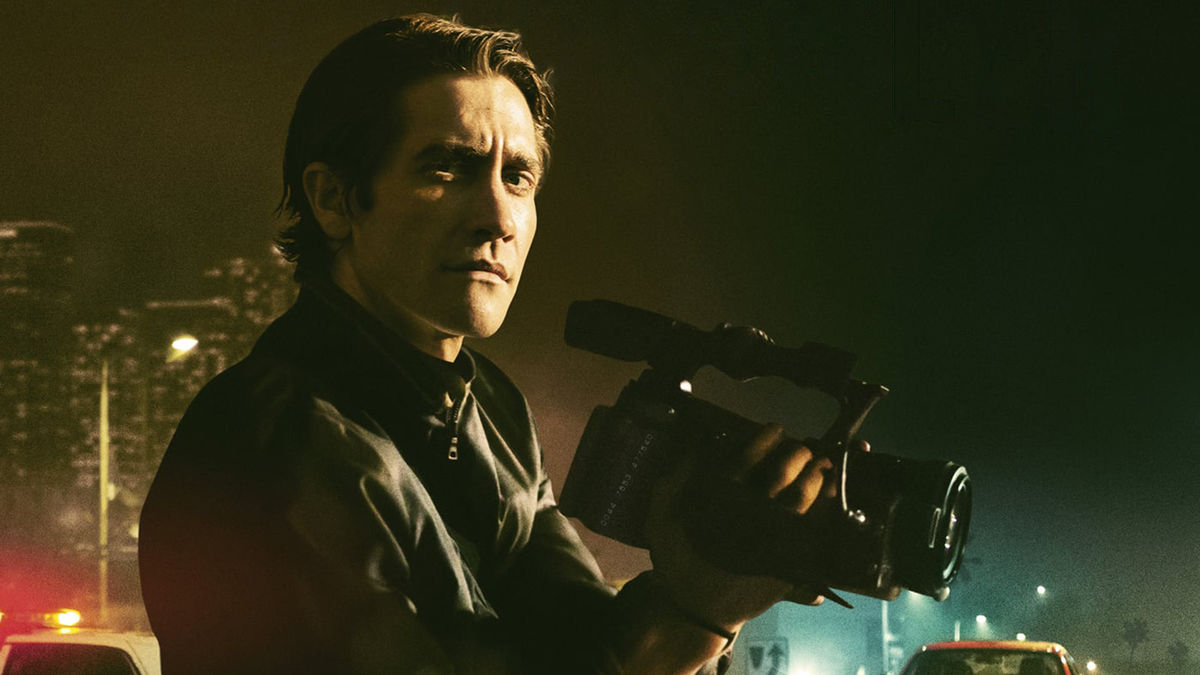 Jake Gyllenhaal stars in this chilling thriller about Lou Bloom, a petty thief turned videographer. Louis becomes an overnight entrepreneur when he starts his own business capturing footage of horrific crime scenes for news outlets and recruiting subordinates to help him expand his operation. However, over time, he resorts to extreme measures to get the best shot.
While the Dan Gilroy-directed film isn't directly based on a true story, Nightcrawler takes its inspiration from various journalistic true stories. In any case, it's a suspenseful film that – without giving too much away – does feature a string of bloody murders. The artful cinematography and chilling lead performance add depth to the Oscar-nominated screenplay, bringing this story to life in a memorable way.
Se7en (1995)
Not currently available on Netflix Canada or USA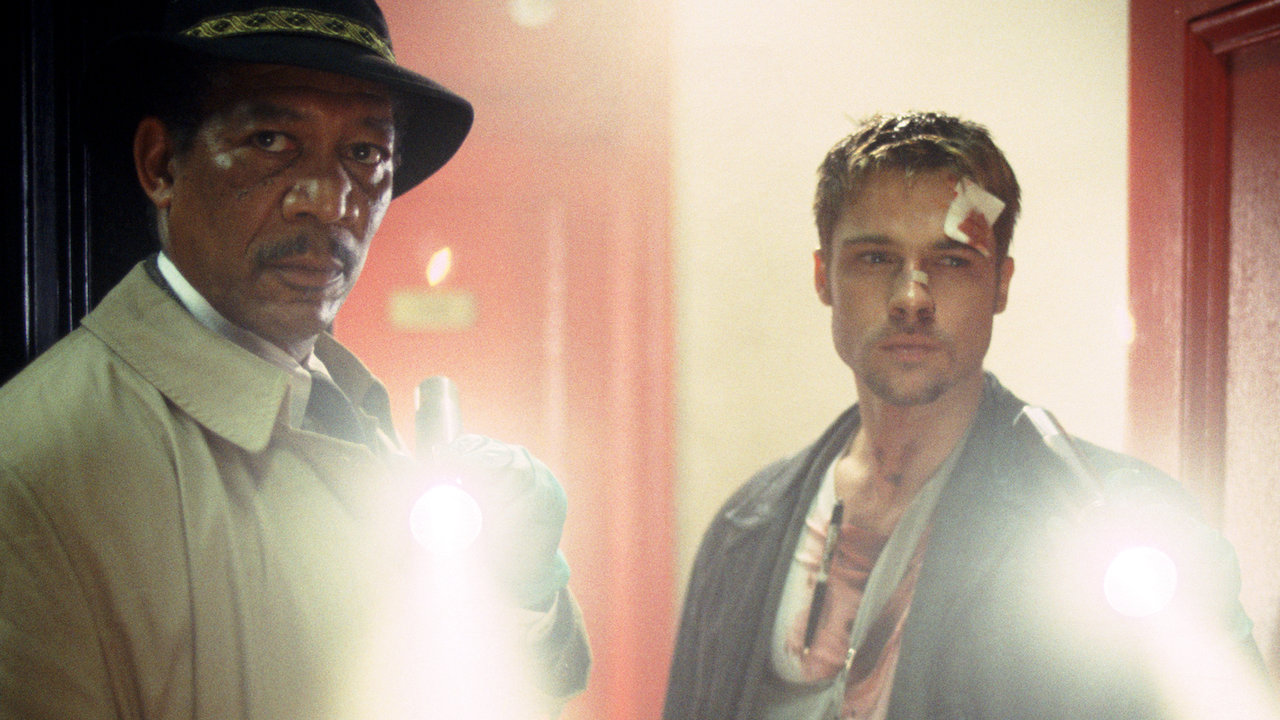 Director David Fincher is well known for helming high-quality thrillers, including the serial killer film Se7en. As per the title, the film's villain begins murdering seemingly random people based on the seven deadly sins – pride, greed, lust, envy, gluttony, wrath, and sloth. Each death is more ghastly than the last, and the graphic images don't leave much to the imagination (the film is rated R18+).
Morgan Freeman and Brad Pitt star as the detectives tasked with solving the case. Freeman's William is on his way out of a professional career, while Pitt's David is just beginning his. Their dynamic echoes that of Jake and Alonzo's in Training Day, another city-set crime thriller of the early 2000s. Se7en leans more into mystery and suspense territory, focusing on the psychology behind the killer's intent and his horrendous crimes. The suspense works to great effect, keeping viewers hooked from beginning to end, when the story concludes with a satisfying payoff.
The Sinner (2017-2021)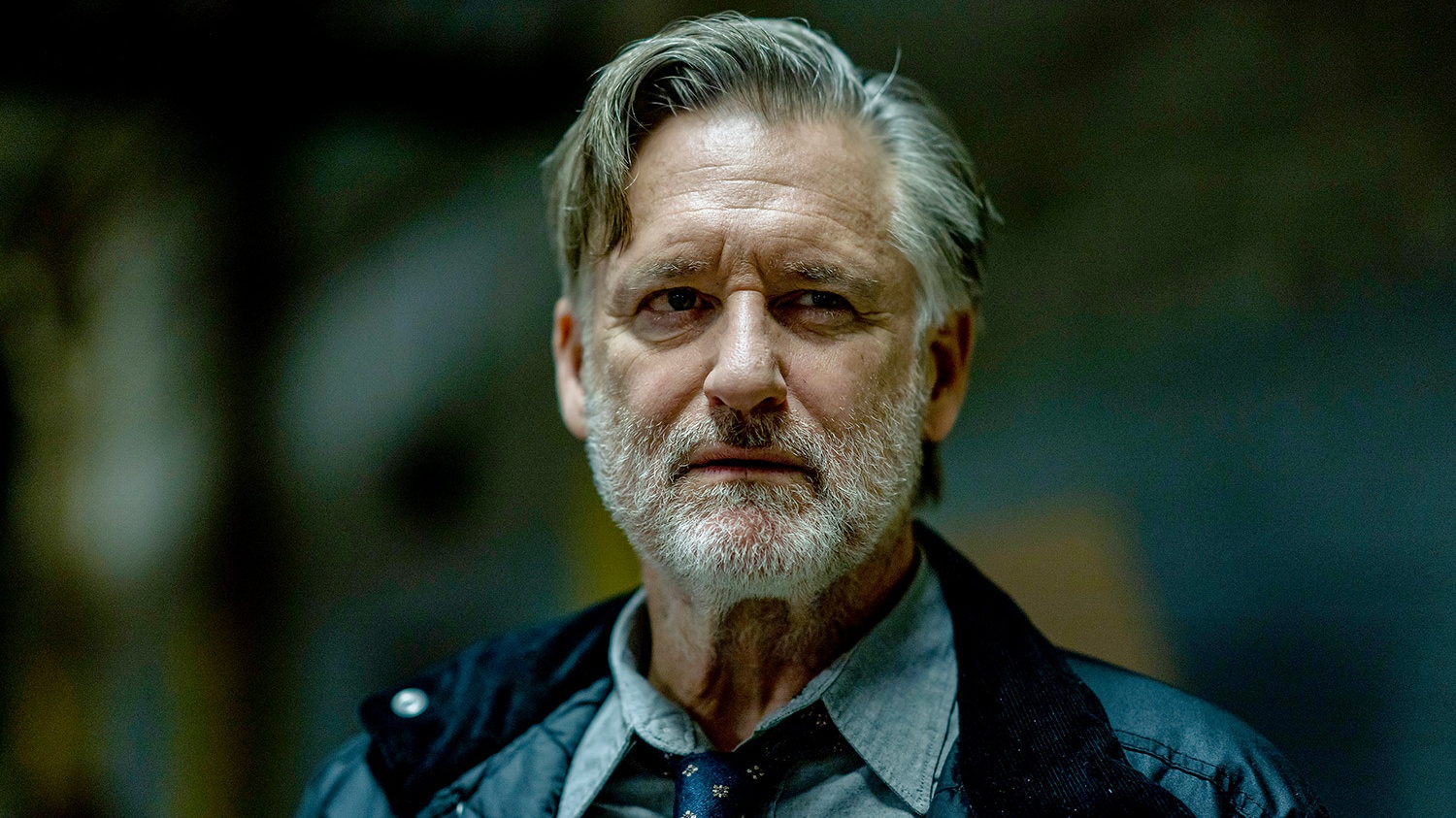 Derek Simonds' The Sinner premiered on Netflix and USA Network in 2017 and aired for four seasons. Each season follows Detective Harry Ambrose's investigations of murder cases, with a new killer at the center of each season's plot. In season 1, Ambrose is perplexed when a seemingly untroubled woman stabs to death a man she claims to have never met before. This leads Ambrose on a quest to find out why ordinary people sometimes commit the most heinous atrocities.
While not every season focuses on a serial killer, each season presents a compelling story that digs deep into the human psyche and the origins of trauma. Still, there's plenty of crime and gruesome murder, as well as the show's popular serial killer storyline in season 3. No matter the case in focus, Harry Ambrose's journey always keeps the show grounded, returning to his own personal journey as he faces humanity at its worst.
Spree (2020)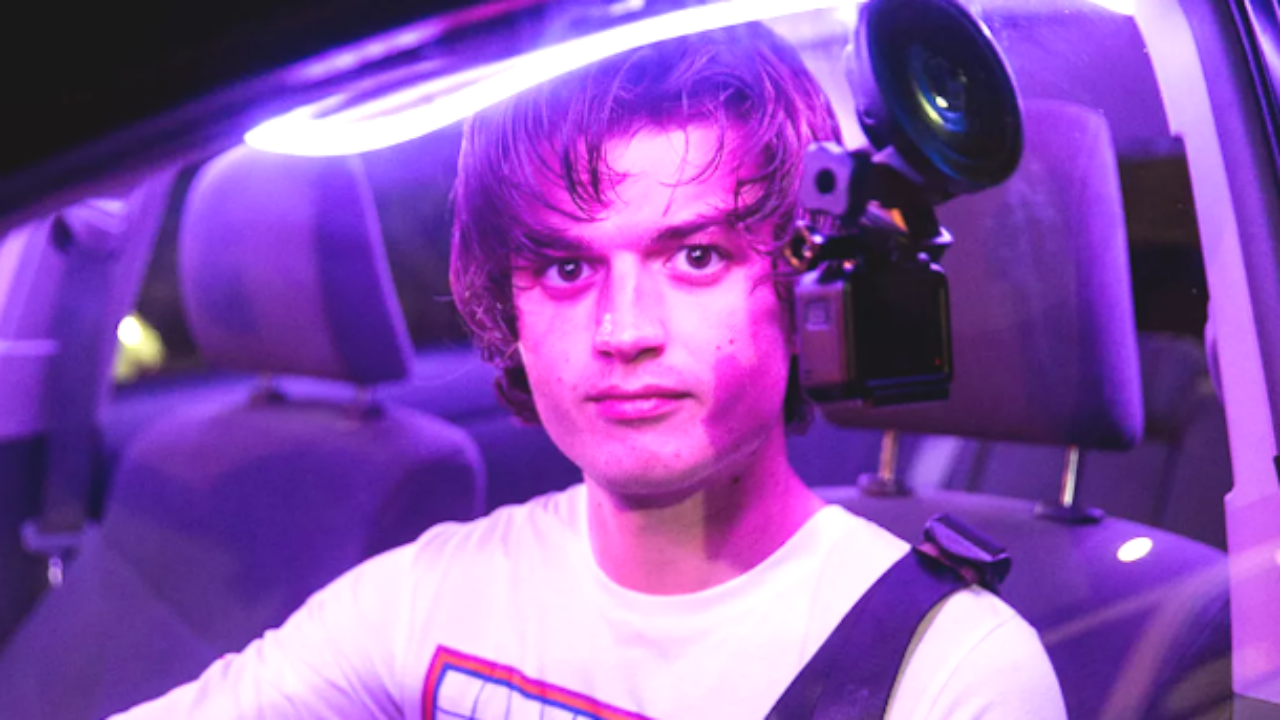 Stranger Things' Joe Keery stars as Kurt Kunkle in this experimental satire directed by Eugene Kotlyarenko. Kurt believes himself to be quite the social media influencer, despite having an almost nonexistent following on "Kurt's World". In order to increase engagement on his social platforms, he begins live-streaming his rideshare fares as a Spree driver. However, when the passengers' antics don't attract more viewers to Kurt's World, he begins killing them. At first, the murders are ambiguous and non-violent, but over time, Kurt becomes more desperate for attention and resorts to extreme, slasher-style tactics.
Despite the gruesome imagery, the tone of Spree is very much lighthearted and satirical. The real horror of the film is the effect that social media can have on people individually, as well as on society at large. In any case, Kurt is a refreshing take on a serial killer with motives that aren't typically explored in darker crime films; as a relative nobody who deals with everyday issues, Kurt may be the easiest of the killers on this list to identify with. The seemingly mundane circumstances surrounding Kurt's crimes may help viewers empathize with him, but this identification with a serial killer can also be unsettling and contribute to the film's horror.
Night Stalker: The Hunt for a Serial Killer (2021)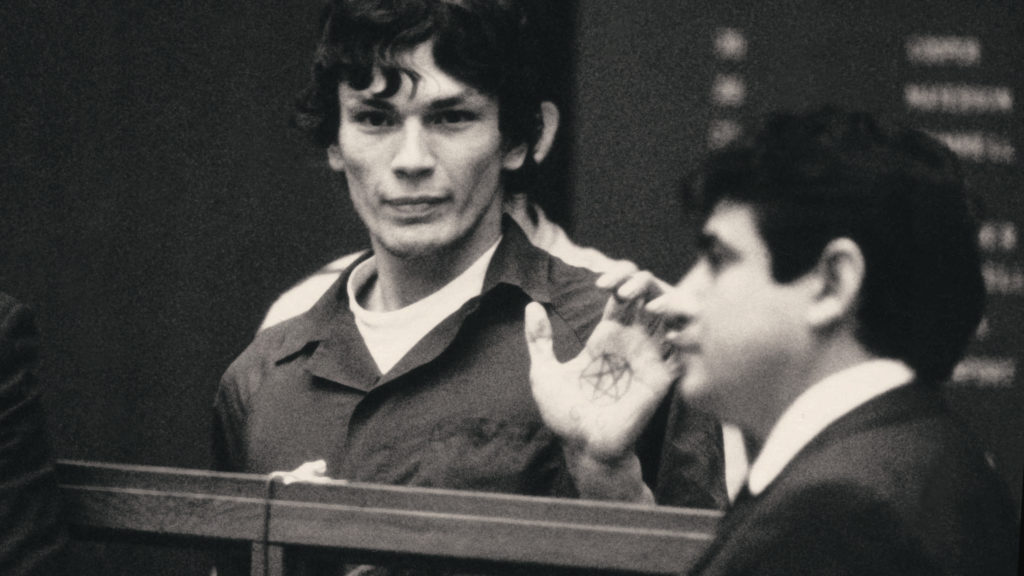 Night Stalker: The Hunt for a Serial Killer, a Netflix limited series, tells the story of how one of the most famous serial killers in American history was tracked down and brought to justice. Richard Ramirez victims included men, women, and children — all from completely different backgrounds. Never in criminal history such gruesome and unconnected set of crimes were committed by a single individual. In a race against time, detective newbie Gil Carrillo from Los Angeles County Sheriff's Department was joined by the legendary homicide investigator Frank Salerno to crack this case.
The Ripper (2020)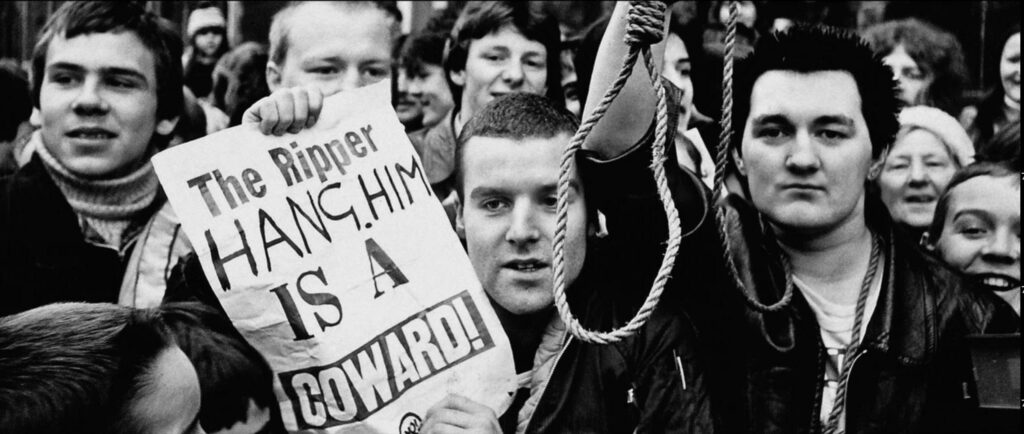 For five years, between 1975 to 1980, the Yorkshire Ripper murders cast a dark shadow over women's lives in the North of England. It was a time of national panic. Thirteen women were found dead, and the Police were hopeless in their attempts to find the criminal. No one felt secure.
This evocative four-part series re-examines the crimes and looks back at the Police's failures and how they shamelessly misportrayed the victims to the media and the public, making it even more challenging to catch the killer.
Conversations with a Killer: The Ted Bundy Tapes (2019)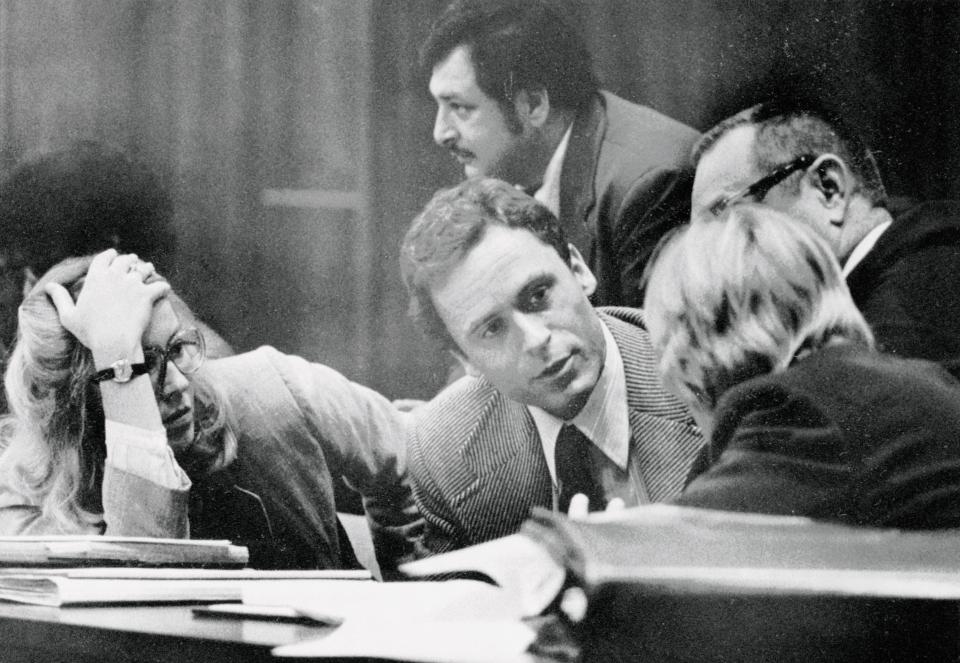 Conversations with a Killer: The Ted Bundy Tapes brings the story of the serial killer, Ted Bundy, into the light and invades our mind in an entirely new and terrifying way through exclusive, never-before-heard interviews.
The harrowing docuseries centres on a man whose personality, good looks and social grace allowed him to hide in plain sight as he executed more than 30 women before he was caught in 1978.