Weird Nightmare, the new project from METZ guitarist and singer Alex Edkins, has announced its debut self-titled album. It arrives on May 20 via Sub Pop. The first single is called 'Searching for You', and it comes with a music video directed by Ryan Thompson and animated by Jordan "Dr. Cool" Minkoff. Check it out below, along with Weird Nightmare's upcoming tour dates.
"It's a fun, no nonsense rock 'n' roll song," Edkins said in a press release. "It's about searching for meaning and inspiration all around us. In my mind, the 'you' in the chorus refers to something bigger than companionship or love, it's that intangible thing we all look for but never find."
Talking about the album, which was mostly recorded during the COVID-19 pandemic, Edkins added: "Hooks and melody have always been a big part of my writing, but they really became the main focus this time. It was about doing what felt natural." The record features contributions from Canadian alt-pop artist Chad VanGaalen and Alicia Bognanno of Bully.
METZ released their latest LP, Atlas Vending, back in 2020.
Weird Nightmare Cover Artwork: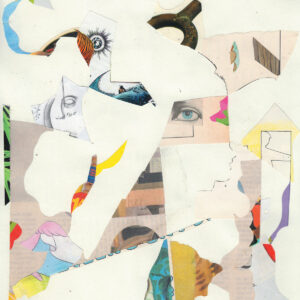 Weird Nightmare Tracklist:
1. Searching For You
2. Nibs
3. Lusitania
4. Wrecked [feat. Bully]
5. Sunday Driver
6. Darkroom
7. Dream
8. Zebra Dance
9. Oh No [feat. Chad VanGaalen]
10. Holding Out
Weird Nightmare 2022 Tour Dates:
May 21 – Toronto, ON – Baby G
Jun 17 – Detroit, MI – Third Man Records *
Jun 18 – Chicago, IL – Schubas *
Jul 28 – Brooklyn, NY – Baby's AlL Right *
Jul 29 – Rehoboth Beach, DE – Dogfish Head Brewery *
Jul 30 – Washington, DC – Songbyrd *
Jul 31 – Philadelphia, PA – Johnny Brenda's *
* with Kiwi Jr