Emma Ruth Rundle has announced the Orpheus Looking Back EP, a collection of unreleased songs from the sessions of her latest album, Engine of Hell. It's out March 25 via Sargent House. Listen to the new track 'Pump Organ Song' and find the EP's cover artwork and tracklist below.
Orpheus Looking Back opens with 'Gilded Cage', a song Rundle wrote in Berlin several years ago that was "an outlier and couldn't make the cut but deserved to live beyond the live show somehow."
Of the second track, 'Pump Organ Song', which was written spontaneously in the studio, Rundle said: "In the year that has come since recording the song, I feel more and more connected to this love song. It is still speaking to me about the process of parting ways and how romantic arrangements change and relationships close."
The final track, 'St. Non', was written in Wales after Rundle visited the eponymous well, chapel and spring at Saint David in Pembrokeshire.
Engine of Hell was released in November 2021 and landed on our list of the best albums of the year.
Orpheus Looking Back EP Cover Artwork: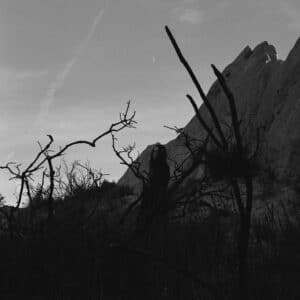 Orpheus Looking Back EP Tracklist:
1. Gilded Cage
2. Pump Organ Song
3. St. Non