Quelle Chris has announced a new album, Deathfame, with the single 'Alive Ain't Always Living'. The Detroit rapper's latest comes out May 13 via Mello Music Group. Listen to 'Alive Ain't Always Living' below.
Deathfame was produced by Quelle Chris alongside Chris Keys and Knxwledge and includes guest appearances from the likes of Navy Blue and Pink Siifu. Along with the album news, Chris has announced a string of UK and European shows starting in May; find those dates below, too.
Quelle Chris' last album was 2020's Innocent Country 2, a collaboration with Chris Keys. He and Keys also composed the soundtrack for Judas and The Black Messiah with director Shaka King.
Deathfame Cover Artwork: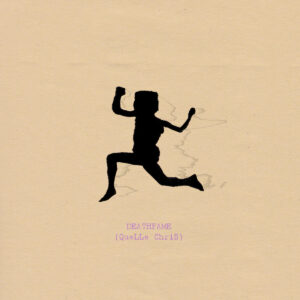 Deathfame Tracklist:
1. TEYC
2. Alive Ain't Always Living
3. King In Black
4. PS1 (Pontiac Sunfire 1)
5. Feed The Heads
6. So Tired You Can't Stop Dreaming [feat. Navy Blue]
7. Die Happy Knowing They'll Care
8. DEATHFAM
9. The Agency Of The Future
10. Help I'm Dead
11. How Could You Love Something Like Me
12. Cui Proudest [feat. Denmark Vessey & J Jig Cicero]
13. The Sky Is Blue Because The Sunset Is Red [feat. Pink Siifu & Moruf]
Excuse My Back [feat. Cavalier]
Quelle Chris 2022 UK/EU Tour Dates:
May 12 – Antwerp – Het Bos
May 13 – Copenhagen – Forbraedingen
May 14 – Utrecht – Ekko
May 15 – London – Café Oto
May 16 – London – Café Oto
May 18 – Newcastle – The Cluny 2
May 19 – Glasgow – Broadcast
May 20 – Edinburgh – Voodoo Rooms
May 22 – Leeds – Belgrave
May 23 – Nottingham – Bodega
May 24 – Liverpool – Kitchen Street
May 25 – Birmingham – Rainbow
May 26 – Southampton – The Rainbow House
May 27 – Bristol – Dareshack
May 28 – Hebdon – Zwolle
May 29 – TBC
May 30 – TBC
Jun 1- TBC
Jun 2 – Bordeux – TBA
Jun 3 – Lyon – Periscope