Sean Nicholas Savage has announced a new album, Shine, which was recorded and produced by Mac DeMarco. It arrives on July 22 via Arbutus. Today, Savage has previewed the LP with video for its title track. Check it out below, along with the album's tracklist and cover art (shot by DeMarco).
"It's about the glimmering eye of a seagull eating trash, or a cat on the fire escape, from another being, in another world, that glimmer of hope, the glimmer of life," Savage said of the single in a statement.
Shine marks Savage's 15th studio album, following 2020's Life is Crazy. "With Life is Crazy, I was delving into the overwhelming emotional experience of life and with Shine, I just wanted to dive in and be more healing," Savage commented.
Shine Cover Artwork: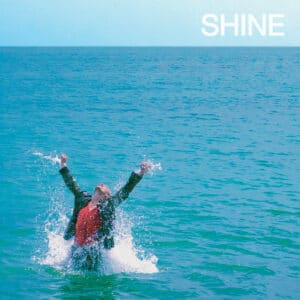 Shine Tracklist:
1. Feel Like a Child
2. Streets of Rage
3. Shine
4. Ain't What It Used to Be
5. Comet
6. Your Secret World
7. Poetry's My Only Chance
8. Between the Eyes
9. Harmony