Stella Donnelly has announced her new album, Flood, with a video for the new single 'Lungs'. The follow-up to her 2019 debut Beware of the Dogs is set to arrive on August 26 via Secretly Canadian. In a statement, Donnelly described 'Lungs' as an "attempt to tell a story of classism and city limits suburbia through the honesty of a child." Check it out below.
Donnelly co-produced Flood alongside Anna Laverty and Methyl Ethyl's Jake Webb, with whom she recently collaborated on the track 'Proof'. According to a press release, working with Webb allowed Donnelly to discover a "forward-leaning sound," while Laverty's "ability to 'capture the piano' and discern the 'perfect take' allowed the songwriter to take risks." The album was recorded at RADA, Tunafish and Fremantle Recording Studios in Western Australia, with additional recordings at The Waffle Pad in Castlemaine, Victoria.
"Like the last record, Flood is another compilation of diary entries and fictional stories that allow me to expand on moments between humans," Donnelly said.
Flood Cover Artwork: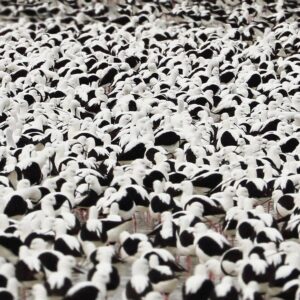 Flood Tracklist:
1. Lungs
2. How Was Your Day
3. Restricted Account
4. Underwater
5. Medals
6. Move Me
7. Flood
8. This Week
9. Oh My My My
10. Morning Silence
11. Cold