Unloved have announced a new double LP: The Pink Album will be released on September 2 via Heavenly Recordings. The 22-track album features collaborations with Jarvis Cocker, Étienne Daho, Raven Violet, and Jon Spencer. First single 'Mother's been a bad girl' comes with a music video by Julian House. Check it out below.
"In my head, 'Mother's been a bad girl' is a tale of duality, searching for authenticity," lead singer Jade Vincent explained in a statement. "It slips effortlessly from the point of view of those watching — surmising, to those judging — cheekily chanting, "Mother's been a bad girl"! over and over, all sass, steeped in tradition, and ending in the final words of the dignified matriarch, regaining her composure, Are you truly certain you can handle me?"
Unloved's last album was 2019's Heartbreak.
The Pink Album Cover Artwork: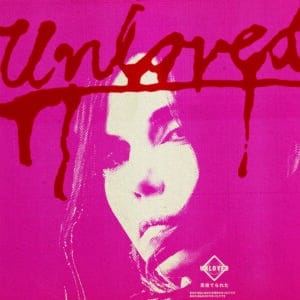 The Pink Album Tracklist:
1. Rainbrose
2. Waiting for tomorrow
3. Now
4. Girl can't help it
5. I don't like you anymore
6. Foolin'
7. Mother's been a bad girl
8. Boowaah
9. Lucky
10. WTC
11. Sorry, Baby
12. Number in my phone
13. Call me when you have a clue
14. No Substance
15. Love Experiment
16. Turn of the screw
17. To the day I die
18. Walk on, Yeah
19. Accountable
20. There's no way
21. Ever
22. Thinkin' about her