Courtney Marie Andrews has announced her next album: Loose Future comes out on October 7 via Fat Possum. Today's announcement comes with the release of the lead single 'Satellite', alongside an accompanying video. Check it out below.
"I've written a lot of love songs, but there's always a tinge of heartbreak," Andrews explained in a press release. "But 'Satellite' is a love song without caveats. I wanted to look forward, and fall in love with the mystery of someone. Let love in, without questioning or instigating how it might hurt me. Sonically, I wanted to go to space. This kind of love isn't earthbound."
Andrews recorded and co-produced the follow-up to 2020's Old Flowers with Sam Evian at his Flying Cloud Recordings studio in the Catskill Mountains. The LP features additional contributions from Grizzly Bear's Chris Bear on drums and Josh Kaufman of Bonnie Light Horseman on various instruments.
Loose Future Cover Artwork: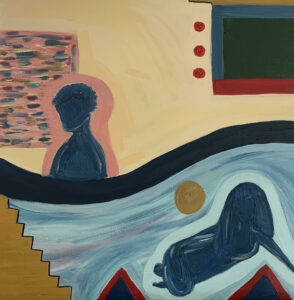 Loose Future Tracklist:
1. Loose Future
2. Older Now
3. On The Line
4. Satellite
5. These Are The Good Old Days
6. Thinkin' On You
7. You Do What You Want
8. Let Her Go
9. Change My Mind
10. Me & Jerry