Jockstrap – the London-based duo of Georgia Ellery and Taylor Skye – have announced their debut album. It's called I Love You Jennifer B, and it arrives September 9 via Rough Trade Records. Lead single 'Glasgow' is out today, alongside an accompanying video directed and edited by the band themselves. Check it out below.
"I Love You Jennifer B is a collection of Jockstrap tracks that have been 3 years in the making," the duo explained in a press release. "Everything on it is pretty singular sounding so we hope there is a track on there for everyone and something that speaks to you and says 'I'm a banger.'"
Of the new single, Skye added: "'Glasgow' is our coming of age, moving forward, long-distance, travelling, beautiful bosk, wonderful thicket song." Ellery commented: "Glasgow is a great city, perhaps my favourite in the UK. Only downside is that it's so damn cold all the time."
I Love You Jennifer B will include the previously shared songs 'Concrete Over Water' and '50/50′.
I Love You Jennifer B Cover Artwork: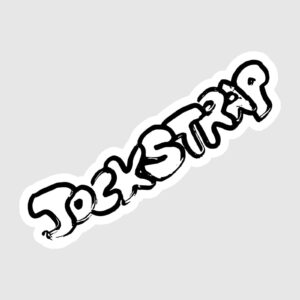 I Love You Jennifer B Tracklist:
1. Neon
2. Jennifer B
3. Greatest Hits
4. What's It All About?
5. Concrete Over Water
6. Angst
7. Debra
8. Glasgow
9. Lancaster Court
10. 50/50 (Extended)