Wyldest, the moniker of singer-songwriter Zoe Mead, has announced a new album titled Feed The Flowers Nightmares. The follow-up to 2021's Monthly Friend comes out September 9 via Hand In Hive. To accompany the announcement, Wyldest has shared the album's lead single, 'Abilene', which you can check out below.
Speaking about the new track, Mead explained in a statement:
Abilene is about someone I love and miss dearly. We spent a lot of time together within the space of a few years and it's always tough accepting that a time is over. Sharing creative goals with people can create particularly intense relationships. Performing music for example, you get to know people in such an intimate way – touring and having amazing/challenging times together.
This particular friend needed to move back to her home country and it just wasn't feasible to make music together anymore, l felt a little exposed, like a cushion that had been propping me up for 3 years had been pulled out from behind me.
Following the release of Monthly Friend, Mead began collaborating with Dama Scout's Luciano Rossi in an attempt to find a way out of writer's block, and the pair bonded over shared influences including Jon Brion, Mica Levi, Johnny Greenwood, and the video game Doom. The new LP features the previously shared track 'The Best Is Yet To Come'.
Check out our Artist Spotlight interview with Wyldest.
Feed The Flowers Nightmares Cover Artwork: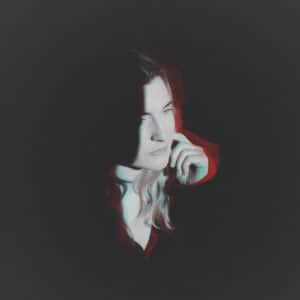 Feed The Flowers Nightmares Tracklist:
1. Everytime You'll Be Mine
2. The Best Is Yet To Come
3. Abilene
4. Hungry For You To Know
5. Tin Foil Girl
6. Feed The Flowers Nightmares
7. Winter Limbs
8. Lucid Lately
9. Easier To Believe
10. Uncle A
11. Inky Road