Atlanta-raised, Brooklyn-based musician Blake Fusilier has announced a new EP, Treason, sharing the new single 'No Words' along with the news. Check it out below.
"I finally decide to let go of the thought that I'm not the main character in my own story," Fusilier explained in a statement about the track. "The video is based on contact improvisation conceptualized by movement artist, J Bouey. It's about systems of support both internal and external and how it feels when those systems become unbalanced."
Treason EP is set to arrive on August 12.
Treason EP Cover Artwork: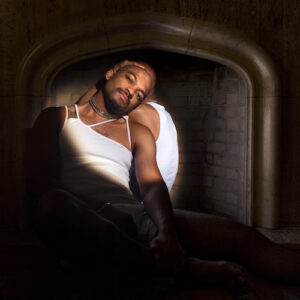 Treason EP Tracklist:
1. Peace
2. No Words
3. Lost
4. Eversafe
5. 1000 Words
6. KTA