The recent premiere of Baz Luhrmann's Elvis biopic marks another addition to the recent onslaught of films and series based on true stories, especially about musicians. Pistol, the FX miniseries about English punk rock band the Sex Pistols, is another new release in this genre, joining the likes of Netflix's Selena, Ma Rainey's Black Bottom, and recent films Judy, Rocketman, Respect, and Bohemian Rhapsody. Most of these biopics follow a very similar, almost formulaic structure, which can get tedious when so many similar projects are premiering in quick succession. Based on the careers of real musicians, these stories can only take so many liberties before straying too far from the truth.
The coveted lifestyles that musicians appear to lead have long been a point of interest in the film and TV industry. Their struggles before they rise to fame form the perfect framework around which to build a hero's journey and inspire an audience, and the plethora of musical numbers these stories allow makes for an entertaining viewing experience. However, sometimes, true stories don't quite work in a dramatic format, and some viewers prefer original, untold stories. Here are eight great films that feel like biopics, but follow fictional performers.
Wild Rose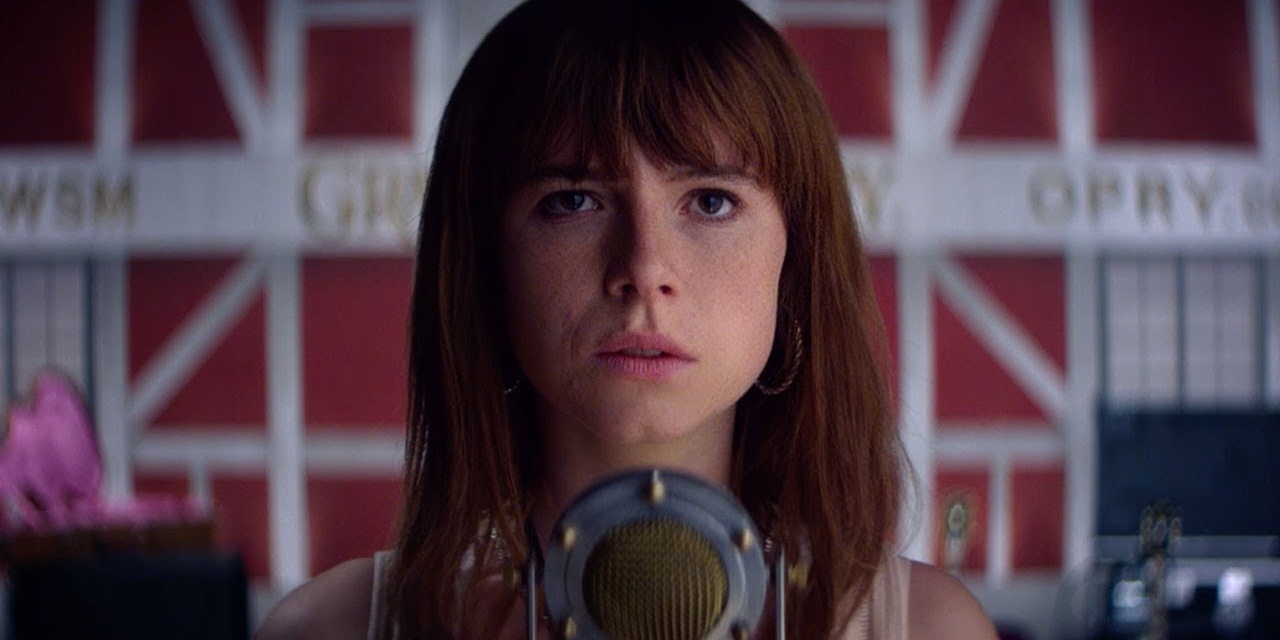 Jessie Buckley stars as Rose-Lynn Harlan, a single mother of two young children who has just served a year in prison for attempted drug smuggling. She dreams of making it big as a country singer and escaping Glasgow, which would mean leaving her children in the care of her mother (Julie Walters). Encouraged by her mother, Rose-Lynn accepts a job as a cleaner for the wealthy Susannah (Sophie Okonedo). Rose-Lynn sees an opportunity to take advantage of Susannah's connections and influence. Many people, including Rose-Lynn's family, are usually surprised by her lack of manners, boundaries, and filters – but not Susannah. Though she's quick to set the boundaries between them, she extends her support when her children overhear Rose-Lynn's singing. At home, Rose-Lynn is torn between forming a stable relationship with her children and leaving her mother to raise them while she pursues her music career.
Though grounded by real-world issues, particularly those of the lower class, the film and the journey of its protagonist follows a similar structure to a biopic, tracking the highs and lows of Rose-Lynn's musical experiences and how they shape her as a person. Wild Rose is a little more complex than many true story films because of the obstacles in Rose-Lynn's way. The musical numbers and Rose-Lynn's rough-around-the-edges personality make this a memorable and exciting watch.
Almost Famous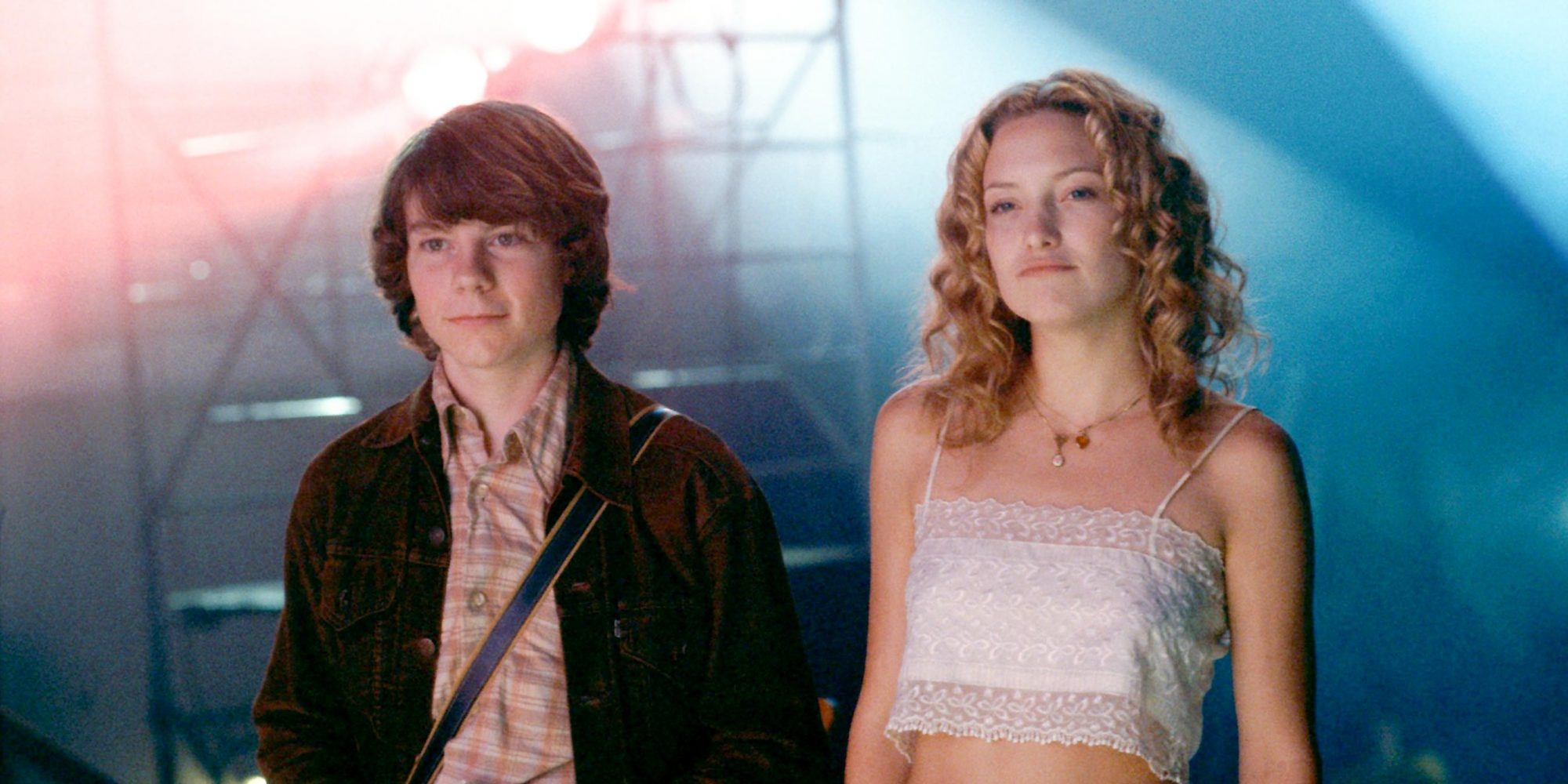 Almost Famous follows aspiring music journalist William Miller (Patrick Fugit) as he joins the fictional band Stillwater (not to be confused with the real rock band also active in the 70s) on their Almost Famous tour. Based on the experiences of the film's writer-director Cameron Crowe, the story tracks William's attempts to write a piece about Stillwater for Rolling Stone. However, Russell (Billy Crudup), the band's lead guitarist, always brushes off William's interview-y questions. Both William and Russell are interested in Penny Lane (Kate Hudson), the alias of Stillwater's most dedicated "Band Aid". Penny and her friends refuse to be called groupies, insisting that they're interested in rock rather than in the musicians themselves. Neither Penny nor the band members take William very seriously at first; he's only fifteen and is usually shy and reserved.
Over the course of the film, he becomes more entrenched in the world of rock music and drifts away from his protective mother (Frances McDormand), following in the footsteps of his older sister Anita (Zooey Deschanel). William's adventures on tour make for an exciting, dynamic film, with a plethora of interesting characters and an engaging soundtrack to match the story.
Inside Llewyn Davis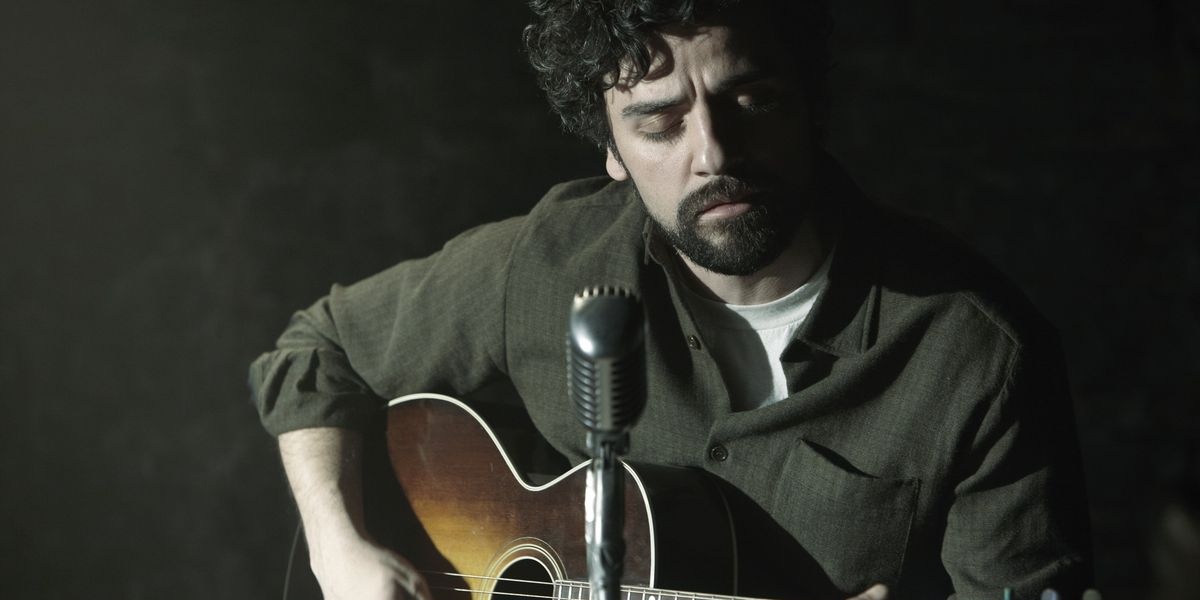 From Ethan and Joel Cohen comes this quiet, soulful film about an aspiring folk singer in 1960s New York City. Llewyn (Oscar Isaac) struggles to make ends meet after leaving his job as a merchant marine. He plays small gigs and even has an album, but his music doesn't meet the commercial needs of the industry. The film's visual palette reflects Llewyn's state of mind – much of the scenes are dark, cold, and dominated by tones of brown or white. It seems like everything for him is an uphill struggle, from surviving to finding his place in the world of music. Yet whenever an opportunity does come his way, he doesn't always use it to his advantage. The title is aptly chosen; by the end of the film, it really does feel like the viewer has seen inside Llewyn Davis's mind, but not necessarily in a manner that offers a clean resolution.
A Star is Born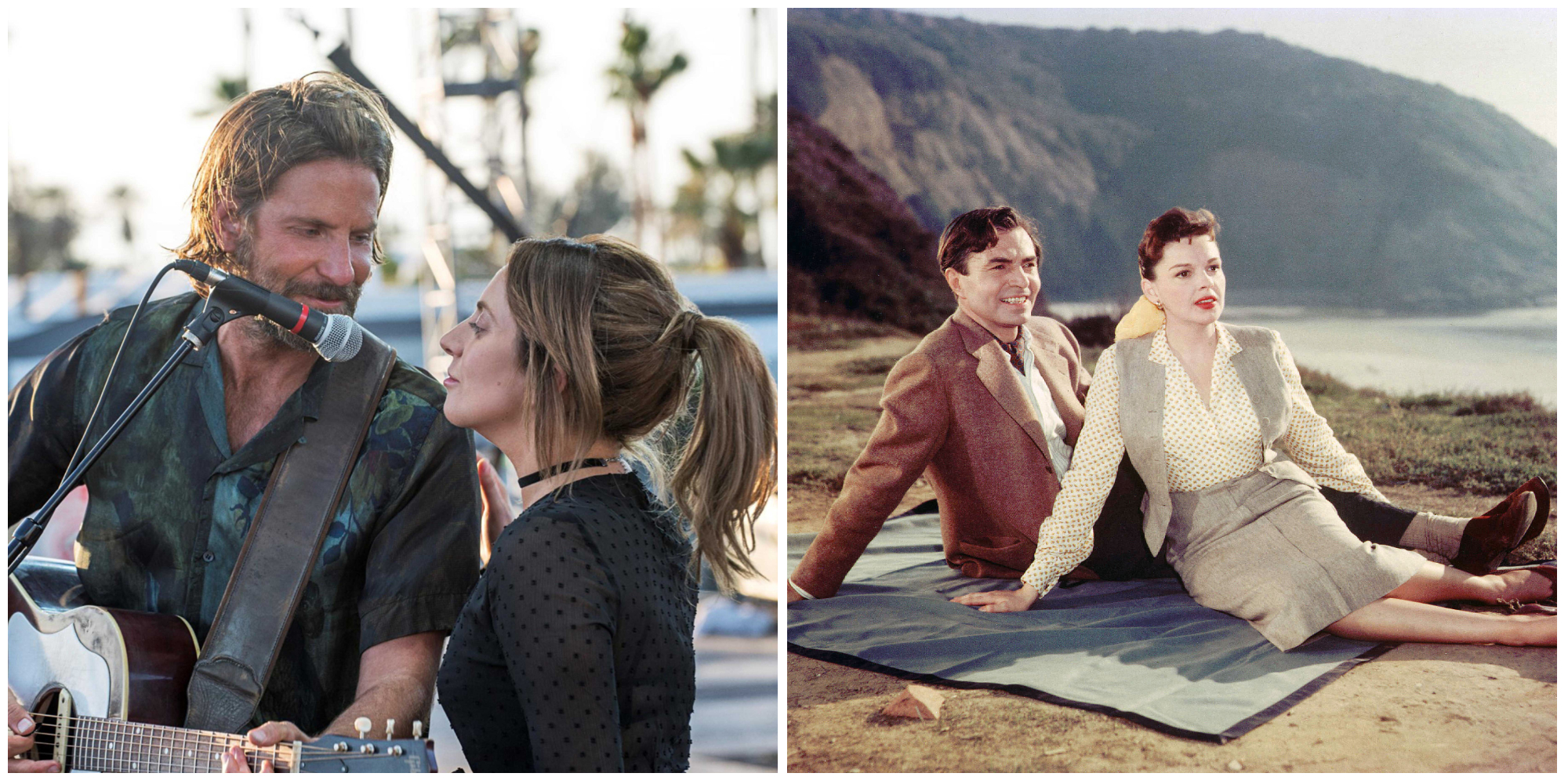 The story of an artist's rise to prominence has captivated audiences for decades; A Star is Born has withstood the test of time, prompting three remakes since the original film premiered in 1937. In 1954, the original screenplay was adapted as a musical drama, and since then, all iterations of the story have focused on the musical career of its main character, who is discovered by an established star on his decline. In all three versions, the protagonist is romantically involved with the fading celebrity, who drinks heavily, and feels weighed down by him. Media attention is a key part of the story, and the 2018 adaptation helps viewers understand how this affects the stars' mental health.
Each adaptation offers a unique viewing experience and brings something new to the table, though the hero's journey remains largely the same. The story feels very much like a biopic, and with the timely updates each new remake adopts, audiences will feel like it's telling a true story about an artist of their generation.
Sound of Metal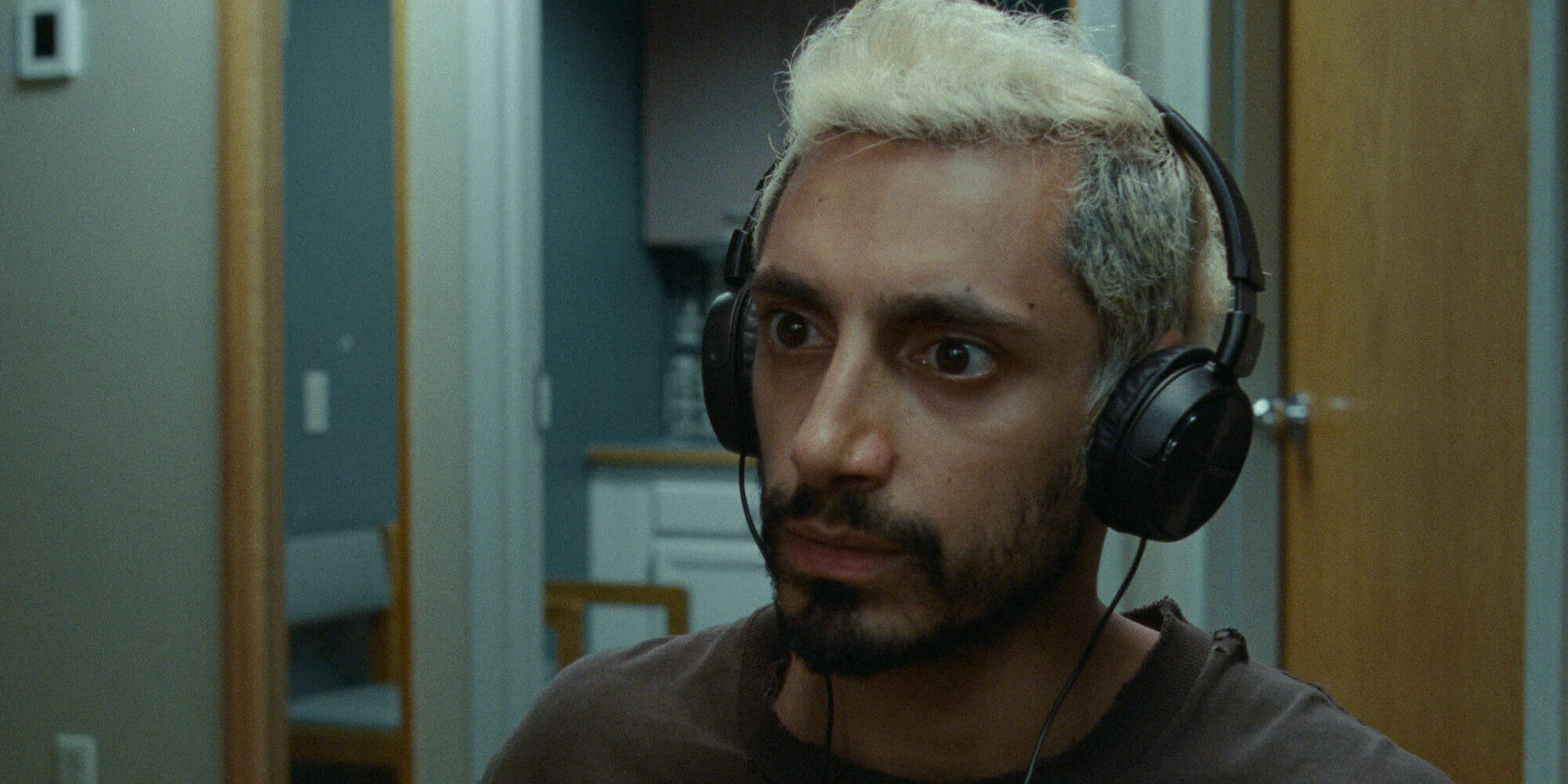 Sound of Metal is an Oscar-nominated film directed and co-written by Darius Marder and starring Riz Ahmed. He portrays Ruben, a heavy metal drummer who unexpectedly loses his hearing. This event changes his life and derails his career as a musician. As he prepares to face a life without sound, his partner and fellow band member Lou (Olivia Cooke) tries to support him by sending him to a shelter for Deaf recovering addicts. Ruben's history of alcohol and substance abuse worries her greatly, especially when he resists the changes being thrust upon him.
If the characters feel like they're based on real people, that's because they were inspired by a musical duo named Jucifer. Much of the plot is fictionalized, but many viewers connected with the film's themes when the movie premiered in 2019. Though Sound of Metal is based around something of a high concept, the story never strays from the experiences of its main character as he learns to navigate a new world.
Sing Street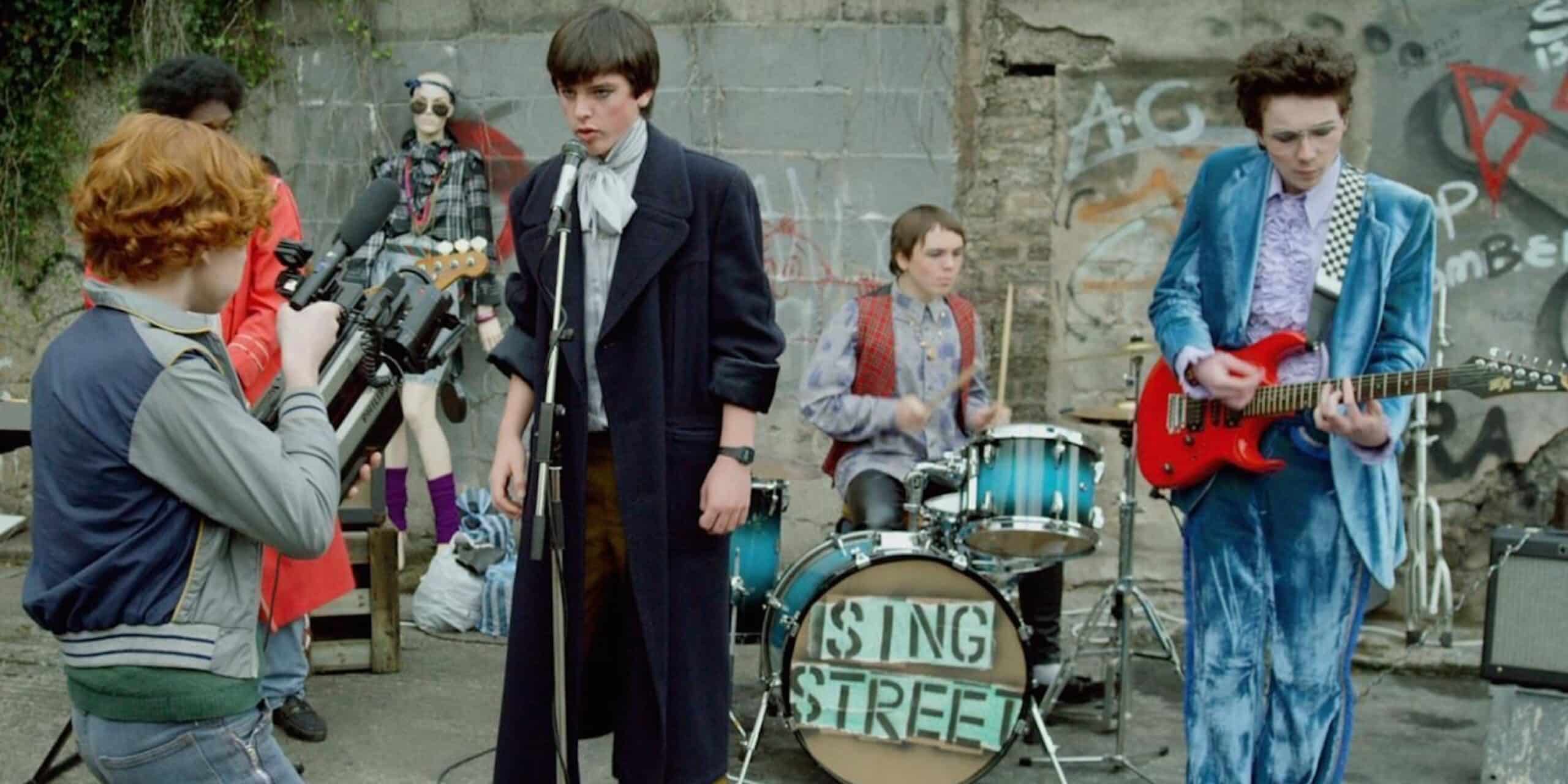 Sing Street is a 2016 musical comedy set in 80s Dublin, Ireland. The film follows a ragtag group of "uncool" high schoolers who come together to form a wannabe punk rock band. The group is led by Conor (Ferdia Walsh-Peelo), who invented the band on a whim to impress a young model named Raphina (Lucy Boynton). She agrees to star in their music videos and ends up contributing a lot to the band's vision, strategy, and local success. Meanwhile, at home, Conor's family is dealing with serious financial hardships, and his parents are going through a rough patch in their marriage.
Though Sing Street is a grounded, small-scale story, the themes and ideas reach far beyond its contained plot. The characters are thoroughly fleshed-out, and their relationships make for some memorable and comedic entertainment. The overarching storyline following Conor's band resembles the structure of a musical biopic, which makes Sing Street a must-watch for fans of the genre.
La La Land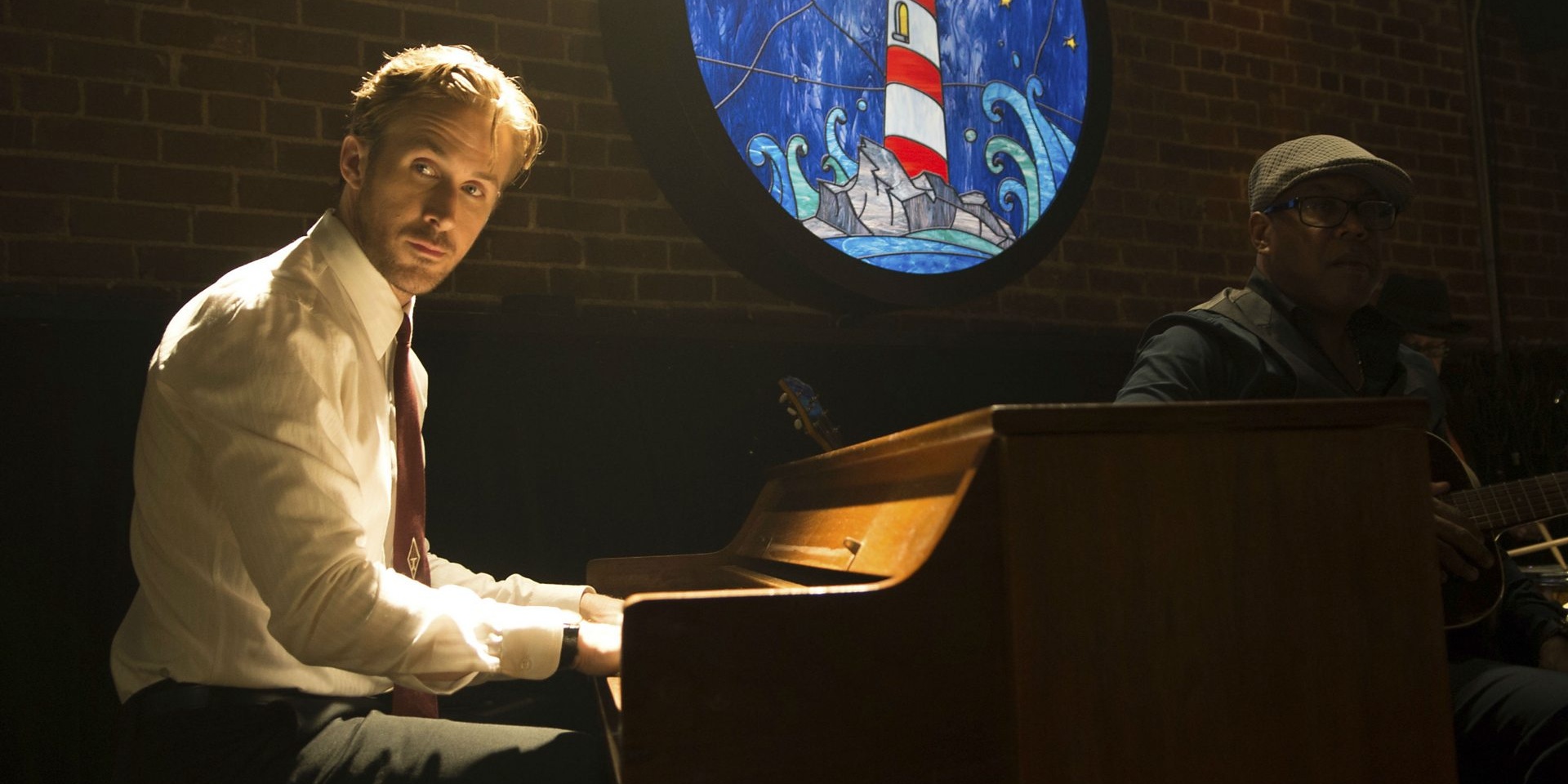 Damien Chazelle's La La Land is an LA-set musical romance. Unlike most of the other films on this list, it feels more like fiction than something inspired by true events. This is largely because of its whimsical setting, the characters' wild dreams, and the romanticized presentation of showbiz. The film begins when Mia (Emma Stone) and Sebastian (Ryan Gosling) meet by chance, not realizing that they've already crossed paths before. It isn't love at first sight, but once they decide to pursue their feelings, their romance is the focus of many sweeping musical numbers. However, their relationship isn't without its challenges.
Mia is an aspiring actress while Sebastian is a jazz musician who dreams of being able to perform freely. The pair struggle to find a middle ground between their careers, which often take them away from one another. There rarely seems to be a moment when they're both succeeding in harmony, or when they are able to support each other altruistically. The LA setting is a key factor in their romance. For Mia, it's a land of opportunity, but Sebastian feels increasingly constrained by and unwanted in Hollywood.
Once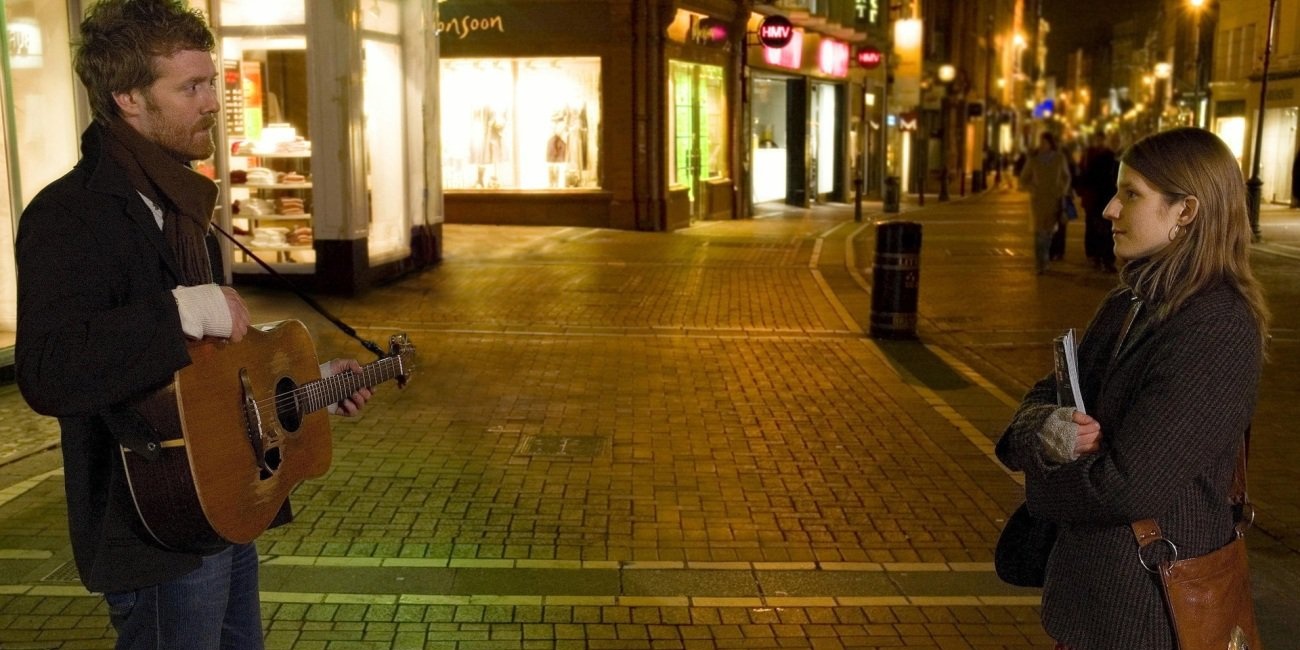 Another Dublin-set movie, Once follows a pair of nameless characters who meet by chance on the street. The man, "Guy", is busking for an unappreciative crowd when "Girl" comes along and watches his passionate performance. She reveals that she's also a musician, and the pair decide to team up to record a demo. As they write and produce the music, slivers of their pasts are revealed; Guy is still hung up about a former girlfriend, and Girl has a young daughter whose father is in the Czech Republic.
Once is as much a film about relationships and their ambiguities as it is about music. The characters often use music as a tool to explore their past trauma, but it's the vulnerability of this experience that brings the two of them closer together. Their original songs are available to listen to in real life.