Carla dal Forno has announced her next album, Come Around, which will be out on November 4 via her own Kallista Records imprint. Today's announcement comes with the release of the record's title track, alongside a video edited by Ludovic Sauvage. Check it out and find the album cover and tracklist below.
"'Come Around' was inspired by a guy I used to play in a band with. I really admired the way he played guitar," dal Forno explained in a statement. "He had this laid back strum that was effortless and cool. I was mucking around at home one day trying to imitate the way he played and I wrote 'Come Around.'" Further adding: "I wrote the song during a carefree springtime and I loved working on it while recording this album. There's a lightness and openness to it, which I feel quite liberated by. It reminds me of a life I once had with very few responsibilities."
Carla Dal Forno's last album was 2019's Look Up Sharp.
Come Around Cover Artwork: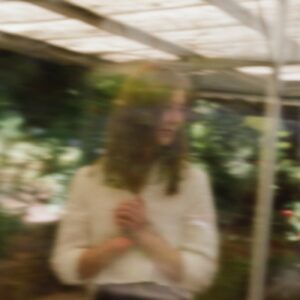 Come Around Tracklist:
1. Side By Side
2. Come Around
3. The Garden of Earthly Delights
4. Stay Awake
5. Autumn
6. Mind Your On
7. Slumber [feat. Thomas Bush]
8. Deep Sleep
9. Caution