LA-based, Iranian-American producer Maral has announced a new album titled Ground Groove, which is due out October 18 via Leaving Records. To mark the announcement, Maral has shared the lead single 'Feedback Jam', alongside a video directed by Brenna Murphy, who also designed the album artwork. Check it out below.
The making of the 'Feedback Jam' video, Murphy explained in a press release, involved "working with simple geometries, atomizing them and composing recipes for flowing surfaces. The forms reflect structures I picked up in Maral's sound – hinges, doorways, moving walls."
Ground Groove will follow Maral's 2020 record Push and 2019's Mahur Club. Last year, she collaborated with Animal Collective's Panda Bear on the track 'On Your Way'.
Ground Groove Cover Artwork: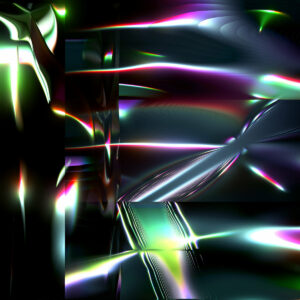 Ground Groove Tracklist:
1. Feedback Jam
2. Heart Shimmer
3. Avaz-e-Del
4. Hold My Hand, Go For a Walk
5. That's Okay, Ruin it
6. Shy Night [feat. Brenna Murphy]
7. Come Around
8. Behind the Rock and Into the Tunnel
9. Mari's Groove
10. A Walk and A Talk
11. Glimmer's Kiss