The Menzingers have announced a reissue of their landmark album On the Impossible Past to celebrate its 10th anniversary. Set for release on November 4 via Epitaph, the new edition will include an eight-track EP featuring acoustic demos from the album titled On the Possible Past. Listen to the new version of 'Burn' below.
"This record changed our lives forever," guitarist and vocalist Tom May remarked in a press release. "The last ten years have been a whirlwind of vans and airplanes, loud stages, late nights, love, dear friends, and once in a lifetime experiences. On the Impossible Past was the ticket. It was a rocket that took the four of us from our small smoke-filled basement in South Philly to stages in cities all over the world."
The Menzingers' last studio album, Hello Exile, arrived in 2019.
On the Possible Past Cover Artwork: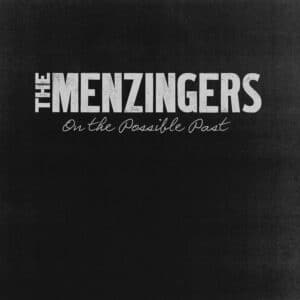 On the Possible Past Tracklist:
1. Good Things (demo)
2. Burn (demo)
3. Ava (demo)
4. Sun Hotel #2 (demo)
5. Sculptors and Vandals (demo)
6. Casey (demo)
7. I Can't Seem To Tell (demo)
8. Freedom Bridge (demo)