Complete Mountain Almanac – the collaborative project of Norwegian musician Rebekka Karijord and poet, dancer, and multimedia artist Jessica Dessner – have announced their self-titled debut album. It comes out January 27 via Bella Union. Today, Complete Mountain Almanac have shared its lead single, 'May', alongside a video directed by Olof Grind. Watch and listen below.
Complete Mountain Almanac features contributions from Jessica's twin brothers, Aaron and Bryce Dessner of the National. The original concept for the project was to write an album about climate change in 12 suites that would represent the 12 months of the year. After Karijord reached out to Jessica Dessner to craft the visual component of the album, Jessica was diagnosed with breast cancer, which inspired a poetry collection titled Complete Mountain Almanac that ended up serving as the lyrical matter for the project.
Karijord and the Dessners convened in Paris' St. Germain studios to work on fleshing out Karijord's demos. Karijord then added minimal textures including horns and synthesizers, while Bryce Dessner composed string arrangements for six songs that were performed by the Malmö Symphony Orchestra.
Complete Mountain Almanac Cover Artwork: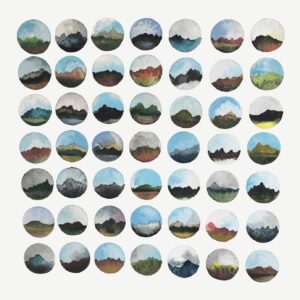 Complete Mountain Almanac Tracklist:
1. January
2. February
3. March
4. April
5. May
6. June
7. July
8. August
9. September
10. October
11. November
12. December