EPs tend to be short and sweet, but some of this year's best were just as ambitious and challenging as any full-length. A few on this list are even longer than some of the LPs that made our year-end albums list, from indie rock that relentlessly aims skyward to contemplative ambient experiments. Some are solitary and intimate affairs, others uniquely collaborative. There are, of course, EPs that may not stretch the limits of the format but still manage to leave a strong impression, and though many shorter releases often fall through the tracks, we believe these are definitely worth your time. Here are the 25 best EPs of 2022.
---
25. Kathleen Frances, Through the Blue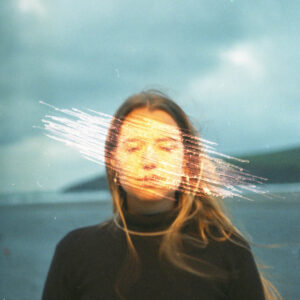 While Kathleen Frances' music often zeroes in on themes of uncertainty and existential dread, she grounds her piano-based arrangements in moments of introspection and pure emotion, inviting you to sink into them. "As we lie in the park/ It's my favourite in the dark/ Counting starts to feel how small we really are," the Bristol artist sings on the gently enveloping 'Shout Love', an early single from her mesmerizing debut EP.  On Through the Blue, which was made in collaboration with co-producer Ben Baptie (Moses Sumney, Little Simz, Cleo), her evocative melodies and stirring vocals are mostly foregrounded by spare, intimate production, although the electronic flourishes on the percussive closer 'Baby Blue' hint at how her sound may evolve in the future.
Read our Artist Spotlight interview with Kathleen Frances.
---
24. Blood Orange, Four Songs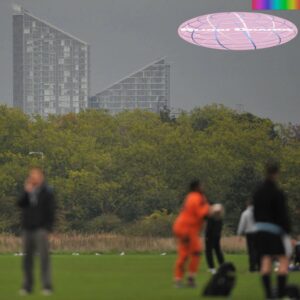 Though Dev Hynes has kept busy over the past few years, particularly with his soundtrack work, Four Songs marks his first solo project under the Blood Orange moniker since 2019's Angel's Pulse. It's not the radical reinvention you might expect from an artist with such a strong penchant for experimentation, but rather a hazy, understated, and, as the title suggests, straightforward set of tracks. Its vague lyricism, reverb-soaked vocals, and softly hypnotic arrangements seep their way in even if you can't quite wrap your head around them, evoking a sort of reclusive headspace that makes fantasy possible. The EP really comes alive on the final track, 'Relax and Run', in which Hynes is joined by Erika de Casier and Eva Tolkin to fight off inertia by dreaming, if only for a moment, of a different kind of escape.
---
23. Braxe + Falcon, Step by Step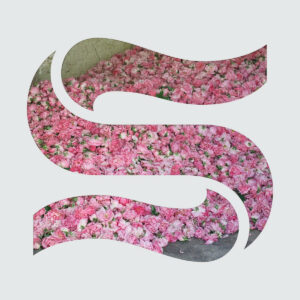 Step by Step is home to one of the best pop songs of the year, which should be enough reason to check out the first-ever collaboration from cousins Alain and Stéphane Quême, aka French house pioneers Alan Braxe and DJ Falcon. Nothing ever really matches the pure magic of its title track, featuring an indelible vocal performance from Animal Collective's Panda Bear, but that's exactly what makes it a perfect opener. With decades of experience under their belt, the duo spends the rest of the EP finding wondrous and playful ways of extending that euphoria, keeping things simple while projecting an effortlessly luxuriant glow. The joy of discovery, it turns out, is the real pleasure.
---
22. Sis, Gnani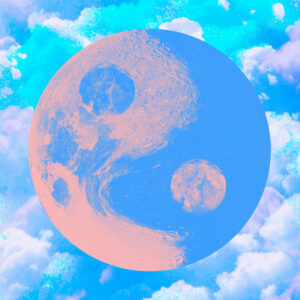 After intricately weaving a wide range of influences on the first two Sis records, 2018's Euphorbia and 2019's Gas Station Roses, Jenny Gillespie Mason returned with a new EP called Gnani at the very beginning of 2022. Unlike previous, more collaborative releases, the six-song effort was mostly recorded at Mason's home studio using an array of vintage instruments, and her sound has become more intimate and playful while remaining just as enchanting and immersive. Each track is its own ethereal journey brimming with strange, dreamlike detail, but their healing effect is palpable. "Came on this trip to find life/ And the way to find life/ Is to know it stops midair," she sings on 'Wooie', yet the song keeps going for just as long before, naturally, it dissolves.
Read our Artist Spotlight interview with Sis.
---
21. Worm, Bluenothing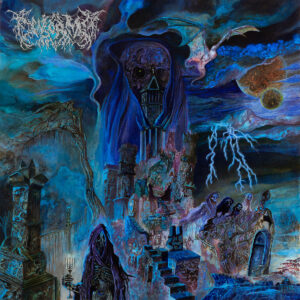 For a blackened doom EP (or mini-album, if you prefer) comprising four tracks, Bluenothing is a relatively slow-burning affair – the opening title track, a clear standout, trudges along eleven and a half minutes. Yet Worm have a way of breathing life into every minute through additional flourishes and dynamic shifts, and having mastered the rare balance of black and doom metal on previous releases, they toy with a more symphonic sound on their latest. Dispersed through the lush, nocturnal atmosphere are elements that might be familiar to fans, yet keenly delivered to disquieting effect: vicious guitar solos (traded between members Wroth Septentrion and Nihilistic Manifesto), ominous synths, ghastly growls. The first two tracks, lifted from the sessions behind 2021's breakthrough Foreverglade, powerfully contrast the ones on side B, bringing this era of the band to a darkly foreboding, typically enigmatic conclusion.
---
20. Daniela Lalita, Trececerotres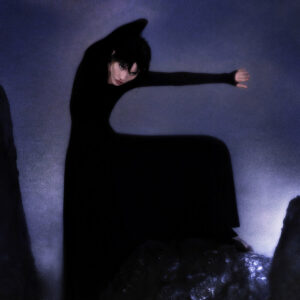 Daniela Lalita's unbound eclecticism is the driving force on Trececerotres, the mystical debut EP from the Peruvian model, visual artist, and musician. Grounding her sonic experimentation with a distinct pop sensibility, the 5-track offering has traces of early Björk, Rosalía, and Arca creeping into her unique production style, which melds the ancestral and the modern, the abstract and brutally raw. Lalita's first job was doing different voices for TV commercials as a child, and though the bewitching soundscapes she strings together on Trececerotres would stand out on their own, her elastic vocals enfold the songs into unexpected emotional realms, particularly on 'Pisoteo', the guttural and transfixing closing track dedicated to her grandmother who survived cancer.
---
19. Ganser, Nothing You Do Matters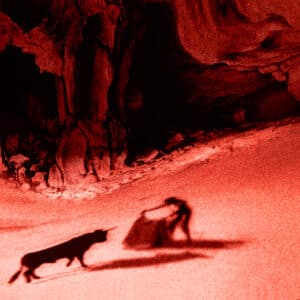 It takes very little time for Ganser's latest EP to disarm the listener: "Yeah, the world is big/ And nothing you do matters/ You shake when you're nervous/ But you should be flattered," Nadia Garofalo sings on the opening track 'People Watching', her delivery neither apathetic nor totally sneering, perhaps even wickedly playful. The Chicago band tackle big questions on a short EP comprising two original tracks (plus a remix from the EP's producer, Angus Andrew of Liars), but what's more unnerving is the way their music engenders a very real sense of drama: 'People Watching' puts us all on the same rotten stage, while the following 'What Me Worry?' finds Alicia Gaines questioning her own role in the performance. There's so much at play on these two songs alone that I never want to skip Andrew's infectious spin on 'People Watching', just to get another peek at the chaos unfolding.
---
18. Tomato Flower
,
Construction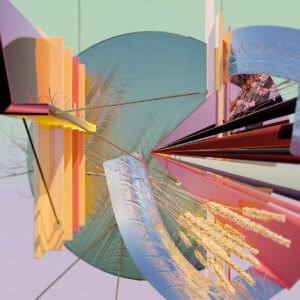 Blending free-flowing experimentation and pop hooks, Tomato Flower's first two EPs – February's Gold Arc and August's Construction – showcase a band that's not just versatile and playful in their approach to sound, but also rigorous and emotionally expressive when it comes to shaping it into something memorable. It's hard to separate the two collections, both of which are marked by the Baltimore group's joyously imaginative world-building, but Construction peels back some of the headiness of its predecessor to make way for more tuneful, direct melodies. Yet there's still something ambivalent about the fantasies they invoke on songs like 'Fancy', and it's that open-endedness that makes them so beguiling. 
Read our Artist Spotlight interview with Tomato Flower.
---
17. Malibu, Palaces of Pity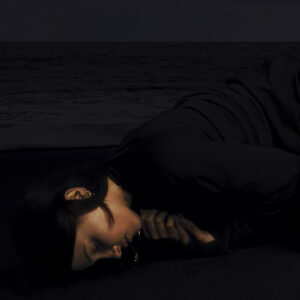 As delicately crafted as it is ethereal, Palaces of Pity elicits the sort of movement you might begin to trace by pairing verbs with the word "away": fall, wash, fade. The follow-up to Malibu's striking 2019 record One Life is the sort of project that compels the listener to keep sinking further rather than settling into its lush, quietly moving tapestry of synths and vocals, conjuring waves of feeling that can be both towering and disorienting. "i like the ocean and i make music sometimes," the French ambient producer writes in their Bandcamp bio, and their ability to make vast, expansive soundscapes using the subtlest of textures suggests those two interests are interconnected. Malibu treats music as a space to stare and dissolve into, and Palaces of Pity encourages submersion even if it can never erase the pain and longing that simmers deep within.
---
16. Jobber, Hell in a Cell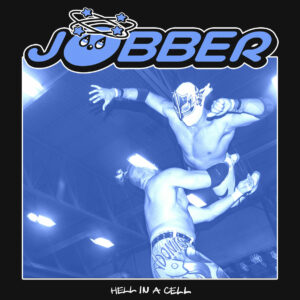 The name of the Brooklyn quartet Jobber, which refers to a wrestler whose purpose is to routinely lose matches to make the big names look good, is rich with metaphor. On their debut EP, the group – formed by Kate Meizner (The Glow, Maneka, Hellrazor) and Mike Falcone (Speedy Ortiz, Ovlov) – use pro wrestling as an allegory for abusive workplace culture while underscoring just how much of what we do serves to enhance the spectacle. The songs themselves are infectious and gnarly, driven by heavy riffs as much as they tangle themselves up in dissonance. On the surface, Hell in a Cell might sound like pretty familiar indie rock – but dig a little deeper and you'll find not just a compelling narrative but strong dynamics, with a grungy closing track that should get any Pablo Honey defenders amped up.
---
15. Blunt Chunks, Blunt Chunks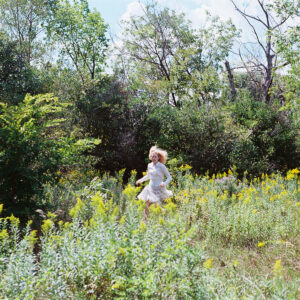 As early as on the opening track of her debut self-titled EP as Blunt Chunks, Caitlin Woefle-O'Brien's warm, countrified brand of indie folk sounds incredibly honed in. Yet for the rest of the project, which features members of The Weather Station, Broken Social Scene, Scott Hardware, Luna Li, and more, the Toronto-based singer-songwriter widens her palette as she gnaws at the frustration that comes with heartbreak, drifting into jazzier, dreamier terrain on 'Natural Actors' before delivering a full-on rocker with 'BWFW'. But it's in the poignant melodies and tender vulnerability of songs like 'Going Back' and 'Part of Me' that she seems most at home, evoking a love that's as stubborn as it is thrilling.
---
14. NewJeans, NewJeans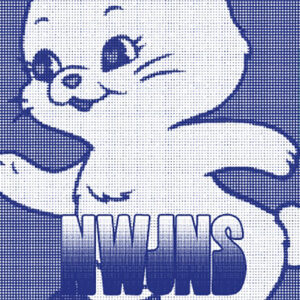 On their debut EP, NewJeans' nostalgic Y2K aesthetic and innovative take on K-pop come together in impressive fashion. Elaborate promotional tactics aside – the four-track release was backed by several music videos as well as a mobile app encouraging fans to interact with the five members of the girl group – their creative ambition shines through the songs themselves, which sound as sleek as they are playful and sugary. The quality remains consistent even as the tone shifts, ranging from elegantly smooth on the R&B-inflected 'Attention', feverish and uplifting on 'Hype Boy', effervescent on 'Cookie', and heartfelt on 'Hurt'. With a second EP titled OMG coming in just a few weeks, they'll be sure to keep the momentum going. 
---
13. Burial, Antidawn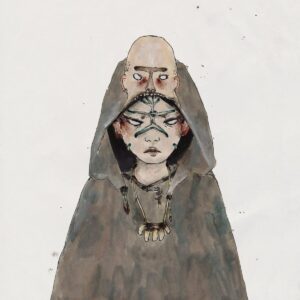 For a project clocking in at over 40 minutes, it might seem strange that Antidawn is categorized as an EP. But listen to how the tracks deviate from his signature sound and the classification starts to make sense: as immersive and textured as it is, the EP hews closer to liminal ambient than electronic music, too formless to evoke the sort of nocturnal scenes so vital to the enigmatic producer's previous output. But what's more revelatory isn't the way the Burial reorganizes his toolbox but the warmth that seeps into the compositions, a stark contrast to the cold, austere aesthetic he's become associated with. His use of vocal samples in particular conjures a romanticism, almost sentimentality, that's both hazy and comforting, eerie yet becalming. The release of Streetlands in October indicated Burial might be interested in occupying this lane for at least a little longer, but Antidawn sounds like it could stretch on forever.
---
12. Asian Glow & Weatherday, Weatherglow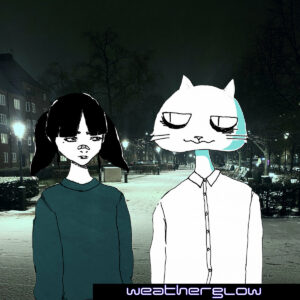 Sputnik, the Swedish musician who records as Weatherday, and Seoul artist Asian Glow join forces on this collaborative EP, which sits at the intersection of emo, shoegaze, and indietronica. If that last descriptor throws you off a bit, rest assured that Weatherglow is stacked with way more frenetic riffs than lo-fi bedroom moments, and they spiral off each other in exhilarating ways. Each song has multiple choruses that blend and explode in different directions, reaching soaring heights on songs like 'late time stroll' (not quite the mellow electronic interlude its lowercase title suggests). "Something's combusting messier than I remembered," they sing on closer 'Jet', but somehow it turns into a source of catharsis.
---
11. Silvana Estrada, Abrazo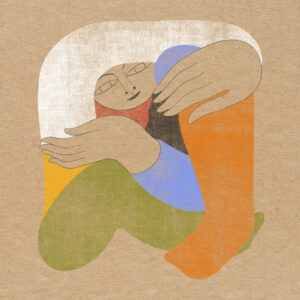 Silvana Estrada's Abrazo EP, which is composed of songs she recorded while making her stunning 2022 album Marchita, is serene and beautifully gentle. Resting on the delicate power of her voice, the Mexican singer-songwriter offers vibrant vignettes embraced with grace and gratitude, a lovely contrast to the isolation that haunts many of the songs that appear on the LP. Despite their sparse presentation, there is a fullness to each of the four tracks, and Estrada has a unique way of weaving her way around feelings both light and immense. When she performs over layers of strings and vocals on highlight 'Se Me Occure', it sounds like she's stretching her own body rather than trying to hide it. It makes for a gorgeous companion to Marchita that's also worth revisiting on its own.
---
10. Nyokabi Kariũki, peace places: kenyan memories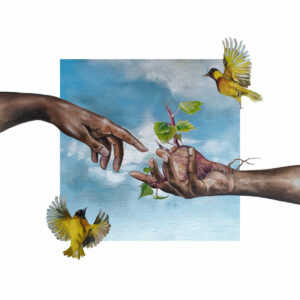 peace places: kenyan memories, the debut EP from Kenyan sound artist Nyokabi Kariũki, captures the sounds of people, things, and natural environments that have been important to her growing up, letting them guide the music as well as the sometimes conflicted feelings that it invokes. Helping transport the listener in that journey are field recordings, traditional African instruments such as mbira, kalimba, and gyil, and varied experimental textures. In this process of remembering, a "peace place" becomes less of a metaphor than a vivid representation of a memory; the way it can be both specific and abstract at the same time, and how, even as time goes on and it changes shape, something about it remains profoundly resonant.
---
9. Ela Minus & DJ Python, ♡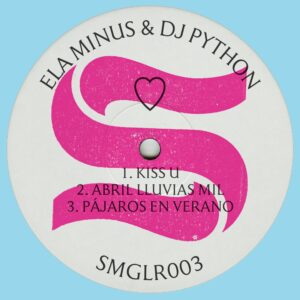 When New York-based producer DJ Python was commissioned by Ela Minus to remix a track from acts of rebellion, the Colombian electronic artist's excellent 2020 debut LP, the pair started texting each other not just music recommendations but also films and book excerpts. When it came to making their EP ♡, they didn't talk about how the music should sound – Piñyero describes the process as "unspoken communication" – but this back-and-forth did lead to philosophical discussions about love and life that are, in an organic way, reflected on its three spacious, strikingly intimate tracks. There's a depth and preciousness in the space between DJ Python's beats Minus' vocals that belies their simplicity, making for a brief and quaint yet surprisingly profound response to pandemic era-isolation.
Read our inspirations interview with Ela Minus & DJ Python.
---
8. Babehoven
,
Sunk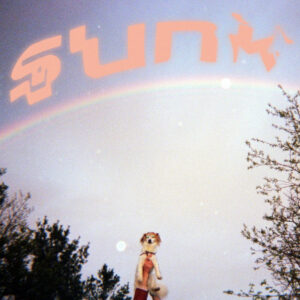 Before releasing their wonderful debut album Light Moving Time in October, Babehoven dropped the latest in a series of wide-ranging EPs and their first for Double Double Whammy, Sunk. The striking six-song collection finds the Vermont duo twisting the haunting introspection of last year's Nastavi, Calliope EP into something forlorn yet delicately intimate, its starker instrumental backdrop influenced by slowcore and Elliott Smith's Either/Or. Even at half the length of their LP, the mood is beautifully disparate, a reminder that the same thoughts that drag you down can also leave you breathless. Just when everything seems soft and pliable, you suddenly feel the sharp sting of a personal wound on the seven-minute closer 'Twenty Dried Chillies', whose grand presentation matches singer-songwriter Maya Bon's stream-of-consciousness lyrics. "I'm at a loss at what happens in this world/ It is a cruel sensation, remembering I am human," she sings, but it sounds less like sinking to the bottom than swimming through the pain.
Read our inspirations interview with Babehoven.
---
7. Greet Death, New Low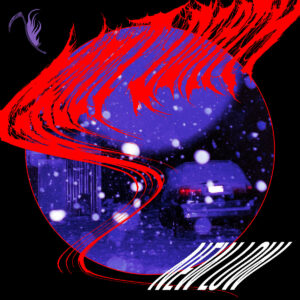 Fear, panic, existential dread – these things tend to get mushed into one nondescript package in the doomgaze/slowcore genre that Greet Death operate in, but New Low is anything but. For a collection of songs originally released as standalone singles, the follow-up to 2019's New Hell is both impressively consistent and an exciting testament to how the group has opened up its horizons. Greet Death are refreshingly sincere and self-aware about their miserablism, and they express different shades of it across these five songs, from the heavier shoegaze of 'New Low' to the deceptively upbeat 'Panic Song' and the mesmerizing slowcore of 'Punishment Existence'. New Low evokes the sort of emptiness you mindlessly crawl into at the end of an exhausting workday, and Greet Death know how comforting that can feel.
---
6. Cryalot, Icarus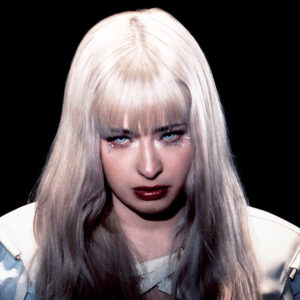 The debut EP from Kero Kero Bonito's Sarah Midori Perry is an exploration of the Greek myth of Icarus, which she was first exposed to through a songbook at school. The songs capture the many potentials the metaphor continues to hold for her; choosing to celebrate the fierce glory that defined the protagonist over his ultimate failure, but guiding us through the entire journey. It's a bold concept to pull off over the course of five tracks, but the collection is by turns bright and vulnerable, glitchy and sweet, gentle and explosive, always managing to catch flickers of hope and catharsis in the midst of turmoil. It's a world that's distinct from the one she's built with KKB, and it's not hard to imagine it growing into its own musical universe.
Read our Artist Spotlight interview with Cryalot.
---
5. Actress, Dummy Corporation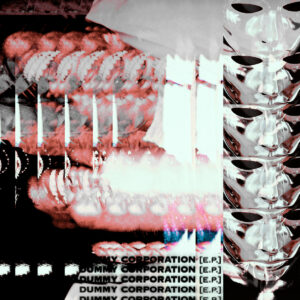 Two years after his acclaimed 2020 album Karma & Desire, Actress returned in November with the Dummy Corporation EP, a mesmerizing work of ambient techno. Darren Cunningham has a knack for simultaneously layering and obscuring his soundscapes, and the four-track, 40-minute EP (which comes alongside two shorter edits) offers a window into his process of collaging, refining, and dismantling sonic sketches. Despite his subdued, fragmented production style, the resulting piece can take the form of an Odyssean journey, particularly on the 20-minute opening title track, which is as hazy as it is evocative. You might expect a track called 'Dream', which bookends the album, to be the most slippery of all, but it's here that Actress turns up the heat, ceaselessly pulling you in even as it never achieves lift-off. 
---
4. Sun's Signature, Sun's Signature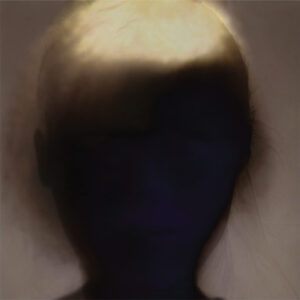 After making their live debut at ANOHNI's Meltdown Festival in 2012, Sun's Signature – the duo of Cocteau Twins' Elizabeth Fraser and her partner Damien Reece, who has been a member of Spiritualized, Echo and the Bunnymen, and Massive Attack – spent the following decade refining the material that appears on their self-titled EP. Press materials describe it as an "Alice in Wonderland journey through life and music," which is a poetic way to put it, but it feels apt – Fraser's musings on love and nature are resplendent with warmth and whimsy, resulting in songs that are as intricately rich as they are entrancing. Though the ethereal production and otherworldly vocals will be to familiar Cocteau Twins fans, something about the way the pair combines them feels blissfully down-to-earth.
---
3. Two Shell, Icons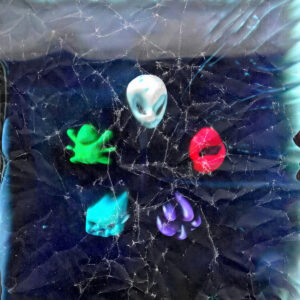 The latest EP from Two Shell is both rapturous and dizzyingly hypnotic. Even on their most (club-)focused and cohesive release to date, the enigmatic UK duo refuse to scale back the boldness of their vision, immersing us into a digital world filled with ambiguous robotic voices and playfully cartoonish flourishes. Their world-building is as subtle as their beats are heavy and propulsive, which should be no surprise if you've followed Two Shell's rise from the underground – but if the first four tracks on Icons can only be described as euphoric, their approach becomes knottier on the closer 'Mainframe', which slyly negates any sense of release even as it hints at where they might be taking their sound in the future.
---
2. Miya Folick, 2007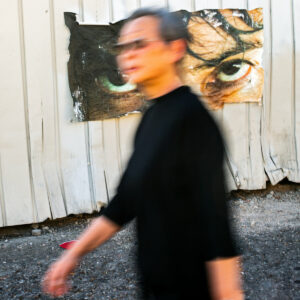 On the follow-up to her 2018 debut album Premonitions, Miya Folick channels a range of everyday emotions with a similar intensity but places more emphasis on directness and experimentation, skirting the line between pop and indie. Many of the songs here zero in on a pivotal point in Folick's life before offering a zoomed-out perspective. Full of yearning and regret but confident in carving a path forward, 2007 is a captivating 20-minute project that's also refreshingly collaborative, with production from Gabe Wax, Mike Malchicoff, and Andrew Sarlo, among others. "Our life is small but it's big enough for me," Folick sings on 'Ordinary', a simple reminder not just of how magical those tiny moments can feel, but of all the joy, fear, loneliness, and hope that lives in between.
Read our track-by-track interview with Miya Folick.
---
1. Parannoul & Asian Glow, Paraglow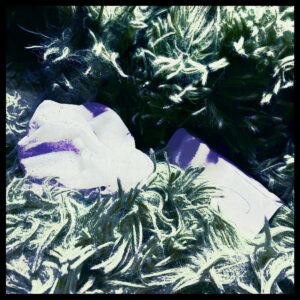 After making one of the most gloriously overwhelming debuts in recent memory with last year's To See the Next Part of the Dream, the latest from Parannoul proves they can apply the same sweeping ambition to shorter, more collaborative releases. A joint effort with Asian Glow – the two Seoul artists previously contributed to a split EP with São Paulo screamo outfit sonhos tomam conta – Paraglow does a spectacular job of conjuring heavenly, cataclysmic beauty without wasting a single breath; it seems to care less about shifting between genres like punk, emo, and shoegaze than purging a shared, scorching desperation through an endless barrage of instrumentation. Moments of awe-inspiring clarity stand out amidst the noise – the transition from the brutal, blown-out outro of 'The Light Side of the Eyes' to the twinkly pianos of 'Neoup' is unlike anything else – but it's 'Wheel', the 15-minute mammoth of a closing track, that overflows with the most astounding ideas, leaving you dizzy and breathless.