CRIC token comes from the ever-famous sport, cricket. We have been hearing, talking about, and watching cricket all our lives, but this sport dates back many centuries. It's been here for 500+ years and will stay with us for an even longer time. Around 104 nations have joined the ICC (International Cricket Council). This also makes cricket a famous sport, among others, in the world.
Note: For more info click on the image link.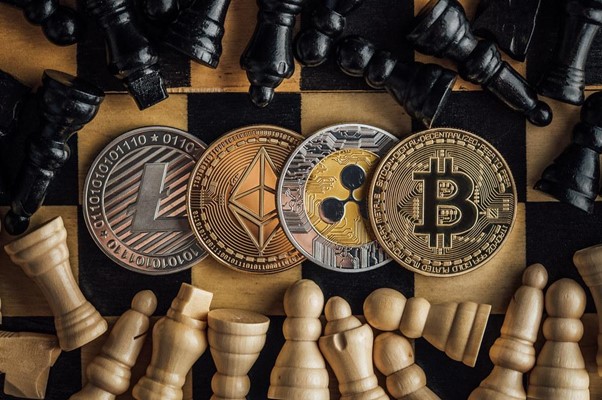 Now, since a lot of people don't know yet if you are also wondering what the CRIC crypto token is about, then this blog is exactly for you! The Cricket Platforms refers to a marketplace solely based on blockchain technology. It is typically for cricket merchandise and is the first and only marketplace of its kind.
About the CRIC Network
Around thousands of partners run the CRIC network. These partners have spread their branches across the globe and comprise boards, players, game developers, academics, fans, clubs, and equipment manufacturers. This also includes people who want to contribute their part to this newly emerging cricket network.
It's indeed a genius idea to blend cricket with cryptocurrency, and that's what people are more interested in. Cricket, being their favorite sport, and cryptocurrency, the most famous currency replacing traditional methods, fully blend in to provide you with something futuristic, modern, and practical.
While the Cricket Foundation has given people something to talk about and be interested in, its goal is to establish several applications that would empower this very soul of the platform. Therefore, this platform has been exclusively designed to grant rewards to partners. It also aims to bring more value to the platform. How? It will garner revenues from different applications.
These applications involve ticketing, endorsements, virtual collectibles, auctions, eSports, and much more. The Foundation also wants to gain an edge in the world and portray itself as a credit intermediary for cricket around the globe. It will eliminate the need for red tape, mediators, and brokers. Isn't that interesting? Maybe it's your time to learn more about it and discover the Foundation's truest potential!
About the Cricket Token
The cricket token, also known as CRIC, powers this Cricket Foundation. The tokens functions as the most fundamental medium of exchange in the digital ecosystem.
Moreover, CRIC is also distributed to the owners, influencers, and supporters of this ecosystem. The token will also serve as the primary medium of governance. This will encourage participants to engage with the platform and establish values, rules, and a roadmap for the future of a decentralized and democratic platform.
Which Mechanism Does the Foundation Follow?
The Foundation depends on the PoS (Proof of Stake) mechanism, which is also inflationary. Meaning, the platforms will be eliminating the Foundation's existing tokens to increase the demand among its users. It will host buy-back programs to eventually withdraw cryptocurrency coins from circulation. These tokens will then be used to enhance the ecosystem's primary value.
Is CRIC Crypto Token the Right Investment for Now?
The CRIC crypto token is a significant part of the NFT platform as it helps channel all the platform's products and services within the ecosystem. The token's main goal is to sustain the value of the CRIC token throughout the ecosystem.
But, before passing the final verdict and jumping to answers quickly, you need to explore this token more and see how well it blends with your objectives and investment strategies. However, when CRIC crypto token is concerned, you need to discover the different and best way for your profitable business.
Conclusion
The CRIC crypto token, although a new concept to many, was founded in April 2021. This means that people are still learning about what value it brings and how much work needs to go into every system to make it resourceful and profitable.
One thing is for sure, though – the technological advancements fully understand the interests of the people and introduce new inventions keeping them in mind. Meaning, whatever you are interested in, you can always find it in the digital ecosystem. Now, it's up to you how well you use it and how great your help is in the value addition of every system you are involved in.