Xiu Xiu have announced their next album: Ignore Grief will be released on March 3 via Polyvinyl. It sees the band once again operating as a trio, with Jamie Stewart and Angela Seo being joined by old friend and new member David Kendrick (Sparks, Devo, Gleaming Spires). Today's announcement comes with the release of the new single 'Maybae Baeby', which you can check out below, along with the album art, tracklist, and Xiu Xiu's upcoming tour dates.
"In 'Maybae Baeby,' the singer's viewpoint is of a young person hiding in a fantastical conversation with a tarantula in order to escape a physically abusive parent," Stewart eplained in a statement. "We were hiding within this fantasy of a fantasy, following the model of the late 1950s sub genre of 'Teen Tragedy Songs,' to try and find a way to come to terms with a number of staggeringly horrendous events that occurred to people close to the band over the last 2 years."
The song's accompanying visual was directed by Seo, who shared: "The video is, for better or worse, about literal isolation, all the things we tell ourselves to should do or not do, forcing open a small crack and crawling deep into it, even if we know we shouldn't, just to get away to somewhere else, even if it's worse."
According to press materials, Ignore Grief "is a record of halves." Seo sings on one half of the record, while Stewart sings on the other. "Half of the songs are experimental industrial. Half of the songs are experimental modern classical. Half of it is real. Half of it is imaginary." The press release goes on to elaborate:
The real songs attempt to turn the worst life has offered, to five people the band is connected with, into some kind of desperate shape that does something, anything, other than grind and brutalize their hearts and memory within these stunningly horrendous experiences.
The imaginary songs are an expansion and abstract exploration of the early rock and roll "Teen Tragedy" genre as jumping off point to decontaminate the band's own overwhelming emotions in knowing and living with what has happened to these five people.
Ignore Grief, the band's thirteenth studio album, will follow their 2021 duets record OH NO.
Ignore Grief Cover Artwork: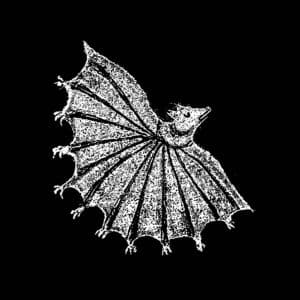 Ignore Grief Tracklist:
1. The Real Chaos Cha Cha Cha
2. 666 Photos of Nothing
3. Esquerita, Little Richard
4. Maybae Baeby
5. Tarsier, Tarsier, Tarsier, Tarsier
6. Pahrump
7. Border Factory
8. Dracula Parrot, Moon Moth
9. Brothel Creeper
10. For M
Xiu Xiu 2023 Tour Dates:
Apr 2 San Diego, CA – Soda Bar
Apr 3 Phoenix, AZ – Valley Bar
Apr 4 Tucson, AZ – 191 Toole
Apr 5 Albuquerque, NM – Sister Bar
Apr 6 Denton, TX – Rubber Gloves
Apr 7 Austin, TX – Elysium
Apr 9 New Orleans, LA – Gasa Gasa
Apr 10 Baton Rouge, LA – Chelsea's Live
Apr 12 Memphis, TN – Greenroom – Crosstown Arts
Apr 13 Nashville, TN – The Blue Room – Third Man Records
Apr 14 Atlanta, GA – The Earl
Apr 15 Savannah, GA – Lodge Of Sorrows
Apr 16 Durham, NC – Motorco Music Hall
Apr 18 Washington, DC – Black Cat
Apr 19 New York, NY – LPR
Apr 20 Philadelphia, PA – PhilaMOCA
Apr 21 Baltimore, MD – Metro Gallery
Apr 22 Harrisburg, PA – Stage on Herr
Apr 23 Cleveland, OH – Beachland Ballroom
Apr 25 Chicago, IL – Empty Bottle
Apr 26 Milwaukee, WI – Cactus Club
Apr 27 Rock Island, IL – Rozz Tozz
Apr 28 Iowa City, IA – Trumpet Blossom
Apr 29 Lawrence, KS – The Bottleneck
Apr 30 Denver, CO – HQ
May 1 Salt Lake City, UT – Urban Lounge
May 3 Seattle, WA – The Vera Project
May 4 Portland, OR – Holocene
May 5 San Francisco, CA – The Chapel
May 7 Los Angeles, CA – Zebulon