Deerhoof have announced their next LP, Miracle-Level, which will arrive on March 31 via Joyful Noise Recordings. It was produced by Mike Bridavsky over two weeks in July 2022 and marks their first album to be made in a proper studio from beginning to end, as well their first full-length sung entirely in Japanese. It features the previously shared song 'My Lovely Cat', as well as a new single, 'Sit Down, Let Me Tell You A Story,' which arrives today with a Noriko Oishi-directed video. Check it out and find Miracle-Level's details below.
"Seemingly out of nowhere, I was presented with a miracle-level opportunity to produce Deerhoof for two consecutive weeks at No Fun Club in Winnipeg, Manitoba," Bridavsky recalled in a press release. "I began listening through their albums and realised: I have no fucking idea how to make a Deerhoof record. Did anyone? They'd assembled a catalog of thoughtful, wild, and unique records, each different from the one before. I was about to be inserted into a thriving creative organism that's worked almost exclusively with each other, with unlimited control of every blip and bleep. This was the session I'd been dreaming of for my whole professional life – and I was terrified."
"In my first call with Greg, I was relieved that we had an instant rapport," Bridavsky continued. "Their biggest concern was dispensing with the months of obsessive tinkering that usually make their albums sound so beautiful and insane. He told me, 'We don't want to do our usual aggro control-freak thing. We're going for bare-minimum production that doesn't push the listener around.'"
By the end of the process, Bridavsky concluded, "We'd reached a level of mutual trust where the band was comfortable with me mixing alone. I'd send them away and when I felt a mix was ready, I'd call them back into the control room to listen. The look of excitement and accomplishment on everyone's faces is something I'll never forget. Satomi, Ed, John and Greg tried something different on this record, and the result is Deerhoof at their most sparse and vulnerable."
Miracle-Level will follow Deerhoof's 2021 album Actually, You Can.
Miracle-Level Cover Artwork: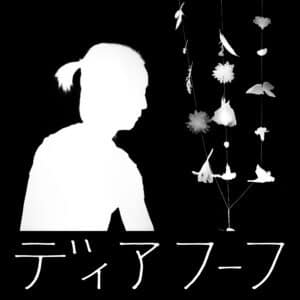 Miracle-Level Tracklist:
1. Sit Down, Let Me Tell You a Story
2. My Lovely Cat
3. Everybody, Marvel
4. Jet-Black, Double-Shield
5. Miracle-Level
6. And the Moon Laughs
7. The Little Maker
8. Phase-Out All Remaining Non-Miracles by 2028
9. Momentary Art of Soul!
10. Wedding, March, Flower