In this segment, we showcase the most notable albums out each week. Here are the albums out on October 22, 2021:
---
Lana Del Rey, Blue Banisters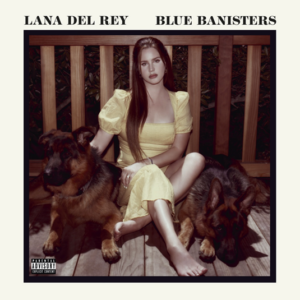 Lana Del Rey is back with a new album called Blue Banisters. The singer-songwriter's eighth studio LP and second of 2021 includes the previously released singles 'Text Book', 'Wildflower Wildfire', 'Arcadia', and the title track, which got an alternate video earlier this week. A day after the release of her previous record Chemtrails Over the Country Club in March, Del Rey announced an as-yet-unreleased album called Rock Candy Sweet, and a few weeks later, another one titled Blue Banisters, which is out now through Interscope. "I guess you could say this album is about what it was like, what happened, and what it's like now," Del Rey wrote in a statement on her now-deleted Instagram.
---
Parquet Courts, Sympathy for Life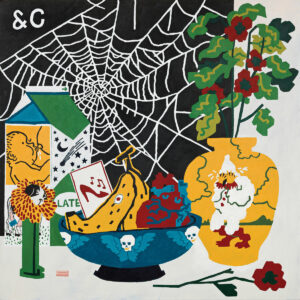 Parquet Courts have returned with their new album Sympathy for Life, out now via Rough Trade. The LP, which includes the advance singles 'Homo Sapiens', 'Black Widow Spider', and 'Walking at a Downtown Pace', was built from a series of improvised jams and was produced with Rodaidh McDonald and John Parish. "Wide Awake! was a record you could put on at a party," the band's Austin Brown said in a statement. "Sympathy For Life is influenced by the party itself. Historically, some amazing rock records have been made from mingling in dance music culture — from Talking Heads to Screamadelica. Our goal was to bring that into our own music. Each of us, in our personal lives, has been going to more dance parties. Or rather, we were pre-pandemic, which is when this record was made."
---
Hand Habits, Fun House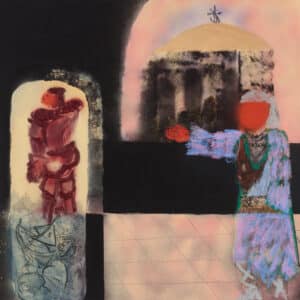 Hand Habits, the project of Los Angeles-based musician Meg Duffy, has followed up their 2019 record placeholder with Fun House, out today via Saddle Creek. The album was produced by Sasami Ashworth (SASAMI) and Kyle Thomas (King Tuff), while Mike Hadreas of Perfume Genius contributes vocals on 'No Difference' and 'Just To Hear You'. "I like that the idea of a 'fun house' can have so many different connotations," Duffy explained in press materials. "It's disorienting, it's filled with all these different rooms with different energies and emotions. There's a risk that there will be manipulation happening to your environment, but you sign up for it. I really liked the idea that we could take risks, that these songs could sound very different but still make sense together. A lot of the demos for this record were really just folk songs — pretty slow and sparse — but the fun was thinking about what they could become."
---
Grouper, Shade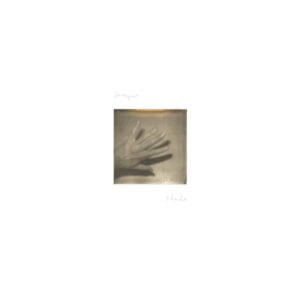 Grouper has a new album out called Shade (via Kranky), her first since 2018's Grid of Points. The Pacific Northwest artist recorded the LP's 9 songs over a period of 15 years; some were recorded on Mount Tamalpais during a self-made residency, others longer ago in Portland, while the rest were tracked more recently in Astoria. Liz Harris describes the record as being about "respite, and the coast, poetically and literally," according to press materials.
---
Circuit des Yeux, -io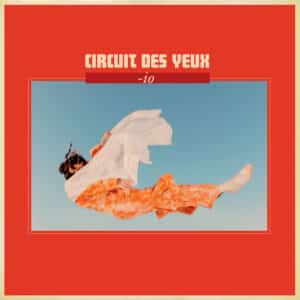 Haley Fohr has released her latest album as Circuit des Yeux, -io, via Matador. It marks the vocalist and composer's sixth LP and first in four years, following the 2017 record Reaching for Indigo. Ahead of its release, Fohr unveiled the singles 'Dogma', 'Sculpting the Exodus', and 'Vanishing'. "Destruction has been a huge part of my art," Fohr told Beats Per Minute. "But I also have my trials and tribulations in my personal life. As I've gotten older, especially with -io, implosion and explosion have been equally destructive. Art and music give me a way to traverse it in a less destructive way. And I really hope -io can do that for other people."
---
My Morning Jacket, My Morning Jacket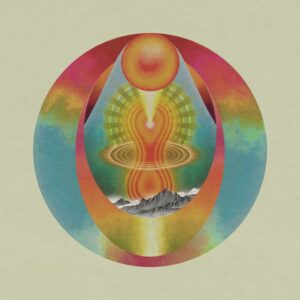 My Morning Jacket's self-titled album has arrived via ATO. The band's first LP of newly recorded material in six years, following 2015's The Waterfall, it includes the previously shared tracks 'Complex', 'Regularly Scheduled Programming', and 'Love Love Love'. "We've been gone for a while, and we never knew if we were going to make another record or not or if the band would tour again," Jim James, who produced the album himself, told UPROXX. "We felt so excited to be back that it felt like such a cool, simple statement to just let the band's name be the name of the record. Also, I just feel like these times are so complex and there's so much going on that I also liked the idea of there not being another piece of information with the record. The record is the name of the band and all the things we want to say are inside of it."
---
Self Esteem, Prioritise Pleasure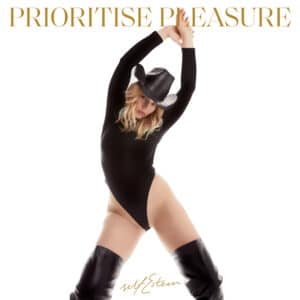 Self Esteem – aka Rebecca Taylor – has put out her sophomore album, Prioritise Pleasure, via Fiction Records. The follow-up to 2019's Compliments Please features the promotional singles 'You Forever', 'Moody', 'Prioritise Pleasure', and 'How Can I Help You'. In a press release, Taylor described Prioritise Pleasure as "13 songs of cleansing myself of the guilt and fear of being a woman who is 'too much' and replacing that very notion with a celebration of myself, of you, of being a human and the way that isn't always easy or perfect, and that's ok. Sorry to my parents for the lyric 'shave my pussy, that's just for me' but i think it's maybe my finest hour!"
---
Deerhoof, Actually, You Can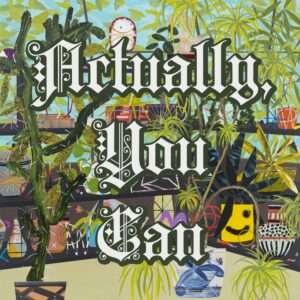 Deerhoof have dropped their latest LP, Actually, You Can, via Joyful Noise. Their eighteenth studio album following 2020's Future Teenage Cave Artists includes the previously released tracks 'Be Unbarred, O Ye Gates of Hell', 'Scarcity Is Manufactured', 'Plant Thief', and 'Department of Corrections'. "Think of all the beauty, positivity and love that gets deemed ugly, negative and hateful by the self-proclaimed guardians of 'common sense," Deerhoof said of the album's themes in press materials. "We'd hardly be destroying society by dismantling their colonial economics and prisons and gender roles and aesthetics. We'd be creating it!" The record's bio was penned by Sadie Dupuis of Speedy Ortiz and Sad13, who describes it as "a genre-abundant record that uses technicolor vibrancy and arpeggiated muscularity to offer a vital shock from capitalism's purgatorial hold."
---
Wet, Letter Blue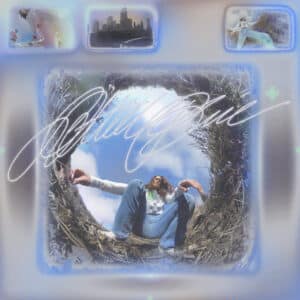 New York City-based trio Wet have issued their latest album, Letter Blue, which is out now via AWAL. Marking the third full-length from the group and the rejoining of founding guitarist Marty Sulkow, it includes the advance singles 'Bound', 'Far Cry', 'Clementine', 'Larabar', and 'On Your Side'. The LP's 10 tracks were written by vocalist Kelly Zutrau and produced by member Joe Valle, with co-writing and co-production credits from Toro y Moi's Chaz Bear, Buddy Ross, and Dev Hynes aka Blood Orange on 'Bound'.
---
Helado Negro, Far In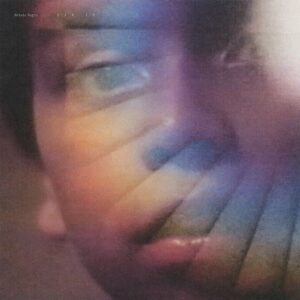 Roberto Carlos Lange has released a new Helado Negro album titled Far In, via 4AD. The musician wrote the follow-up to 2019's This Is How You Smile in Marfa, Texas during the summer of 2020, and it features contributions by Kacy Hill, Buscabulla, and Benamin, while 'Gemini and Leo' boasts a bass line courtesy of Wye Oak's Jen Wasner and backing vocals from Zenizen's Opal Hoyt. Of making the double album during these unrecedented times, Lange remarked in press materials, "Escape is never out there, you have to go inward."
---
Tonstartssbandht, Petunia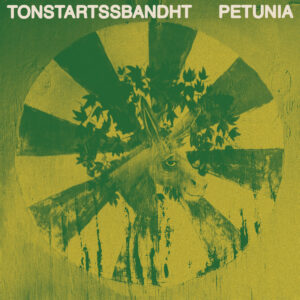 Tonstartssbandht – the brother duo of Edwin and Andy White – have dropped a new LP called Petunia, out now on Mexican Summer. Tonstartssbandht's 18th studio album, following 2017's Sorcerer, Petunia was recorded at the brothers' home studio in Orlando between April and August of 2020 and mixed by Joseph Santarpia and Roberto Pagano at The Idiot Room in San Francisco. "It's the first time we've ever brought someone else into the mixing stage," Andy White noted in a press release. The record was preceded by the singles 'What Has Happened' and 'Pass Away'.
---
Other albums out today:
JPEGMAFIA, LP!; Elton John, The Lockdown Sessions; Duran Duran, Future Past; Ouri, Frame of a Fauna; La Luz, La Luz; Strange Ranger, No Light in Heaven; Jarvis Cocker, Chansons D'Ennui; Every Time I Die, Radical; Angel Du$t, YAK: A Collection of Truck Songs; Guided by Voices, It's Not Them. It Couldn't Be Them. It Is Them!; Spirit Was, Heaven's Just a Cloud; Ross From Friends, Tread; Wale, Folarin 2; Majid Jordan, Wildest Dreams; Lonely Guest, Lonely Guest.