No matter how old you are, updating your wardrobe for masculine fashion can be a daunting feat. In addition to choosing between a plethora of outfits and accessories, you also have to adhere to rules of wearing them like a gentleman.
With every other choice potentially leading to a fashion faux pas, it is important to be careful in the style decisions that you make. Thankfully, you can achieve this seemingly impossible goal in light of a few suggestions.
To help you breeze through this demanding challenge, here are 5 tips for every man to update their wardrobe.
1. Invest in a Tailored Suit
Whether you are wondering what to wear to a confirmation ceremony or a business luncheon, a tailored suit will stand out as the most popular answer.
It is because tailoring provides your suits with a certain finesse that ready-to-wear clothes simply cannot. From pattern alignment to comfortable seams, tailoring brings a variety of benefits to the table that makes it worth your time and money.
Keeping this in mind, ensure that you update your wardrobe with a tailored suit in your current size. This way, you can be ready to attend events at short notice.
2. Buy Adventure Clothing
From vacations to adventure sports and everywhere in between, certain places and activities call for specific clothing. Just like how you cannot wear shorts to a wedding, you cannot go on a beach wearing your suit jacket.
Being mindful of this requirement, update your wardrobe with essentials such as ski apparel, hiking clothes, and swimsuits. This helps you stay prepared for such outings at a moment's notice.
While you add specialized clothing to your wardrobe, also look for associated gear such as swimming goggles and water bottles. This further helps you prepare for any adventure that lies ahead.
3. Add Some Ties to Your Collection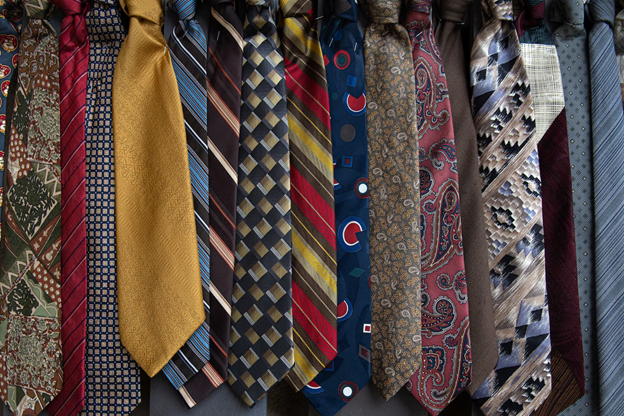 Sometimes, even the smallest of updates can do wonders for your wardrobe's overall variety. This especially holds true for accessories such as ties that bring your outfits together.
You don't have to move mountains to follow this tip. Simply purchase high quality ties in a mix of patterns, fabrics, and textures that appeal to you. From there, you can wear them with your regular shirts and suits.
At the same time, make sure that the colors and fabrics of the ties remain in line with the outfits that you are pairing them with. This helps you put together cohesive looks.
4. Purchase Patterned Shirts
Are you wondering what the shirts with white cuffs and collars are called? Are you thinking if you should wear shirts with motifs? Perhaps you are planning to give striped shirts a chawhat the shirts with white cuffs and collars are callednce?
While the shirts with white cuffs and collars are called Winchester shirts, the answer to the other two questions is a big, resounding 'Yes!' Patterned shirts can easily elevate your wardrobe while cementing your style sense to others.
You can pair these shirts with your usual suits, or wear them with sharp slacks and premium suspenders. With this approach, you can breathe fresh air into your wardrobe.
5. Wear Fabrics With Different Textures
Another way to refresh your wardrobe is by introducing different textures to it through a selection of fabrics. This is where you can don fabrics such as tweed, corduroy, and velvet into your clothing.
If you are particular about the ethical considerations of the fabrics that you wear, you can look into what Chanel tweed is made of, how corduroy is manufactured, and what gives velvet its distinct sheen.
After you are satisfied, you can get your jackets, pants, and suits in the fabric of your choice. Add a pocket square to the mix, and you can imbibe your outfit with a certain panache.
These suggestions are quite easy to follow, but still provide you with remarkable results for updating your wardrobe. If you start executing these tips every few months, you can be sure to have a fresh look for every season.