Lael Neale has announced a new album called Star Eaters Delight, which will be out on April 21. It's her second LP for Sub Pop, following 2021's Acquainted With Night, and it finds the singer-songwriter continuing her collaboration with producer Guy Blakeslee. Check out a video for the lead single 'I Am the River' below, along with the album's cover art and tracklist.
"Acquainted with Night (recorded in 2019, and released in 2021), was a focusing inward amidst the loud and bright Los Angeles surrounding me," Neale explained in a statement. "It was an attempt to create spaciousness and quiet reverie within. When I moved back to the farm, I found that the unbroken silences compelled me to break them with sound. This album is more external. It is a reaching back out to the world, wanting to feel connected, to wake up, to come together again."
Check out our Artist Spotlight interview with Lael Neale.
Star Eaters Delight Cover Artwork: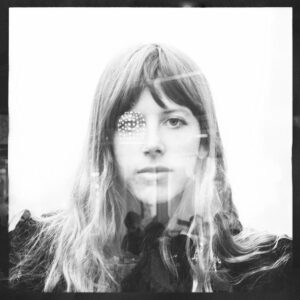 Star Eaters Delight Tracklist:
1. I Am The River
2. If I Had No Wings
3. Faster Than The Medicine
4. In Verona
5. Must Be Tears
6. No Holds Barred
7. Return To Me Now
8. Lead Me Blind