In this segment, we showcase the most notable albums out each week. Here are the albums out on February 19, 2021:
---
Katy Kirby, Cool Dry Place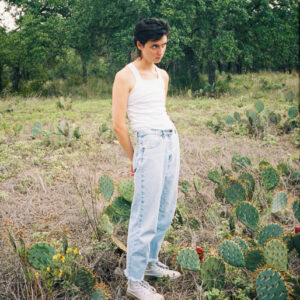 Katy Kirby has come through with her debut album, Cool Dry Place, out now via Keeled Scales. Produced by Logan Chung and Alberto Sewald, the LP features reworkings of the three tracks off the singer-songwriter's 2018 EP Juniper alongside six additional songs. "The bulk of the imagining of the album was done with Logan Chung, who produced Cool Dry Place and helped me demo it in 2019," Kirby explained in our Artist Spotlight interview. "And we were in his old house in West Nashville, the week that he was moving out. There wasn't a lot of furniture in there, so we had space and time to just demo a bunch of songs. And just the two of us working together during that week or so is pretty much where the spirit of most of the songs on the record emerged."
---
Cassandra Jenkins, An Overview on Phenomenal Nature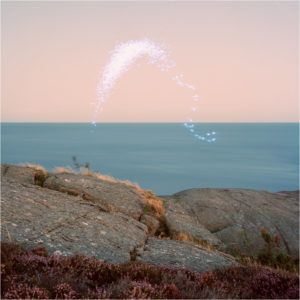 An Overview on Phenomenal Nature is the second studio album from New York-based singer-songwriter Cassandra Jenkins. Out now via Ba Da Bing, the follow-up to 2017's Play Til You Win includes the previously released singles 'Michelangelo', 'Hard Drive', and 'Crosshairs'. Talking about the inspiration behind 'Hard Drive' in a statement, Jenkins explained: "The opening line is pulled from a voice memo of the security guard who pulled me aside to share her thoughts on the exhibition on view, Mrinalini Mukherjee's 'Phenomenal Nature', and the song closes with Peri Lyons, the psychic who foretells 'this year's gonna be a good one.' And I'm still wondering who, deep down, doesn't want to hear that, even if that year was 2020?"

---
Wild Pink, A Billion Little Lights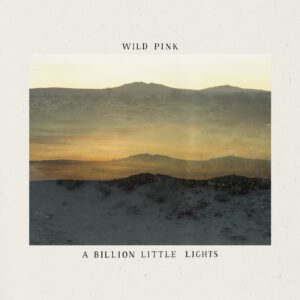 Wild Pink – the New York outfit made up of frontman John Ross, bassist T.C. Brownell, and drummer Dan Keegan – have returned with their third studio album, A Billion Little Lights, out now via Royal Mountain Records. Following the band's 2018 album Yolk in the Fur, the album was produced, mixed, and co-engineered by David Greenbaum, who's previously worked with the likes of Beck, U2, and Jenny Lewis. "I wanted to make the biggest sounding album that I could," Ross said in an interview with Treble. "That's something that started with the self-titled record. There's been a throughline through these three records of just trying to make something sound full and lush and big, and I think this was the end point. This is where I was driving for a couple years."
---
The Hold Steady, Open Door Policy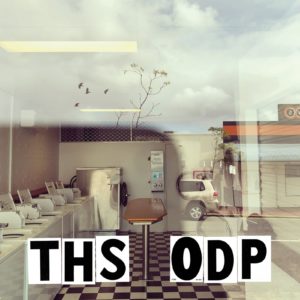 The Hold Steady have released their eighth studio album, Open Door Policy, via their Positive Jams label and Thirty Tigers. The group recorded the 11-song LP at the Clubhouse in Rhinebeck, New York with producer Josh Kaufman and engineer D. James Goodwin. "Open Door Policy was very much approached as an album vs. a collection of individual songs, and it feels like our most musically expansive record," frontman Craig Finn explained in a statement. "This album was written and almost entirely recorded before the pandemic started, but the songs and stories explore power, wealth, mental health, technology, capitalism, consumerism, and survival–issues which have compounded in 2020."
---
Lael Neale, Acquainted with the Night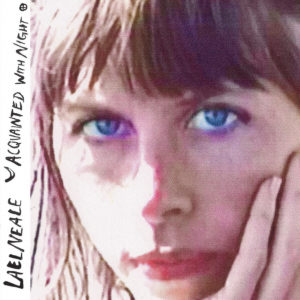 Lael Neale has issued her first album for Sub Pop, titled Acquainted with the Night. "Every time I reached the end of recording, I felt the songs had been stripped of their vitality in the process of layering drums, bass, guitar, violin and organ over them. They felt weighed down," the singer-songwriter explained in a press release. Her artistic breakthrough came when she discovered the Omnichord, and started capturing these songs on tape with help from Entrance's Guy Blakeslee. Blakslee added: "An idea that was floating around in our conversations before and during the process was 'lost tapes'—and I think these recordings feel like such an artifact—a sonic portrait of a season of a life, a sacred tape made in private by an artist at the peak of creative power and rediscovered by chance for the ages."
---
Another Michael, New Music and Big Pop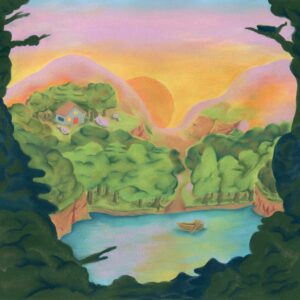 This is the debut full-length album from Philadelphia-based outfit Another Michael, made up of vocalist/guitarist Michael Doherty, bassist Nick Sebastiano, and guitarist/keyboardist Alenni Davis. Out now via Run For Cover, New Music and Big Pop follows two EPs, 2016's Sans and 2018's Land. To record the new album, the trio decamped with producer/engineer Scoops Dardaris to a house-turned-studio in Ferndale, New York. "For a long time, I thought writing music about music was taboo, that songwriting needed to just focus on your personal life experiences," Doherty explained in a press release. "But then I realised that listening to music actually is a huge part of my personal life experiences. It felt so liberating to let go on this record and embrace how powerful music can be and what an important role it's played in shaping who I am."
---
Other albums out today:
Mogwai, As the Love Continues; Pauline Anna Strom, Angel Tears in Sunlight; SG Lewis, Times; Black Dresses, Forever In Your Heart.