thr33som3s, a Brooklyn, New York-based artist, utilises gouache to create a fictional universe depicted through paintings of unusual baseball teams. To talk about his debut solo exhibition, DIALOGU3, hosted by Vellum LA, thr33som3s joined me for an interview.
Firstly, how are you? 
Wow, thanks for asking! I'm recovering after a month in LA and the West. Happy to be back in Brooklyn.
Before discussing art, I wanted to ask about your pseudonym thr33som3s. How did the name come about? 
In a nod to the anonymity/pseudonymity of the crypto and street art scenes, I knew I wanted to take on an artist persona. I decided to make it fun, and sex with two other people at once is as fun as it gets.
Congratulations on your recent debut solo exhibition at Vellum LA. For the exhibition, you've utilised blockchain technology. How did that decision come about to use it, and how are you utilising it within your wider work? 
Thank you! The thr33som3s project is made possible by (and really can only exist with) blockchain technology, as it allows me to know where every edition of my work is at any time: who owns it? how did they acquire it? how many other pieces do they own? etc. As such, I can reference past work directly as I determine who is able to collect future work. There is also the possibility of a back-and-forth dialog between collector and artist as all transactions of any edition are forever recorded and publicly visible. Without going too deep in the weeds on this one in a brief interview, blockchain allows collectors of my work to move pieces around between one another as their collections necessitate or even destroy the work (burn) at my direction to unlock new work and further the broader narrative. 

In the exhibition, DIALOGU3, I offered for sale 100 paintings that I haven't even painted yet. The blockchain transaction of the purchase is fed into a proprietary algorithm which references all 1,400 of my existing paintings and their individual traits and characteristics. I then receive directions from the algorithm of which elements of the old paintings I will reference in the new unique painting. I hand-paint each painting with subject matter determined by blockchain interaction. Over time, the collector decides if they would like me to alter the painting at multiple turns (more blockchain interaction) or take delivery of the piece—the collector ultimately determines when the piece is finished.
With the rise of digital art being so present, how do you feel you fit within the broader art world as an artist?   
Honestly, I think I am creating an entirely new vein of art as a traditional painter and conceptual artist whose work cannot exist in its fullest form without the blockchain. I see myself as a pioneer in my use of this new tech, and I feel the worldbuilding we've undertaken as thr33som3s is forging a new path for what's possible in an artist-centric environment. As such, the thr33som3s and thr33zi3s projects are significantly innovative and historically important.
You use gouache to create your art. What properties of the paint attracted you to using it?  
The water soluble properties of gouache allow me to break it down and build it up over and over again on the same painting. This gives me the opportunity to continually alter and evolve a painting as determined by the collector. A couple drops of water, and some brush work… it just lifts right off the painting.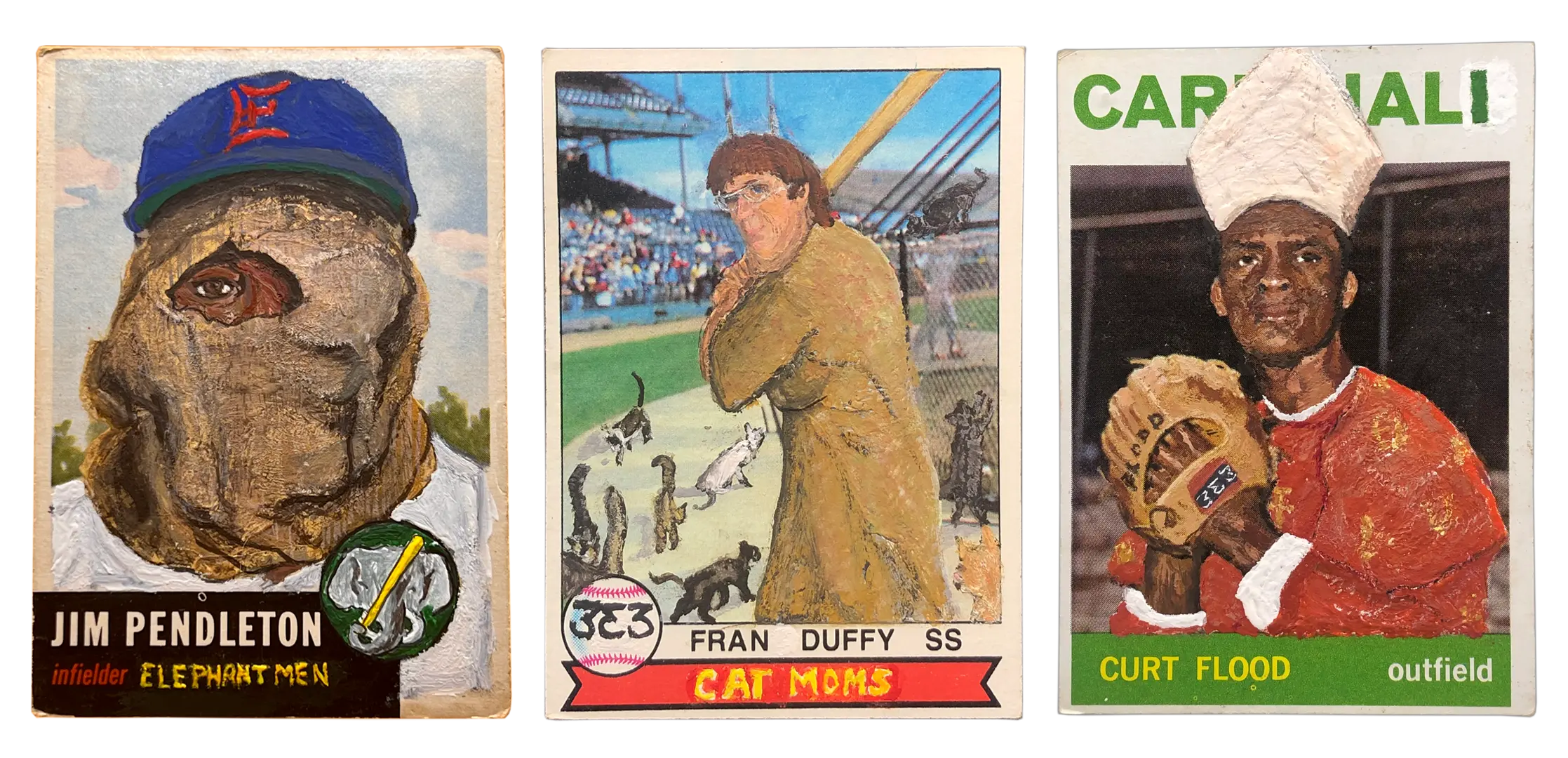 With your debut solo exhibition well underway, what plans do you have next for your work?  
Well, the core project of thr33som3s is a nearly every day enterprise with a couple hundred new pieces dropping throughout the year, prompting collectors to engage with the work and determine how new paintings emerge. So, that's a constant. But, I'll need to head to seclusion for a while to paint the 100 pieces from the DIALOGU3 exhibition. I'm already moving towards the next exhibition whether that's the fourth generation of thr33zi3s, or something else. There is so much to accomplish in the vast project.
Lastly, what is your definition of culture? 
As I consider my project and the world I'm building, I see myself guiding a culture even more than a community. That means offering an ethos, a standard of behavior and a cohesive movement that excites and empowers everyone involved. I have a project that only continues to exist through the success and development of everyone involved, that becomes our culture.