Westerman has announced a new album called An Inbuilt Fault. It's set to arrive on May 5 via Partisan. Today, the London-born, Athens, Greece-based artist has shared the record's lead single 'CSI: Petralona', which was co-produced by Westerman and James Krivchenia of Big Thief. Listen to it below, and scroll down for An Inbuilt Fault's cover artwork (by Bráulio Amado) and tracklist.
Speaking about 'CSI: Petralona', Westerman said in a statement: "I had the riff for the song and left it lying around with a bunch of other bits and pieces. A friend told me that Tom Waits has this image of having a musical junk drawer of old parts that you haven't found anything to do with. It came from there. I went to Greece for a month to scope out if I wanted to move here, and a friend encouraged me to write about this strange day I had there. The lyrics were immediate. It's presented on the album as it was first written. It's the most autobiographical song on the record."
An Inbuilt Fault will follow Westerman's 2020 debut Your Hero Is Not Dead. It includes the previously released single 'Idol; RE-Run'.
An Inbuilt Fault Cover Artwork: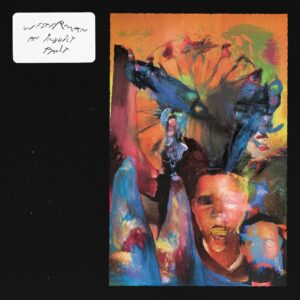 An Inbuilt Fault Tracklist:
1. Give
2. Idol; RE-run
3. I, Catullus
4. CSI Petralona
5. Help Didn't Help At All
6. A Lens Turning
7. Take
8. An Inbuilt Fault
9. Pilot Was A Dancer