Yaya Bey has announced a new EP, Exodus the North Star, sharing the title track along with the news. The six-track effort, out March 24 via Big Dada, features guest spots from Jay Daniel, Exaktly, and Nativesun. Listen to 'Exodus the North Star' below.
"Exodus the North Star is my most vulnerable work to date," Bey said in a statement. "This is how I see joy and love in the world and what I aspire to feel and be. I have become an expert at turning my pain and grief as a black woman into music. Black people have a masterful way of telling our stories and sharing pain, but we're also masters of joy and imagination. We have always been in a global conversation about how to alchemize our experiences and reimagine our circumstances. From the ties between Lovers Rock and R&B to Gospel and House. Our joy is a collective effort."
"I rarely write about what I would like my existence to be in this world. This is a new level of vulnerability for me," she continued. "Proclaiming my desires. What I've come to learn I deserve. This is my thank you to my people: my peers, the elders and the ancestors for being in this work with me. Cheers to the future."
The Brooklyn singer's last album, Remember Your North Star, arrived last year.
Exodus the North Star Cover Artwork: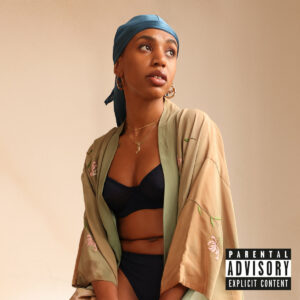 Exodus the North Star Tracklist:
1. Exodus the North Star
2. On the Pisces Moon
3. When Saturn Returns
4. Munerah
5. 12 Houses Down
6. ascendent (mother fxcker) [feat. Exaktly]