In this segment, we showcase the most notable albums out each week. Here are the albums out on June 17, 2022:
---
Drake, Honestly, Nevermind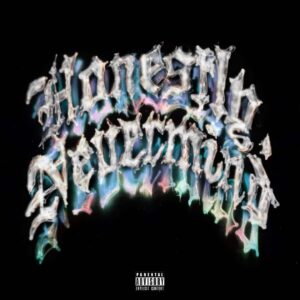 Just last night, Drake announced that his seventh album, Honestly, Nevermind, would be streaming at midnight. "7th studio album HONESTLY, NEVERMIND out at midnight," he wrote on Instagram. The follow-up to September 2021's Certified Lover Boy has now arrived, and it's executive produced by Drake, Noah "40" Shebib, Oliver El-Khatib, Noel Cadastre, and Black Coffee. Only one featured guest is credited on the album: 21 Savage, who appears on the closing track 'Jimmy Cooks'. In a lengthy statement accompanying the album, Drake concluded: "I got here being realistic/I didn't get here being blind/I know whats what and especially what and who is by my side/Honestly…Nevermind. DEDICATED TO OUR BROTHER V."
---
Perfume Genius, Ugly Season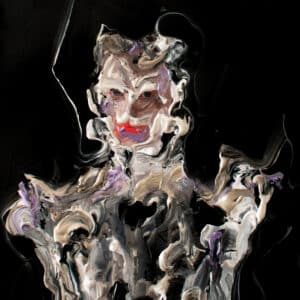 Michael Hadreas has returned with his sixth studio album as Perfume Genius. Following 2020's Set My Heart on Fire Immediately, the music of Ugly Season was written for Perfume Genius and choreographer Kate Wallich's immersive dance piece, The Sun Still Burns Here, which was performed in various cities in the US throughout 2019. The album came together through sessions with longtime collaborator Blake Mills and Alan Wyffels. Earlier this week, Perfume Genius unveiled its accompanying short film, Pygmalion's Ugly Season, a collaboration with visual artist Jacolby Satterwhite. Read our review of the album.
---
Bartees Strange, Farm to Table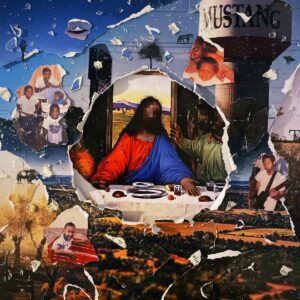 Bartees Strange has followed up his 2020 debut Live Forever with Farm to Table, his first LP for 4AD. Ahead of its release, the Washington, D.C. artist shared the singles ''Heavy Heart', 'Cosigns', 'Hold the Line', and 'Wretched'. "Farm To Table is basically about transitions," Strange said in an interview with Zane Lowe for Apple Music 1. "I used to work on a farm in Oklahoma and grew up from working people you know? Like all my family, sharecroppers, farmers…. Now I find myself kind of at the table with all these people I used to look up to. This record is kind of about that transition."
---
Flasher, Love Is Yours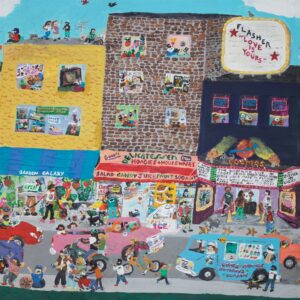 Flasher – now the duo of guitarist Taylor Mulitz and drummer Emma Baker – have dropped their sophomore LP, Love Is Yours, via Domino. It includes the previously unveiled songs 'I'm Better', 'Sideways', and the title track. Since the release of 2018's Constant Image, bassist Daniel Saperstein has left the group, Mulitz has relocated to Los Angeles, while Baker is still based in Washington, DC. "Once we had this implosion, we let go of the pretence and confines that we had pigeonholed ourselves into," Mulitz said of the process behind the album in press materials. "Going into this record, the vision was pretty simple: we wanted to write songs that came intuitively. We were leaning into that while consciously creating a real space of trust and openness."
---
Yaya Bey, Remember Your North Star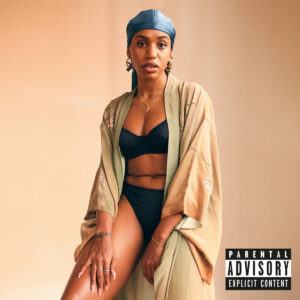 Remember Your North Star is the latest album from Brooklyn R&B singer-songwriter Yaya Bey. Out now via Big Dada, the record was co-produced with Phony Ppl's Aja Grant and DJ Nativesun. Talking about the album, Bey said in press materials: "I saw a tweet that said, 'Black women have never seen healthy love or have been loved in a healthy way.' That's a deep wound for us. Then I started to think about our responses to that as Black women. So this album is kind of my thesis. Even though we need to be all these different types of women, ultimately we do want love: love of self and love from our community. The album is a reminder of that goal."
---
Hercules & Love Affair, In Amber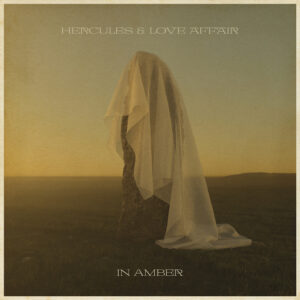 Andy Butler is back with a new Hercules & Love Affair album. In Amber, the follow-up to 2017's Omnion, finds Butler reuniting with ANOHNI, who co-wrote and sang on five songs from Hercules & Love Affair's self-titled 2008 debut. A series of singles preceded the LP, including 'Grace', 'Poisonous Storytelling', 'One', and 'Dissociation'.  "In dance music, the focus tends to be more on celebration, joy, desire, heartbreak," Butler said in a statement. "But rage? Existential contemplation? Not so much… certain emotions seemed to be off limits. In some ways, In Amber is a record I didn't know I had in me."
---
Sound of Ceres, Emerald Sea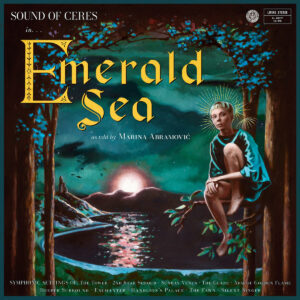 Sound of Ceres — the audiovisual dream-pop project featuring members of Candy Claws – have issued their third album, Emerald Sea. The follow-up to 2017's The Twin is narrated by acclaimed performance artist Marina Abramović and was previewed with the singles 'The Glare', 'Arm of Golden Flame', and 'Sunray Venus'. "I envisioned myself journeying through these different realms – space, the land, the sea, the heavens – and following Marina's character," lead vocalist Karen Hover said in a statement. "I always saw her as a shadow figure that I couldn't quite figure out." Ryan Hover added: "The album's story is an allegory for the emergence of mind and meaning from the matter of the universe, and its eventual fading, with a glimmer of hope at the end."
---
Jessie Buckley & Bernard Butler, For All Our Days That Tear the Heart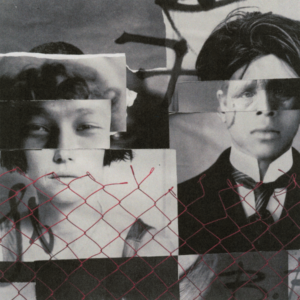 Jessie Buckley and Bernard Butler have a new collaborative album out titled For All Our Days That Tear the Heart. The record was previewed with the tracks 'Footnotes on the Map', 'Seven Red Rose Tattoos', and 'The Eagle and the Dove'. "Right now, I feel like I'll never make another album again, because I can't imagine another album happening the way this one did," Buckley said in a press statement. "It's amazing that it even happened once. This obscure, organic, odd little thing that just found us." Butler added: "More than anything, I wanted it to be joyous – properly joyous – because there is such joy in Jessie, there really is. In spite of the darkness and the intensity in these songs, I'm just flying when I listen back to them."
---
Other albums out today:
Harkin, Honeymoon Suite; Horse Jumper of Love, Natural Part; Anteloper, Pink Dolphins; TV Priest, My Other People; Σtella, Up and Away; Foals, Life Is Yours; Nova Twins, Supernova; Logic, Vinyl Days; Mt. Joy, Orange Blood; Violet Skies, If I Saw You Again; ZORA, Z1; Alanis Morissette, The Storm Before the Calm; Lit, Tastes Like Gold; XAM Duo, XAM Duo II; Dylan Moon, Option Explore; Low End Activist, Hostile Utopia; Chloe Alexandra Thompson, They Can Never Burn the Stars.