Esther Rose has announced a new album titled Safe to Run. Following 2021's How Many Times, the 11-track LP will be released April 23 via her new label home, New West Records. Today, the singer-songwriter has shared its lead single, 'Chet Baker', alongside a video directed by Joshua Shoemaker. Check it out below, and scroll down for Safe to Run's cover art and tracklist.
Speaking about 'Chet Baker', Rose said in a statement: "Someone sent me a DM, asking 'do you remember me.' I was transported into a decade-old memory; a weird weekend with a crew of dangerous college preps, a car crash. What came out is this short study of my townie life in Ann Arbor. As I was writing this song, it occurred to me how lucky I was to have survived that time of willful recklessness. I wanted to empathize with my younger self, like, 'it's alright, you were 23. You were out of control. I got you now. You're okay.'"
Safe to Run was produced by Ross Farbe in New Orleans, LA and Placitas, New Mexico. It features Rose's longtime collaborators Farbe and Lyle Werner, as well as the New Orleans-based band Silver Synthetic, Cameron Snyder of The Deslondes, and Alynda Segarra of Hurray for the Riff Raff on the title track.
"My challenge every time I picked up the pen was: not another heartbreak song, look around you," Rose explained. "Writing from depths never explored and feeling sometimes like I was losing my mind, a softness unfurled. I've moved out of a chaotic, transitional place. I'm not running anymore. This album feels different to me than everything I've made before it. But who knows? I've traded hurricanes for wildfires."
Safe to Run Cover Artwork: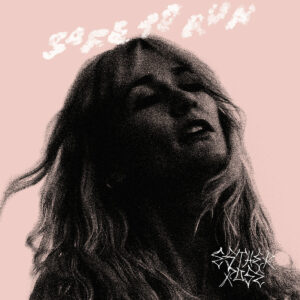 Safe to Run Tracklist:
1. Stay
2. Chet Baker
3. Spider
4. Safe to Run (feat. Hurray For The Riff Raff)
5. St. Francis Waltz
6. New Magic II
7. Dream Girl
8. Insecure
9. Levee Song
10. Full Value
11. Arm's Length