Dry Cleaning have announced a new EP called Swampy, sharing two songs to mark the news. The five-track collection will be out on March 1 via 4AD. Listen to 'Swampy' and 'Sombre Two' below.
"These two songs were recorded in the Stumpwork sessions and they feel like good companions to us," the band explained in a statement. "They share a dusty, desolate and spacey atmosphere. On the eve of this release we have been touring through the southwest USA, where these songs feel at home in the arid, Mars-like landscape of the Arizona desert."
Stumpwork, Dry Cleaning's sophomore full-length, arrived last October. Along with 'Swampy' and 'Sombre Two', the Swampy EP features remixes by Charlotte Adigéry and Bolis Pupul as well as Nourished by Time, plus a demo of a song called 'Peanuts'.
Swampy EP Cover Artwork: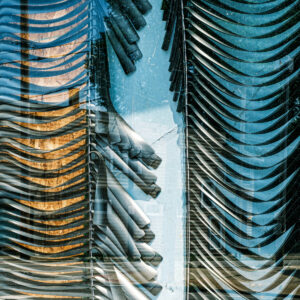 Swampy EP Tracklist:
1. Swampy
2. Sombre Two
3. Hot Penny Day (Charlotte Adigéry & Bolis Pupul Remix)
4. Gary Ashby (Nourished By Time Remix)
5. Peanuts (Demo)