Manchester Orchestra have announced a new EP, The Valley of Vision, with the new single 'Capital Karma'. The six-track collection, which will follow their 2021 LP The Million Masks of God, arrives March 10 via Loma Vista. It was co-produced by the band's frontman Andy Hull and guitarist Robert McDowell. Check out 'Capital Karma' below.
"Making The Valley of Vision was an exciting idea of what the future could be for us in terms of how we create," Hull said in a statement. "None of these songs were written with the band being in the same room in a live setting. They were really like science experiments that started from the bottom and were added to gradually over time. We're intrigued by doing things the wrong way, or attempting things we haven't done before and getting inspired by them."
The Valley of Vision will be accompanied by a film from director Isaac Deitz. Following screening events in Los Angeles tonight (February 23) and New York City on March 1, the visual will premiere on Manchester Orchestra's YouTube channel March 9.
The Valley of Vision Cover Artwork: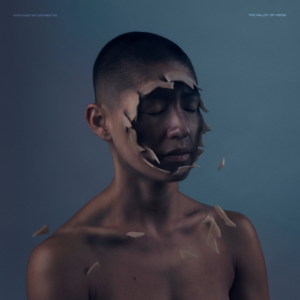 The Valley of Vision Tracklist:
1. Capital Karma
2. The Way
3. Quietly
4. Letting Go
5. Lose You Again
6. Rear View