Zamrock band WITCH have announced their first new album in 39 years. It's called Zango, and it arrives June 2 via Desert Daze Sound. New single 'Avalanche of Love' is out today and features Sampa the Great. Check it out and find Zango's details below.
"Zango means 'meeting place,'" the band explained in a statement. "Every village [in Zambia] will have this central place, where villagers meet to prepare for work, where youngsters go to learn, where the young ones learn from the elder folks, and where the visitors come and converge. It's an institution, a place where people are welcomed, and where people come for research. It speaks to our band and its various backgrounds and countries. We are at our own meeting point with our music."
Zango was recorded at DB Studios, the same studio where the band laid down their 1975 LP Lazy Bones. Led by Emmanuel "Jagari" Chanda and Patrick Mwondela, the new lineup features keyboard player Patrick Mwondela, percussionist Nico Mauskoviç, guitarists Stefan Lilov and JJ Whitefield, and bassist Jacco Gardner.
Zango Cover Artwork: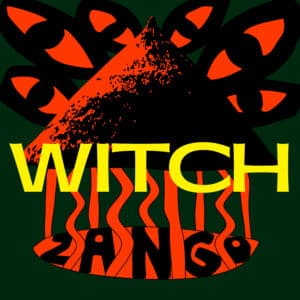 Zango Tracklist:
1. By The Time You Realize
2. Waile
3. Nshingilile
4. Streets of Lusaka
5. Unimvwesha Shuga
6. Avalanche Of Love
7. Malango
8. Stop The Rot
9. These Eyes Of Mine
10. Message from W.I.T.C.H.