Sufjan Stevens has announced a new album called Reflections, a studio recording of his score for the ballet by choreographer Justin Peck. It was performed by pianists Timo Andres and Conor Hanick and engineered, mixed, and mastered by Ryan Streber at Oktaven Studios. The LP will be out May 19 via Asthmatic Kitty Records, and lead single 'Ekstasis' arrives today with a performance video directed by Brian Paccione. Check it out below, along with the album artwork (by Jessica Slaven) and tracklist.
Reflections is about "energy, light and duality," according to Stevens, who added: "I'm constantly thinking about bodies moving through space when I'm writing for ballet — that is what has informed this music, first and foremost."
The album marks Stevens' second release of piano compositions, following 2019's The Decalogue, and his first written for two pianos. "Although I've never taken a lesson, the piano was my first true love," he said. "Having two of them at my disposal was an exciting opportunity and gave me a real catharsis about the expansiveness of the instrument."
Sufjan Stevens' most recent album, a collaborative effort with Angelo De Augustine titled A Beginner's Mind, came out in 2021.
Reflections Cover Artwork: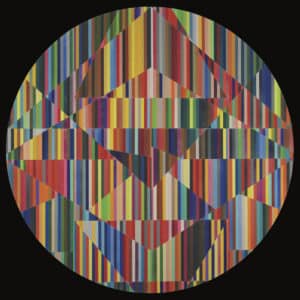 Reflections Tracklist:
1. Ekstasis
2. Revanche
3. Euphoros
4. Mnemosyne
5. Rodinia
6. Reflexion