In this segment, we showcase the most notable albums out each week. Here are the albums out on April 21, 2023:
---
Everything But the Girl, Fuse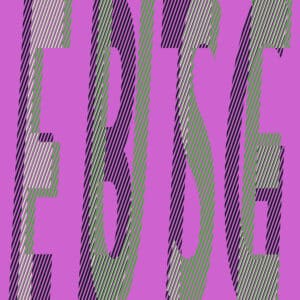 Everything But the Girl are back with Fuse, their first studio album in 24 years. The record was preceded by the singles 'Nothing Left to Lose', 'Caution to the Wind', 'Run a Red Light', and 'No One Knows We're Dancing'. "Ironically the finished sound of the new album was the last thing on our mind when we started in March 2021," Tracey Thorn explained in press materials. "Of course, we were aware of the pressures of such a long-awaited comeback, so we tried to begin instead in a spirit of open-minded playfulness, uncertain of the direction, receptive to invention'. Ben Watt added: "It was exciting. A natural dynamism developed. We spoke in short-hand, and little looks, and co-wrote instinctively. It became more than the sum of our two selves. It just became Everything But the Girl on its own." Read our review of Fuse.
---
superviolet, Infinite Spring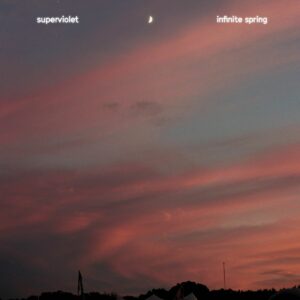 Infinite Spring is the debut album by superviolet, the new project of former Sidekicks leader Steve Ciolek. Out now via Lame-O Records, the LP was previewed by the singles 'Big Songbirds Don't Cry', 'Locket', and 'Overrater'. "[I was] just trying to push myself a little further out of my comfort zone and look a little more inward and think about what's going on in my life," Ciolek said of his songwriting process in our Artist Spotlight interview. "And around that time, I was falling in love and involved in a more committed relationship. That has all these beautiful things you can think about for days and just try to wrap your mind around it, but you can't, so then you write a song about it."
---
Lael Neale, Star Eaters Delight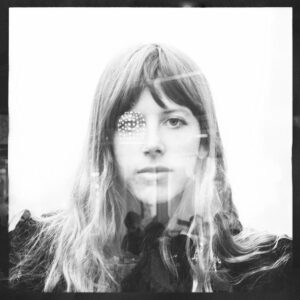 Lael Neale has followed up 2021's Acquainted With Night with a new LP, Star Eaters Delight, via Sub Pop. Featuring the singles 'I Am the River', 'In Verona', 'Faster Than the Medicine', 'Must Be Tears', the album finds the singer-songwriter continuing her collaboration with producer Guy Blakeslee. "Acquainted with Night (recorded in 2019, and released in 2021), was a focusing inward amidst the loud and bright Los Angeles surrounding me," Neale reflected in a statement. "It was an attempt to create spaciousness and quiet reverie within. When I moved back to the farm, I found that the unbroken silences compelled me to break them with sound. This album is more external. It is a reaching back out to the world, wanting to feel connected, to wake up, to come together again."
---
Esther Rose, Safe to Run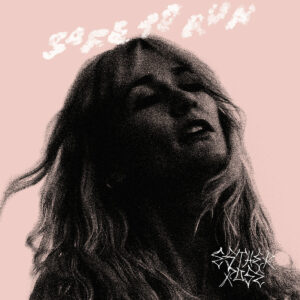 Esther Rose has released a new album, Safe to Run, via her new label home, New West Records. Following 2021's How Many Times, the 11-track LP was produced by Ross Farbe and features contributions from Lyle Werner, Hurray for the Riff Raff's Alynda Segarra, New Orleans band Silver Synthetic, and The Deslondes' Cameron Snyder. "My challenge every time I picked up the pen was: not another heartbreak song, look around you," Rose explained in press materials. "Writing from depths never explored and feeling sometimes like I was losing my mind, a softness unfurled. I've moved out of a chaotic, transitional place. I'm not running anymore. This album feels different to me than everything I've made before it. But who knows? I've traded hurricanes for wildfires."
---
Bell Witch, Future's Shadow Part 1: The Clandestine Gate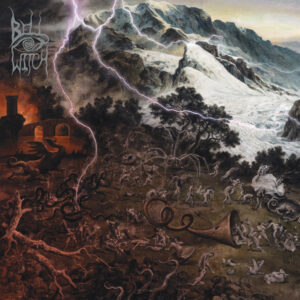 Bell Witch have dropped Future's Shadow Part 1: The Clandestine Gate, their first album since 2017's Mirror Reaper. Announced earlier this week, the LP – a single 83-minute composition – is the first chapter in a planned triptych of records. "Eventually, the end of the last album will be looped around to the first to make a circle," the band's Dylan Desmond explained in a press release. "It can be continuously looped, like a day cycle. This would be dawn. The next one would be noon. The following one would be sundown, with dawn and sundown both having something of night."
---
Portrayal of Guilt, Devil Music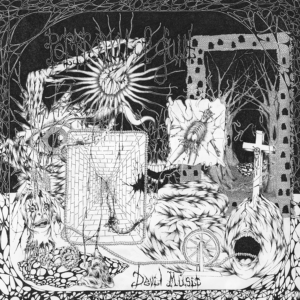 The Austin, Texan outfit Portrayal of Guilt have returned with their latest album, Devil Music, out now via Run for Cover. The follow-up to 2021's CHRISTF**KER includes five new original songs on side A, while side two is made up of orchestral versions of those tracks, which were previewed in an Emmanuella Zachariou-directed short film that accompanied the album's announcement. The band laid down the record in two separate sessions in early 2022.
---
Other albums out today:
ALL HANDS_MAKE LIGHT, Darling The Dawn; Tygapaw, love has never been a popular movement.; Silver Moth, Black Bay; Agust D, D-DAY; YoungBoy Never Broke Again, Don't Try This at Home; Rodrigo y Gabriela, In Between Thoughts…A New World; Rose City Band, Garden Party; Nourished By Time, Erotic Probiotic 2; Nathan Connolly, The Strange Order of Things; Tiësto, Drive; Baba Ali, Laugh Like a Bomb; JAIN, The Fool; Alfa Mist, Variables; Chantal Michelle, Broken to Echoes.