Ana Roxanne and DJ Python have formed a new duo called Natural Wonder Beauty Concept. Their debut self-titled album is set to arrive on July 14 via Mexican Summer, and it's led by the new single 'Sword'. Check it out below.
"The project gave us a creative license of freedom," the duo said in a press statement. "It was an opportunity to try anything out, whatever we happened to be feeling or influenced by."
Last year, DJ Python released a collaborative EP with Ela Minus titled ♡. Roxanne's debut full-length, Because of a Flower, came out in 2020.
Natural Wonder Beauty Concept Cover Artwork: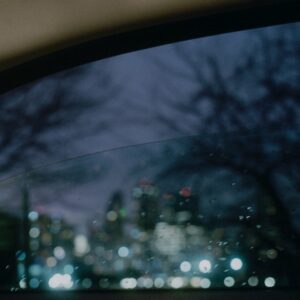 Natural Wonder Beauty Concept Tracklist:
1. Fallen Angel
2. Sword
3. III
4. The Veil I
5. Natural Wonder Beauty Concept
6. The Veil II
7. Young Adult Fiction
8. Driving
9. Clear
10. World Freehand Circle Drawing