Glasser, the electronic project of Cameron Mesirow, has announced Crux, her first studio album in a decade. Following 2013's Interiors and 2018's Sextape, the LP drops on October 6 via One Little Independent. Today's announcement comes with the release of the lead single, 'Vine', which you can check out below.
"I wanted to create something where all the parts sound like they're very separated," Mesirow said of the process behind 'Vine'. "I was thinking like jazz, actually. It was about getting back to writing music after feeling a bit disconnected from the machinery around making music your profession."
Speaking about her hiatus, Mesirow explained:
Just getting back to making songs was hard for me after the last album. When I made my first album, I didn't have an established routine of trying and failing, it was very immediate. The second record was made after a few years of touring, which is a very unstable life, and I still didn't establish a relationship to creating things regularly. After its release, I didn't have a center from which to recompose myself. The thing that finally brought me back to music as a positive experience was that I began taking lessons to learn Balkan singing. I wanted to try to learn all this vocal gymnastic stuff that I was listening to in the Bulgarian state television choir records. I started writing songs and working toward an album.
Crux Cover Artwork: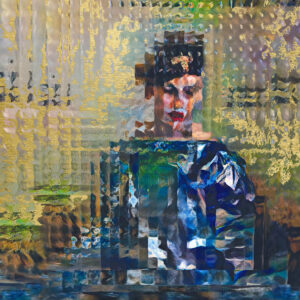 Crux Tracklist:
1. A Guide
2. Vine
3. Easy
4. Knave
5. Mass Love
6. Thick Waltz
7. All Lovers
8. Clipt
9. Undrunk
10. Drift
11. Ophrys
12. Choir Prayer