Volker Bertelmann, aka Hauschka, has announced a new album titled Philanthropy. The follow-up to 2019's A Different Forest is set for release on October 20 through City Slang. Today, the composer has unveiled its lead single 'Loved Ones', alongside a video from director Tilly Shiner, which is adapted from the short film I Haven't Told This to Anybody Before / Finding Nick Ayer. Check it out and find the album artwork and tracklist below.
Bertelmann recorded most of the new album alone on his piano in his studio, beginning in the summer of 2022. "I really loved how I worked in the beginning," he remarked in a press release. "I wanted to connect with the time I first started." Philanthropy features contributions from cellist Laura Wiek and violinist Karina Buschinger, as well as Múm drummer Samuli Kosminen.
Bertelman's score for All Quiet on the Western Front won Best Original Score at the 2023 Oscars.
Philanthropy Cover Artwork: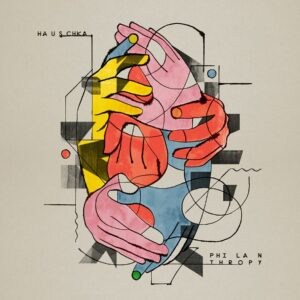 Philanthropy Tracklist:
1. Diversity
2. Searching
3. Invention
4. Detached
5. Limitation
6. Nature
7. Science
8. Loved One
9. Generosity
10. Magnanimity
11. Altruism
12. Noie