Jenny Owen Youngs has announced her first full-length studio album in over a decade. Avalanche is set to arrive on September 22 via Yep Roc Records. To celebrate the news, Youngs has shared the LP's title track, which was co-written with Madi Diaz and is accompanied by a live performance video featuring Peter Silberman of the Antlers. Check it out below, alongside the album artwork and tracklist.
"An avalanche is an extreme force, it can cause great harm, and when it's over, you can be certain things will be different than they were before," Youngs reflected in a statement. "When it came time to name the album, this song leapt forward as the title track, because the unifying theme of this body of songs, to me, is the idea of moving from destruction to restoration, traveling through pain to possibility."
Avalanche was recorded with producer Josh Kaufman. In addition to Madi Diaz and Peter Silberman, it features contributions from Christian Lee Hutson and drumming from the Walkmen's Matt Barrick.. "There's a good deal of heartbreak and disappointment in this music, but it ultimately gives way to excitement and promise, to the incredible, immeasurable bliss of falling in love and finding yourself again," Youngs added. "These songs travel the whole emotional spectrum."
Earlier this year, Youngs released an ambient record titled from the forest floor.
Avalanche Cover Artwork: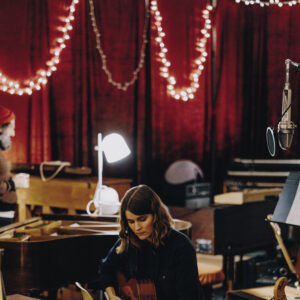 Avalanche Tracklist:
1. Avalanche
2. Knife Went In
3. Goldenrod
4. Everglades
5. Bury Me Slowly
6. Next Time Around
7. It's Later Than You Think
8. Salt
9. Set It On Fire
10. Now Comes the Mystery