Melbourne-based singer-songwriter Angie McMahon has announced her new album, Light, Dark, Light Again, along with a video for the new single 'Letting Go'. The follow-up to 2019's Salt is set to arrive on October 27 via AWAL, and it includes her recent single 'Saturn Returning'. Check out 'Letting Go' below and scroll down for the album cover and tracklist.
"'Letting Go' is a place to keep the lessons that I'll keep on needing," McMahon explained in a statement. "Reminders to go easy and gentle, be imperfect, let things leave. The learning is never-ending. I'm always in the process of remembering to release what my brain clings to – thoughts, people, safe zones – and land in the present moment. It's so hard for me to do, and then such a euphoric relief when it happens, so that's what we tried to capture in the recording. I hope someone screams 'Letting Go' in the car on an open road somewhere."
McMahon co-produced the majority of Light, Dark, Light Again with Brad Cook. The LP was recorded across a year between Naarm/Melbourne, Australia, regional Victoria, and the North Carolina town of Durham, with a studio band that included Bon Iver drummer Matt McCaughan, Canadian singer-songwriter Leif Vollebekk, and Phil Cook.
Light, Dark, Light Again Cover Artwork: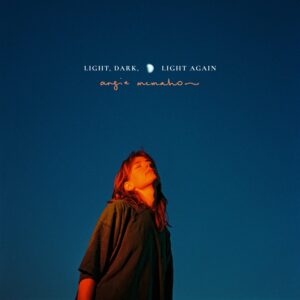 Light, Dark, Light Again Tracklist:
1. Saturn Returning
2. Fireball Whiskey
3. Fish
4. Letting Go
5. Divine Fault Line
6. Mother Nature
7. Black Eye
8. Exploding
9. I Am Already Enough
10. Serotonin
11. Staying Down Low
12. Music's Coming In
13. Making It Through