Philadelphia's Another Michael have announced not one, but two new albums. Wishes to Fulfill will arrive on September 22, while Pick Me Up, Turn Me Upside Down is due out in early 2024 via Run for Cover. The band has also shared Wishes to Fulfill's lead single, 'Angel', as well as the title track from Pick Me Up, Turn Me Upside Down. Take a listen below.
According to a press release, the albums celebrate the deeply personal connection that can develop between a listener and a song they love. "Music is a medium of communication," bassist/co-producer Nick Sebastiano said in a statement. "It's not a purposeful decision to talk about music in our songs but it just inherently means so much to us. If something makes your heart sing, the audience is going to hear it." Vocalist/songwriter Michael Doherty added, "I think good songs are just ones you can find yourself bringing with you all your life no matter where it takes you."
Another Michael's last album was 2021's New Music and Big Pop. Last year, they shared the song 'Water Pressure', which appears on Wishes to Fulfill.
Wishes To Fulfill Cover Artwork: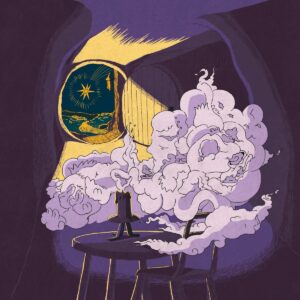 Wishes To Fulfill Tracklist:
1. Guitars
2. Candle
3. Angel
4. Baseball Player
5. Research
6. Water Pressure
7. Common Ground
8. Wishes To Fulfill
9. Piano Lessons