Do you wish to have the perfect outfit for every occasion while traveling? Are you tired of carrying around heavy suitcases during your travels? If your answer to these questions is YES, you have come to the right place.
In this blog, we will dive into the world of travel capsule wardrobes. It is the ultimate solution to mix and match attires effortlessly, creating a number of outfit options for every occasion.
Let's get started!
Packing for Long Flights
Your travel adventure begins from the moment you step into the airport. And dressing smart for long flights is the key to starting your journey on the right foot.
When selecting your airport outfit, comfort should be your best friend! Opt for loose-fitting, breathable fabrics like cotton or linen for tops and bottoms. To strike the perfect balance between comfort and style, consider going for coordinated sets. These matching pieces look effortlessly put together and allow for easy movement during your travels.
The best part about coord sets is that you can also mix and match the pieces with other items in your wardrobe. The individual top and bottom can be paired with other clothing to create entirely different looks, expanding your outfit options.
Another fantastic option is to rock a pair of loose-fitted cargo pants. You can wear these with a basic white t-shirt or a cute tank top and complete the look with comfy sneakers.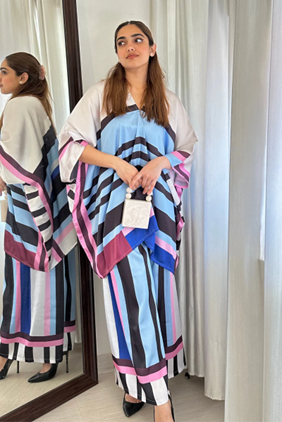 Packing for Special Occasions
Traveling to any destination often means experiencing unique events and special occasions. It could be attending a fancy dinner, a cultural celebration, or a glamorous social gathering; you'll want to look your best and feel confident in what you wear.
That's where Party wear dresses come to the rescue! You can pack a few chic and stylish dresses to add a touch of glamour to your travel wardrobe. You can opt for a versatile little black dress that can be dressed up or down for various occasions.
Additionally, you can pack a fashion-forward midi or a flowy maxi dress serving as both a beach day essential and a chic choice for evening parties.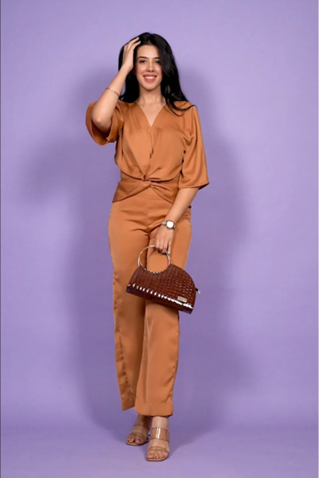 Packing for Adventurous Retreats
If you are embarking on adventurous retreats like hiking, trekking, or camping, your clothing choices play a crucial role. They ensure an enjoyable and hassle-free experience. So, look for moisture-wicking and breathable fabrics. They are sure to keep you cool and dry, even during those uphill climbs and intense activities.
Leggings or quick-drying shorts are excellent options for bottoms, providing freedom of movement and comfort. You can pair them with a stylish performance top that not only looks great but also keeps you feeling fresh throughout your adventure.
While adventure calls for excitement and adrenaline, mother nature is unpredictable. Therefore, be prepared for sudden weather changes by packing a lightweight jacket.
Final Words
As you travel into the world, remember that the real adventure lies not only in the destinations you visit but also in the memories you create along the way. Your travel capsule wardrobe will be your trusty companion, supporting you as you explore new cultures, meet fascinating people, and immerse yourself in extraordinary landscapes.
Happy Travels!