In this segment, we showcase the most notable albums out each week. Here are the albums out on September 1, 2023:
---
Slowdive, everything is alive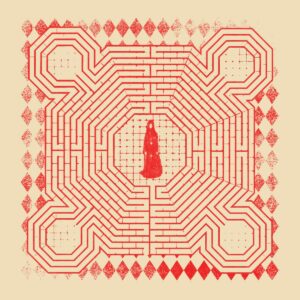 Six years after their self-titled reunion LP, Slowdive have returned with everything is alive, out now via Dead Oceans. The album is dedicated to vocalist and guitarist Rachel Goswell's mother and drummer Simon Scott's father, who passed away in 2020. "There were some profound shifts for some of us personally," Goswell said in a statement. Vocalist and guitarist Neil Halstead added, "It wouldn't feel right to make a really dark record right now. The album is quite eclectic emotionally, but it does feel hopeful." With additional mixing by Shawn Everett, the 8-track effort includes the early singles 'the slab', 'kisses', 'skin in the game', and 'alife'. Read our review of everything is alive.
---
Jeff Rosenstock, HELLMODE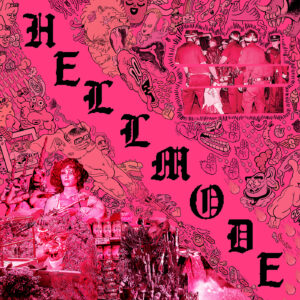 Jeff Rosenstock is back with a new album, HELLMODE, out now via Polyvinyl. Following 2020's NO DREAM and its 2021 companion SKA DREAM, the 11-track LP features the previously released singles 'HEALMODE', 'LIKED U BETTER', and 'DOUBT'. "To me, the album feels like the chaos of being alive right now," Rosestock explained in press materials. "We're experiencing all these things at the same time that trigger our senses, and emotions that make us feel terrible. We're just feeling way too much all at once!"
---
Speedy Ortiz, Rabbit Rabbit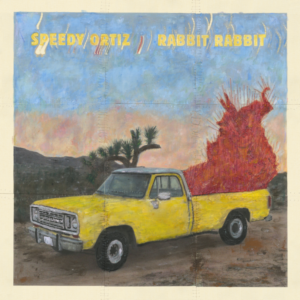 Speedy Ortiz have released their latest LP, Rabbit Rabbit, via bandleader Sadie Dupuis' label Wax Nine. The group's first album since 2018's Twerp Verse includes the advance tracks 'Scabs', 'You S02', 'Plus One', and 'Ghostwriter'. The band recorded the album between Rancho de la Luna in Joshua Tree and Sonic Ranch in Tornillo, Texas with co-producer Sarah Tudzin of illuminati hotties. "I turned 33 while writing this album, a palindrome birthday and a lucky number associated with knowledge," Dupuis explained. "I wanted to mark how I was making better choices as I got older, letting go of heedless anger even when it's warranted."
---
The Natvral, Summer of No Light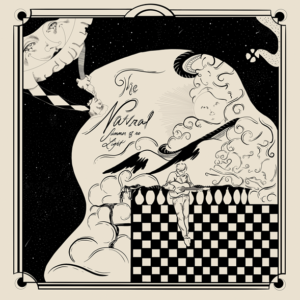 Former Pains of Being Pure at Heart frontperson Kip Berman has put out his second album as the Natvral, Summer of No Light. Ahead of its release, he previewed the follow-up to 2021's Tethers with the songs 'A Glass of Laughter' and 'Lucifer's Glory'. "These songs live somewhere between the climate crisis of 1816, the climate crisis of now, and the climate crisis of the heart," Berman explained in a press release. "You might say it's a gothic record—but the house isn't haunted. The ghosts moved out years ago, but I still get their mail from time to time."
---
Taking Meds, Dial M for Meds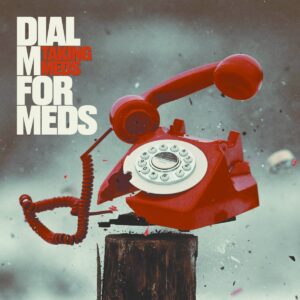 NYC-via-Rochester band Taking Meds have dropped their new LP, Dial M for Meds, today via Smartpunk Records. They recorded the album with Converge's Kurt Ballou, who also produced 2021's Terrible News From Wonderful Men. "That record was a bit of a shift for us," frontman Skylar Sarkis said in press materials. "It made me realize I wanted to try and invite more people to the band and hone in on what I think is our strong suit: having really accessible melodies over not very traditional chord progressions. I think we've always been really confident in our technical abilities and now we're just as confident in the more classic songwriting sense and want to really highlight that with the new record."
---
Field Medic, light is gone 2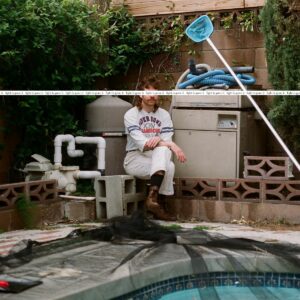 Field Medic, the moniker of LA-based singer-songwriter Kevin Patrick Sullivan, has unveiled a new record titled light is gone 2. The follow-up to last year's Grow Your Hair Long If You're Wanting to See Something That You Can Change finds Sullivan diving into the electronic elements he incorporated on his earlier recordings, including Field Medic's debut album, light is gone. "I've always loved Trap music and New Wave music," he explained in a statement. "I used to try and incorporate those with keyboards and beats back in my lofi days, but now I feel like I've finally figured those elements out."
---
Sprain, The Lamb As Effigy or Three Hundred And Fifty XOXOXOS For a Spark Union With My Darling Divine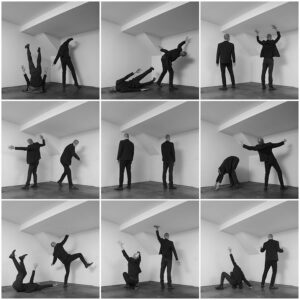 Sprain have released their new album, The Lamb As Effigy or Three Hundred And Fifty XOXOXOS For a Spark Union With My Darling Divine. Out now via the Flenser, the follow-up to the Los Angeles-based post-hardcore outfit's 2020 debut As Lost Through Collision features the early singles 'Man Proposes, God Disposes', 'Privilege of Being', and 'We Think So Ill of You'. Clocking in at nearly two hours, the LP incorporates elements of no-wave, sound collage, 20th-century avant-garde, and free jazz.
---
b.michaael, Gore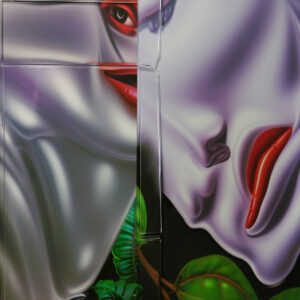 Gore, the latest album from Vancouver-based producer and composer b.michaael, is out now via Orange Milk. Mastered by Andrew Weathers, the 14-track LP is described by press materials as "a synaptic new age pastiche of verdant synthesis and shimmering environmental music," combining "soporific pads and warm wave shapes with an uncanny visage of samples, sound design spirals, and pollinated textural details." b.michaael previewed the record with the singles 'They Melted' and '001mel', which came with a visual by Babak Ahteshamipour.
---
Other albums out today:
Icona Pop, Club Romantech; P.G. Six, Murmurs & Whispers; Theee Retail Simps, Live on Cool Street; Tube Alloys, Magnetic Point; Lisa Lerkenfeldt, Shell of a City; Puma Blue, Holy Waters; Maria W Horn & Mats Erlandsson, Celestial Shores.