In this segment, we showcase the most notable albums out each week. Here are the albums out on November 17, 2023:
---
André 3000, New Blue Sun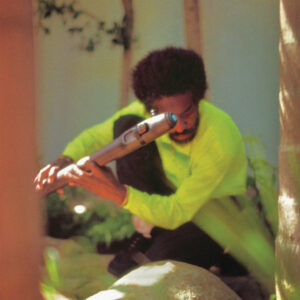 New Blue Sun, André 3000's new album of flute-centric instrumentals, is out today. Announced earlier this week, the 87-minute record was co-produced alongside Carlos Niño and features contributions from Nate Mercereau, Surya Botofasina, Deantoni Parks, Diego Gaeta, Matthewdavid, V.C.R, Diego Gaeta, Jesse Peterson, and Mia Doi Todd. The opening track of the album is titled 'I Swear, I Really Wanted to Make a Rap Album But This Is Literally the Way the Wind Blew Me This Time'. "It's not like I don't try or it's not like I have a lot of these songs just sitting – I have songs but it's not like rap things that I really feel happy about sharing," André 3000 told NPR. "And really, that's the most important part. I have to feel happy about sharing it. That's why New Blue Sun was something that I realized, whoa, I really want people to hear it. I really want to share it."
---
Danny Brown, Quaranta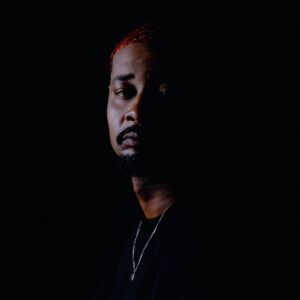 Danny Brown has released his new album, Quaranta. Out now via Warp Records, the follow-up to 2019's uknowhatimsayin¿ features guest appearances from Bruiser Wolf, Kassa Overall, and MIKE, as well as production from Quelle Chris, Paul White, and SKYWLKR, among others. The 11-track LP was previewed by the singles 'Tantor' and 'Jenn's Terrific Vacation'. "It's almost like that was my way of just getting shit out," the rapper told Rolling Stone about the album. "I was so fucking caught up in 'Am I going to live tomorrow?' It was almost like, if I died, this is what I have to say. That's where I was at with it. This is all my shit."
---
Dolly Parton, Rockstar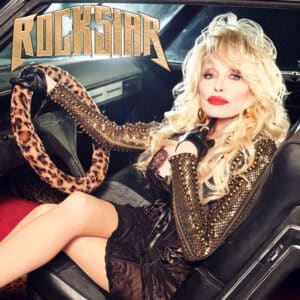 Dolly Parton has put out her first-ever rock album, Rockstar. It features nine original tracks and 21 covers, with collaborators that include Paul McCartney and Ringo Starr, Lizzo, Sting, Chris Stapleton, Debbie Harry, Elton John, John Fogerty, Joan Jett, Steven Tyler, Miley Cyrus, Peter Frampton, Brandi Carlile, Kid Rock, and many others. "I'm so excited to finally present my first rock n' roll album, Rockstar!" Parton said in a statement. "I am very honored and privileged to have worked with some of the greatest iconic singers and musicians of all time, and to be able to sing all the iconic songs throughout the album was a joy beyond measure. I hope everybody enjoys the album as much as I've enjoyed putting it together!"
---
2 Chainz & Lil Wayne, Welcome 2 Collegrove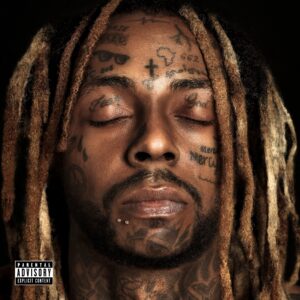 2 Chainz and Lil Wayne have joined forces for a new collaborative album. Out now via Def Jam, Welcome 2 Collegrove follows 2016's Collegrove and features guest spots from 21 Savage on 'Big Diamonds', Usher on 'Transparency', Fabolous on 'PPA', Benny the Butcher on 'Oprah and Gayle', Vory on 'Godzilla', Rick Ross on 'Can't Believe You', and Marsha Ambrosius on 'Moonlight'. "I think me and him just have that chemistry," 2 Chainz told Apple Music. "We enjoy working with each other a lot, and it's a lot of respect there. And as I always say, still sharpen still. So, it's always that little piece of anxiety of knowing that I got to this verse has to be better than the last one. I think it's healthy. I think competition is healthy in any and everything that we do."
---
Daniel Bachman, When the Roses Come Again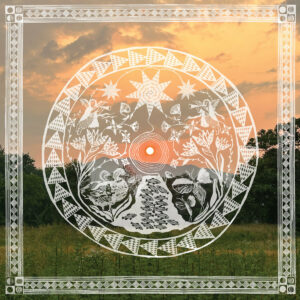 Daniel Bachman has unveiled a new album, When the Roses Come Again. The guitarist self-recorded the follow-up to Almanac Behind on a laptop in a cabin near Shenandoah National Park. "My intention with this record was to represent the spiritual machinery that moves through all life, samsara, the wheel of life, etc. starting with birth, then death, and ending in rebirth," Bachman wrote in a statement. "I see this process moving in our garden through the seasons, and through intense personal experiences I've had. I see it in the churning of centuries within my own family, and through exploring these intergenerational connections I hope to better understand my own place within these intangible cycles."
---
Frost Children, Hearth Room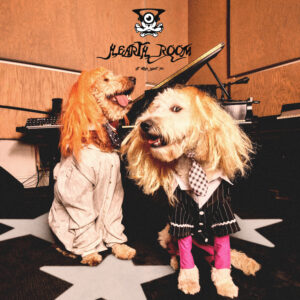 Frost Children – the project of New York-based, Missouri-raised siblings Angel and Lulu Prost – have dropped a new record, Hearth Room. It's a companion LP to SPEED RUN, which came out in April via True Panther. The duo self-recorded the collection this past spring in a cabin in Pennsylvania's Poconos Mountains, and it was mixed by Al Carlson (Oneohtrix Point Never, Jessica Pratt, Laurel Halo) in Brooklyn. "When you love the creation you start to fall in love with the grind of working on it, and once it nears the time of giving it to someone else you kinda want to hold on to it, but it stops being yours," Angel Prost said in press materials.
---
Ali Sethi & Nicolás Jaar, Intiha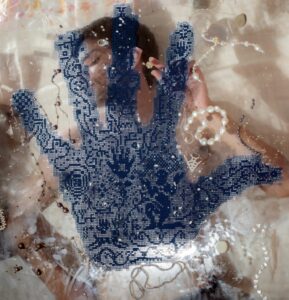 Pakistani-American singer-songwriter Ali Sethi and experimental producer Nicolás Jaar have teamed up for a new collaborative LP, Intiha. "It felt familiar to me, that sense of adventure you have when you hear his music, like a tale that teases you and plays with your expectations as it unfolds," Sethi said of Jaar's work in press materials. "It resembled the leisurely improvised ghazals and qawwalis I grew up hearing in Pakistan." The album took shape after the musician began creating demos by looping sections of Jaar's 2020 album Telas, improvising vocalizations and Urdu poems over them. "It was what Telas had been missing," Jaar remarked.
---
Other albums out today:
Spencer Zahn, Statues II; Blockhead, The Aux; RXKNephew & Harry Fraud, Life After Neph; Mo Troper, Troper Sings Brion; Vince Clarke, Songs of Silence; Teni, Tears of The Sun; halfnoise, City Talk; Smoke Fairies, Carried in Sound; Richard Hronský, CLOSURES; Mom Jeans, Bear Market; Eyvind Kang & Jessika Kenney, Azure; Montañera, A Flor de Piel.