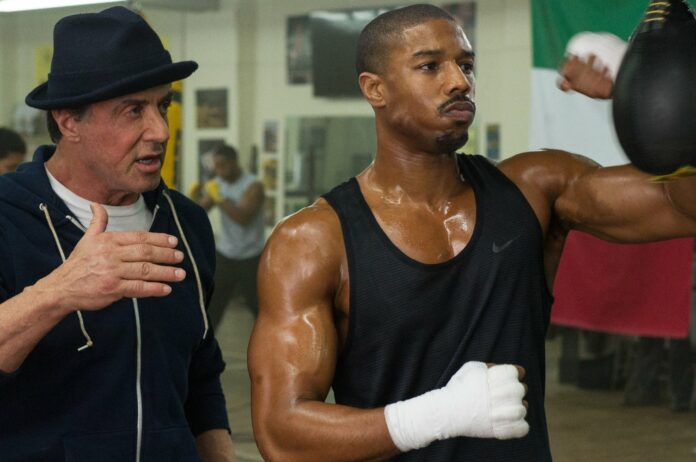 After the success of Creed, the film Rocky franchise looks to continue as Sylvester Stallone throws a hint to fans via social media.
Sylvester Stallone widely known for his role as Rocky has given a hint via social media about what the people should expect from Creed 2. Posting a picture of Rocky IV's character Ivan Drago (Dolph Lundgren) versus Creed/Adonis Johnson (Michael B. Jordan) . He also captioned the image saying "Here's a chance to stretch your imagination … HISTORY WILL ALWAYS REPEAT ITSELF IN ONE FORM OR ANOTHER, JUST GOT TO BE READY! … Sins of the Father…."
The hint has caught many interpretations. One that Drago will be back to fight Creed and Creed will try to revenge his father's death. At the moment the plot info is not fully clear.
The film is due to be released in 2018 by Metro-Goldwyn-Mayer studios. It will likely feature Stallone as Rocky which is putting a question if it will be the last film we will see him due to the characters age. However, knowing how Rocky films go this might not be the case.