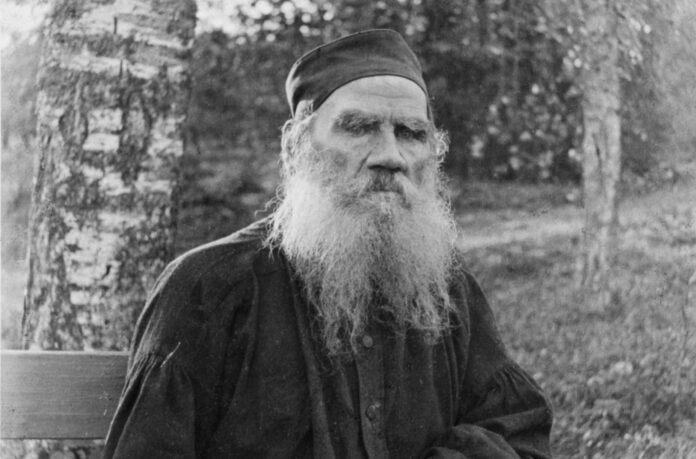 Tolstoy is known to be one of the best writers of all time, mostly for his novels 'War and Peace' and 'Anna Karenina'.
Born as Lev Nikolayevich Tolstoy on the 9th of September, 1828 in the Russian Empire Leo Tolstoy to this day is one of the most important and arguably best writers of all time. His writing has not just influenced storytellers in Russia but around the world.
His novels and stories have been turned into countless films and plays. Even the 19th-century British poet and critic Matthew Arnold said that " a novel by Tolstoy is not a work of art but a piece of life". Even a film by Michael Hoffman named 'The Last Station' was made about the last years of Tolstoy's life. Christopher Plummer was cast to play as Tolstoy, whilst Helen Mirren played Sofya who was Tolstoy's wife till he passed away.
"Everyone thinks of changing the world, but no one thinks of changing himself."
Unfortunately, Tolstoy died at the age of 82 from pneumonia after a long train journey at Atstapavo station. But, he is still being remembered for his work and new pieces of television and film are being made from the stories he wrote – truly a remarkable figure in the world of writing, to say the least.
---
Some notable Novels & Books by Tolstoy
War and Peace
Anna Karenina
The Death of Ivan Ilyich
Resurrection
A Confession
The Kingdom of God Is Within You
The Kreutzer Sonata
Hadji Murat
The Cossacks
What Is Art?
Family Happiness
Boyhood
Childhood
What Is To Be Done?
Sevastopol Sketches