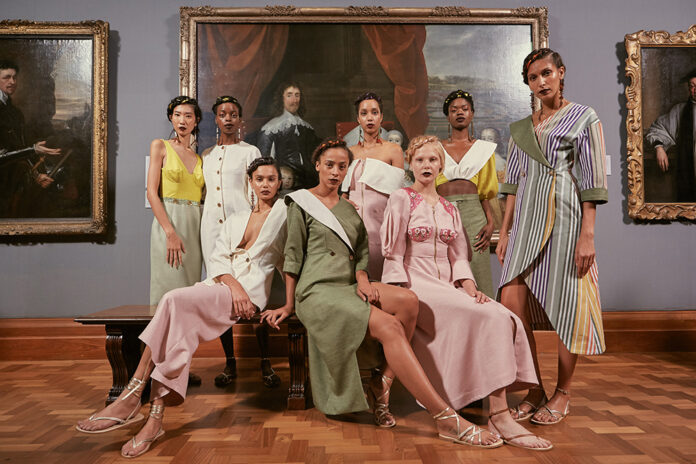 Yesterday at the National Portrait Gallery Tata Naka brought back the look of the 40s and 50s with their fantastically nostalgic SS18 collection.
Designers Tamara and Natasha Surguladze found inspiration for their collection from various people and places. Noticeably, Claire McCardell's 'American Sportswear' was an influence on the collection, whilst also Frances McLaughlin who was the first female photographer under contract with Vogue and Louise Dahl-Wolfe, mostly known for her work with Harper's Bazaar also helped designers bring this collection together with the influence they brought.
The collection explored a lot of vintage summery type tones such as lemongrass, aubergine, and bloom. Popover dresses, vintage-style jumpsuits and skirted shorts were the drivers of the collection.