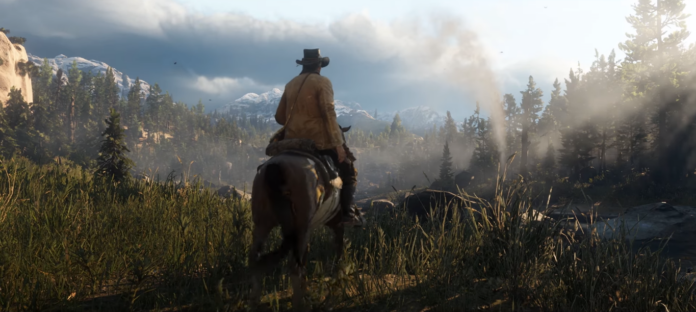 After the massive success of the first Red Dead Redemption game, Rockstar is back with Red Dead Redemption 2 and they have a second trailer for the fans.
The trailer has been out for around two days and has already accumulated around a massive 26 million views on YouTube. The game follows the story of notorious criminal Arthur Morgan and the Van der Linde gang as they rob, fight and steal their way across the grounds of America in order to survive.
Whilst, the trailer might not be very long in length it reveals some major things. For example, that the game will likely be a prequel to the first because the first game pretty much finished on the Wild West era whilst the second game seems to continue on it. Other things that the trailer shows is a bigger world and more nature, which is always an exciting element knowing that the new generation consoles can handle the bigger game worlds better.
Red Dead Redemption 2 looks to come out in Spring 2018.