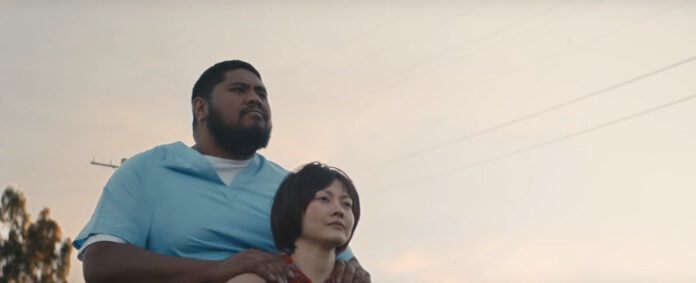 Latest single 'Stranded' featuring Broods, Reggie Watts & Sarro by Flight Facilities is truly stunning.
To support such a great song, the collective have brought out an equally stunning music video to support it. The music video is in a form of a short film and is directed by Tom Noakes, who truly brought out the emotions from two very talented actors Lauie Sila & Jenny Wu.
'Stranded' is out now worldwide. You can download it and stream here.
"A splendid song that deservedly was given a fantastic and unique music video"
Full Music Video credits
---
A GOONO Film In association with Scoundrel Films
Director: Tom Noakes Producer: Freya Mackenzie Starring: Lauie Sila & Jenny Wu Casting: Daisy Hicks at i4 Casting, with assistance from Catch Casting NZ. Director of Photography: Adric Watson Production Designer: Courtney Mulvay 1st AD: Adam Smillie Editor: Adam Wills Colorist: Billy Wychgel Post Production & VFX: White Chocolate Steadicam: Justin Besser 1st AC: Steivan Hasler 2nd AC: Luke Williams Grip: Kris Wallis Grip Assist: Rommel Cesena Gaffer: Mark Kavanagh Best Boy: Mike Roberts ELX Assist: Beth Johnston Art Assist/Standby: Oliver Hay Art Assist: John Mansour Wardrobe: Sarah Ibrahim Makeup/Hair: Margaret Aston Stunt Coordinator: Harry Deckanalis Stunt Coordinator 2: Mark Le Cornu Stunt Coordinator 3: Talayna Nikora Safety Officer: Andrew Beatie Nurse: Beverley Stewart Traffic Control: Who Dares Production Assistant/Runner: Madeline King Production Assistant: Holly Winter Production Assistant: Francesca Walker Unit Manager/Extras Wrangler: Marshall Abangan
Free Monthly Newsletter
Subscribe to our free monthly newsletter.
Thank you for subscribing.
Something went wrong.